Citi TV has secured the rights to telecast all the matches at the 2019 African Cup of Nations (AFCON) in Egypt.
The deal with the official tournament broadcaster covers 30 games in the entire expanded 24-team group stage and all 8 matches in the Round of 16 stage.
Citi TV also has the rights to all four games in the quarterfinal, the two semi-final matches, the third-place playoff match and the final.
The coverage of the tournament begins on Friday, June 21, 2019 with hosts and seven-time winners Egypt taking on Zimbabwe in Cairo.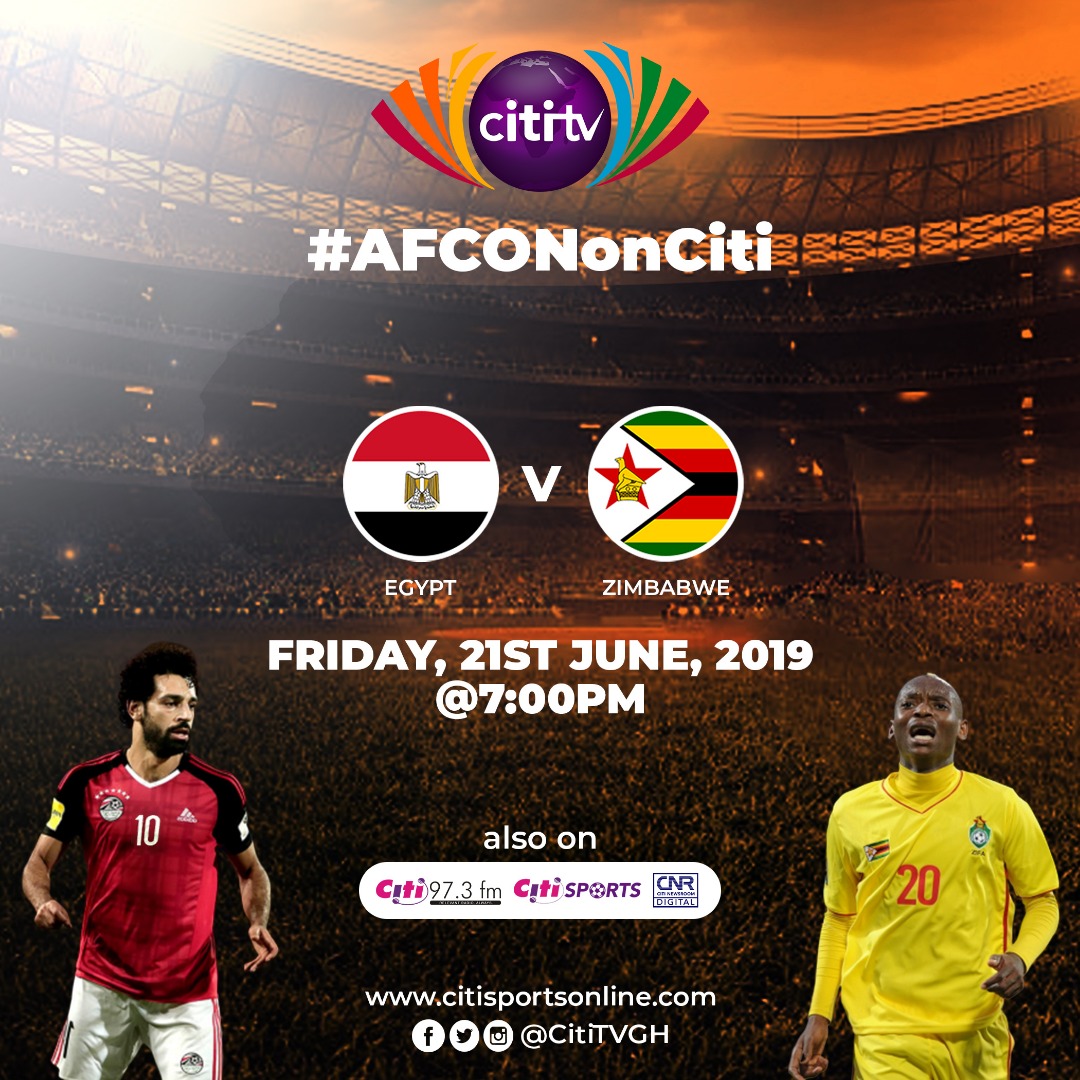 CAF's new AFCON format
This is the first time the AFCON will feature 24 teams, 8 more than the usual 16 teams.
24 teams have been drawn into six groups of four teams each with the winners and runners-up of all six groups qualifying to the next stage.
They will be joined in the knockout rounds by the four best third-place teams.
The rankings in each group and for the third-placed teams will be determined first by points, goal difference, goals scored discipline (yellow and red cards) and possibly drawing of lots.
The 16 teams will face-off in 8 matches, with the winners qualifying to the quarter-finals
Four teams will progress to the semi-final with the winners of those games progressing to the final and the losers facing off in a third-place playoff match.
The 2019 AFCON winners will be crowned on July 19.
About Citi TV
Despite being only a year into its existence, Citi TV has already become one of the most influential TV stations in the country.
The station's innovative programming has earned rave reviews from viewers across the country and beyond with its presenters also being singled out for praise.
With the promise of more current affairs, entertainment and sports programmes, Citi TV promises viewers even more unique and exciting content.