Andre Rozier, who trains Richard Commey, believes that Teofimo Lopez is not prepared enough to match Commey should the two boxers meet in the ring.
A bout between Commey and Lopez looks almost set after American-Honduran won his eliminator against Masayoshi Nakatani on Saturday in Maryland.
Lopez won 118-110, 118-110 and 119-109 on the judges cards to record his 14th professional victory. More significantly, Lopez was taken to 12 rounds for the first time in his career.
The victory makes him the number one contender for Commey's belt and he stated after defeating Nakatani that he was eager to face Commey and then, move on to take Vasyl Lomachenko later on.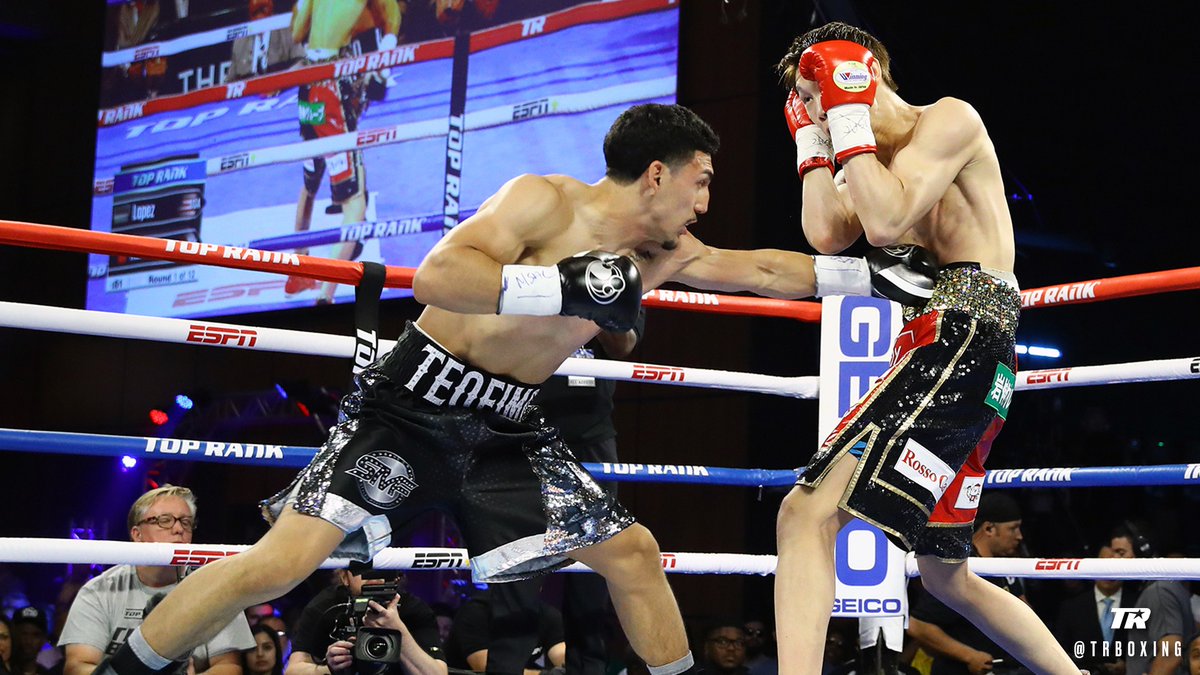 However, Rozier is telling Lopez to be patient and prepare well before trying to take on Commey.
"The plan is to face Lopez. I do love Lopez and I think he is a fantastic young man but I do not think he is going to be ready for what Richard Commey has.

I think he needs to be given time to develop but he is being pushed so hard and this is coming from someone like me who enjoys his capabilities," Rozier revealed in an interview with World Combat Sports on their YouTube channel.
Rozier continued:
"If Lopez has to meet Commey in the ring, it is going to be a very, very difficult task. I do not see anybody stopping Richard Commey on the tracks he is on right now. He is a locomotive with five engines pushing behind him."
It is unclear when the bout between the two boxers will happen but it seems it is inevitable after Lopez got the victory in the eliminator.