Former Manchester United left-back, Patrice Evra has retired from professional football after an illustrious career.
The 38-year-old has finally hanged his boot as a footballer.
The French international will mostly be remembered for his playing days in Manchester United.
He joined the Red Devils in the winter transfer window of 2006 in a £5.5million deal from Monaco and went on to make 273 appearances, scoring three goals.
During his seven and half seasons with Manchester United, he won a Champions League, five Premier League trophies and three League Cups.
He left the Theatre of Dreams for Juventus in 2014 where he won three Serie A trophies, and after three years there he returned home to France with Marseille.
His final club was West Ham. But after making just five appearances after signing at the start of the 2018 season, he was released.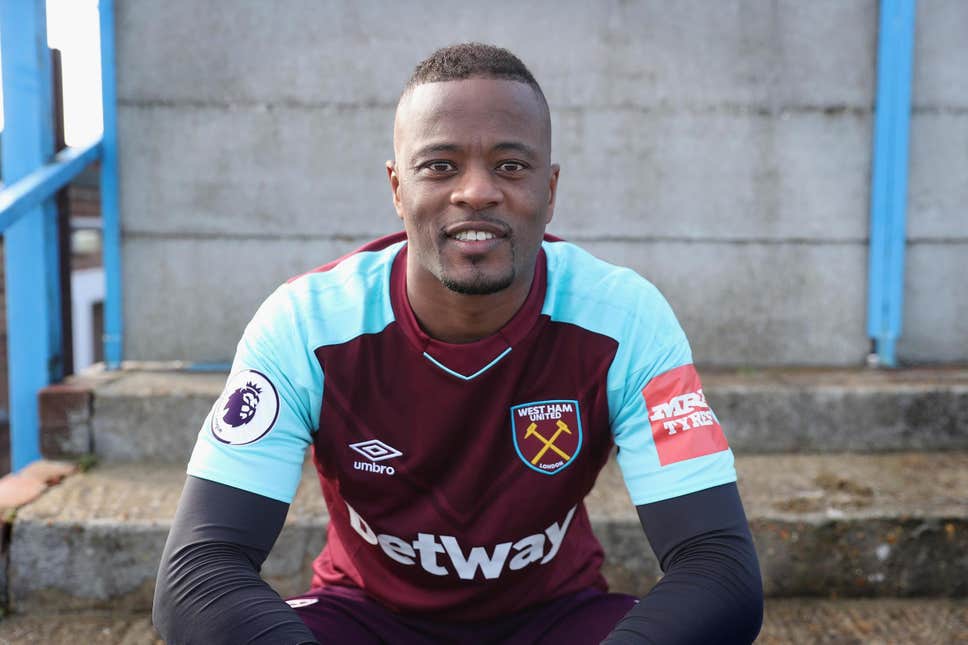 The 38-year-old played 81 times for France but failed to score for his country.
The left-footed defender played a total of eight clubs starting his career from Marsala, Monza and joined Nice.
He later left to Monaco, it was at Monaco where Manchester United scouted him and then bought him and enjoyed the most of his playing career.
He then left to Juventus, and left to Marseille, and then finally, West Ham where he was released by the English Premier League club.
The French left-back won a total of 21 trophies as a footballer.