Accra Great Olympics have announced the signing of a 3-year deal with Portuguese kit maker, STRIKE.
The partnership was made public on Wednesday evening via a statement released by the club and signed by the Chief Executive, Oloboi Commodore .
Olympics said that the deal was a part of a drive to rebrand the team and "amplify the fans connection with the club and sense of identity in achieving collective successes."
Olympics will be second team to be kitted by STRIKE after Asante Kotoko signed a deal with the company.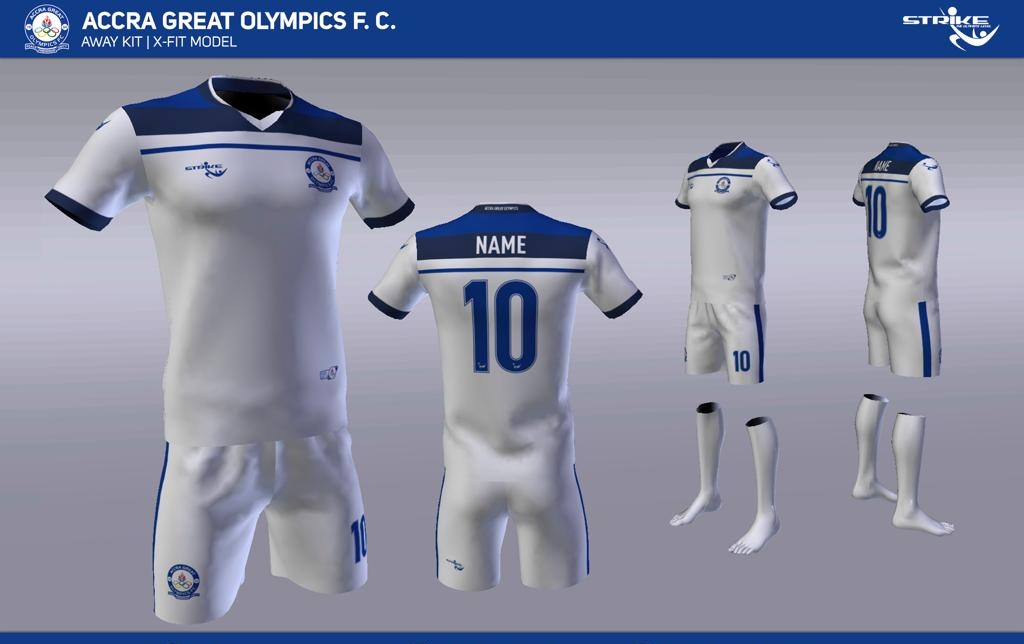 The statement also said:
"As an emerging global brand, STRIKE, is kitting professional football clubs and national teams in Africa, Asia and the Pacific regions.

For OLY Dade fans, the good news is, the classic Olympics shirt is making a comeback ahead of the new football season. The new kits feature bespoke designs as pertained to the early 80s to the late 90s."
How do fans get the kits?
The kits are on sale and the sole distributor is ACL Courier Services. Fans can make payments through MTN MoMo Merchant ID *560185*.
To follow up the orders, kindly dial the following telephone numbers of ACL COURIER: 0302973139 / 0303321634 /0243306044.