It's one topic that has divided fans of European football for a while now. Who is the better player, Eden Hazard or Neymar?
With their club sides, Real Madrid and PSG, facing off tonight in the Champions League, we decided to see what our followers on Twitter thought about the ongoing debate.
Our week-long poll saw 1,305 people vote for either Neymar or Hazard, with the Belgian coming tops with 53%.
POLL:

Who is the better player? #CitiSports

— Citi Sports (@CitiSportsGHA) September 9, 2019
The comments under the poll mirrored the split nature of the votes with arguments for both players.
While Neymar fans humorously suggested the poll was infiltrated by Chelsea supporters who still cherished the Belgian, others felt Hazard deserved the win.
Don't go there bro. Neymar if not for his theatrics is a beast

— Mc.Kafui (@Kafui_Yaw) September 9, 2019
Chelsea foc wo krom 😂😂😂😂😂😂😂😂

— Derek Ametepey (@Ametfive) September 9, 2019
Hazard is far better than Neymar

— ✴Dexmon Frimpon✴™ (@shockablaze) September 13, 2019
With Neymar finishing with 47% of the votes, it certainly wasn't a blowout for the Belgian.
So why did more people pick Hazard as the better player? And why were so many others convinced Neymar should have won the poll?
Clubs and Awards
Both players were seen as worldbeaters even at a young age. At Lille, Hazard was a sensation, winning France's Young Player of the Year award twice in a row before picking up the award for Player of the Year in the next two seasons, winning one Ligue 1 title along the way.
At Chelsea, Hazard's fame grew as he helped Chelsea win two Premier League titles and two Europa League trophies and picked up, amongst other awards, one PFA Player of the Year Award and the UEFA Europa League Player of the Year.
This summer, Hazard earned a big-money move to Real Madrid but only made his competitive debut this weekend, coming off the bench against Levante.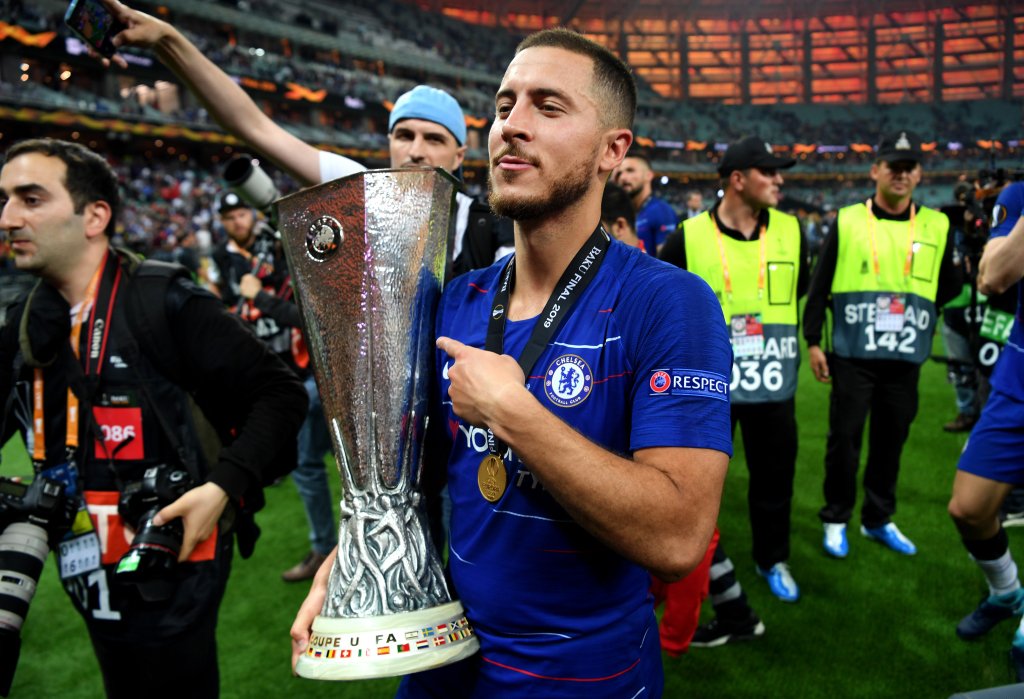 Neymar started off his career as a starlet at Santos. The exciting teenager was eyed by Europe's big clubs while he tore up the Brazilian League, being named the South American Player of the Year in 2011 and 2012.
He also won the Puskas Award for the best goal scored in 2011 and was nominated again the following year. He finally made the move to Europe where he formed a fearsome trio with Luis Suarez and Lionel Messi at Barcelona.
At the Catalan club, Neymar won, among other things, two La Liga titles, a Champions League crown and a Club World Cup. PSG then came calling, with Neymar making the move to the French capital in the biggest transfer in history.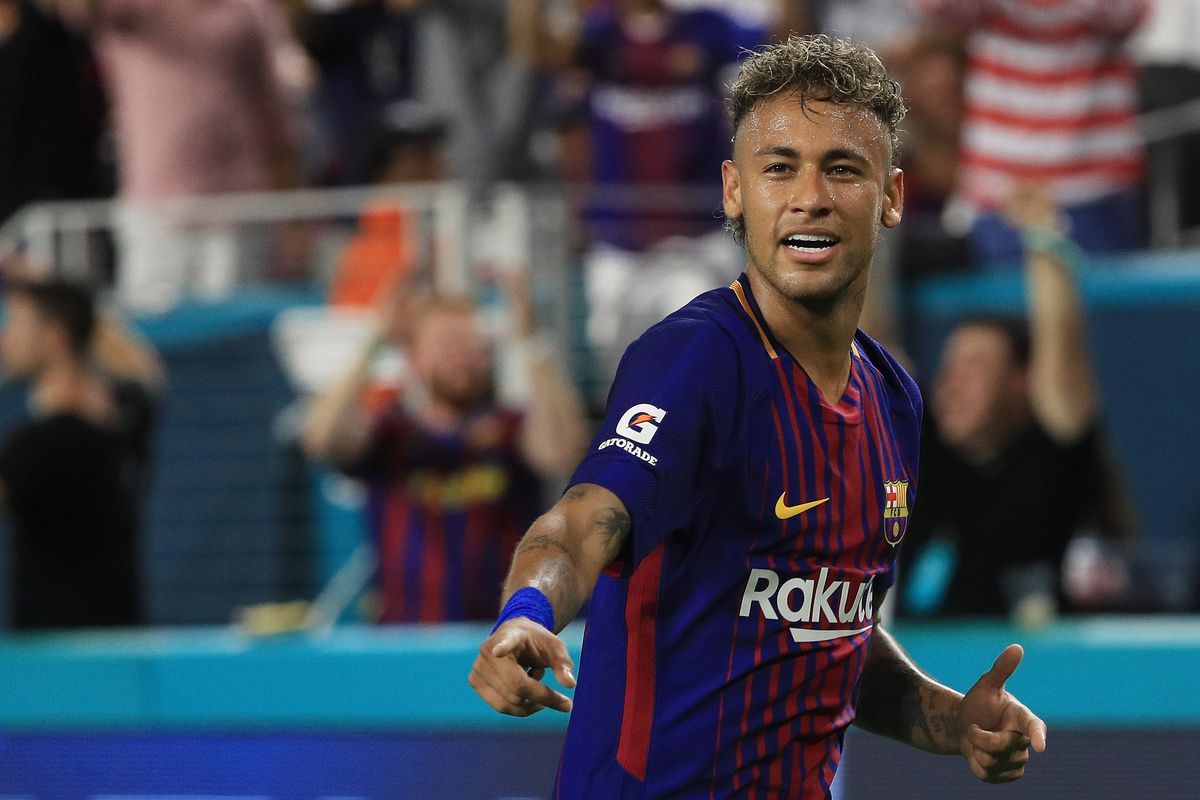 He's picked up two Ligue 1 titles since the move although he almost left the French Club this summer.
Stats   
Hazard has made 547 club appearances in his senior career, scoring 160 goals and creating 108 more. The club he was most prolific form was Chelsea where he scored 110 goals and assisted 92. His best season was actually his last season at Chelsea when he scored 21 goals and assisted 17 more across all competitions. For Belgium, Hazard has 102 caps and has scored 30 goals.
27-year-old Neymar is a year younger than Hazard but is much more prolific scorer for club and country.
The Brazilian has made 468 appearances for his various club sides and scored 293 goals. He has also tallied close to 100 assists.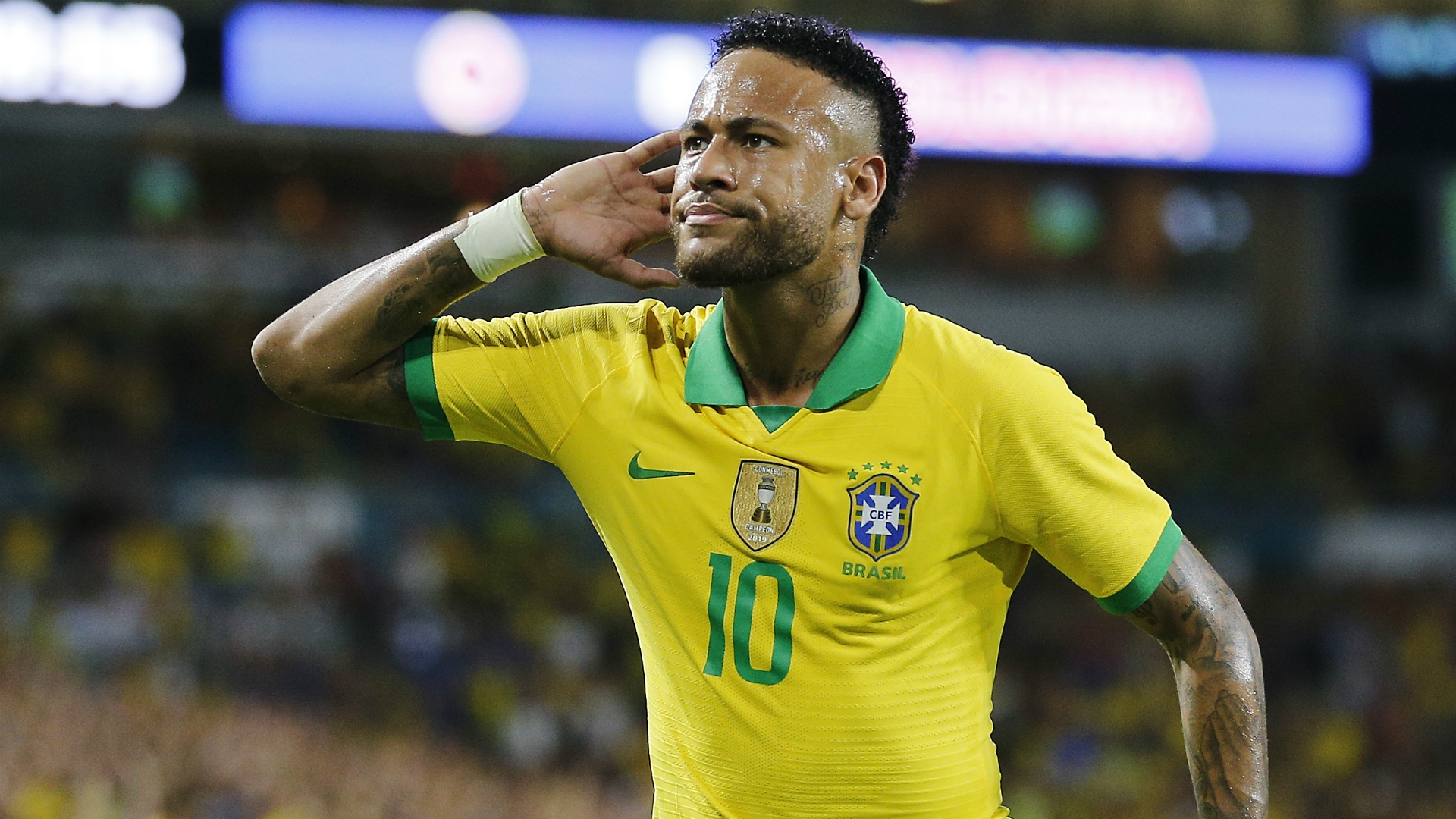 2012 was a prolific year for Neymar at Santos as he scored 43 times in 47 appearances.
Neymar is also a beast for his national side, scoring 61 times in 99 caps for the Selecao.
Citi Sports' weekly poll goes up every Tuesday at 8:00pm on both Facebook and Twitter and will tackle various debates across different sporting disciplines.
This week's debate is a biggie: Which of these two clubs (Hearts of Oak and Asante Kotoko) is the greatest in Ghana's history?
Vote on Twitter…
POLL:

Which of these two prestigious clubs – Hearts of Oak and Asante Kotoko – is the greatest in Ghana's history?

Citi Sports' weekly poll goes up every Tuesday at 8:00pm, on both Facebook and Twitter, and will tackle various debates across different sports #CitiSports

— Citi Sports (@CitiSportsGHA) September 17, 2019
…and on Facebook