The 2019 edition of the Beach Soccer National League has been launched at the premises of Cal Bank, on Thursday, October 10, 2019.
The tournament is to unearth the best beach soccer talents in the country and to serve as a decoy sporting discipline for football.
The event had a host of the GFA Presidential aspirants and that of the candidates for the ExCo position.
Speaking at the event, the head of marketing, Kofi Siabi, expressed his joy at the gradual acceptance of beach soccer in the country under the umbrella of the Ghana Football Association.
I am over-excited because finally beach soccer has been accepted into the fold of the FA.

It is my belief and hope that we will see a lot development, growth and expansion in beach soccer here in Ghana.
Kofi Siabi highlighted the long partnership between Cal Bank and the Ghana Beach Soccer Association
The last nine years of partnership with beach soccer in Ghana has been interesting.We have had our ups and downs and there has been years where we have told them that we will not sponsor them anymore and we have gone as long as eighteen months without beach soccer here.

We said that till you put things in place, we won't come and support. Our dream is to let beach soccer be bigger in terms of viewership, support than football and that is a difficult dream but we know it can be a reality.

We urge all of you to support the beach soccer fratenity.
Cal Bank pledged its full support to the development of beach soccer and announces the increase of cash investment into beach soccer.
We will support the building of a new arena for beach soccer provided there is a documentation for the fundamental building of an arena because we would not want to invest in wrong business.

We have moved from annual investment from from forty thousand Ghana cedis to one-hundred and fifty Ghana cedis since the FA has incoperated beach soccer into its plan.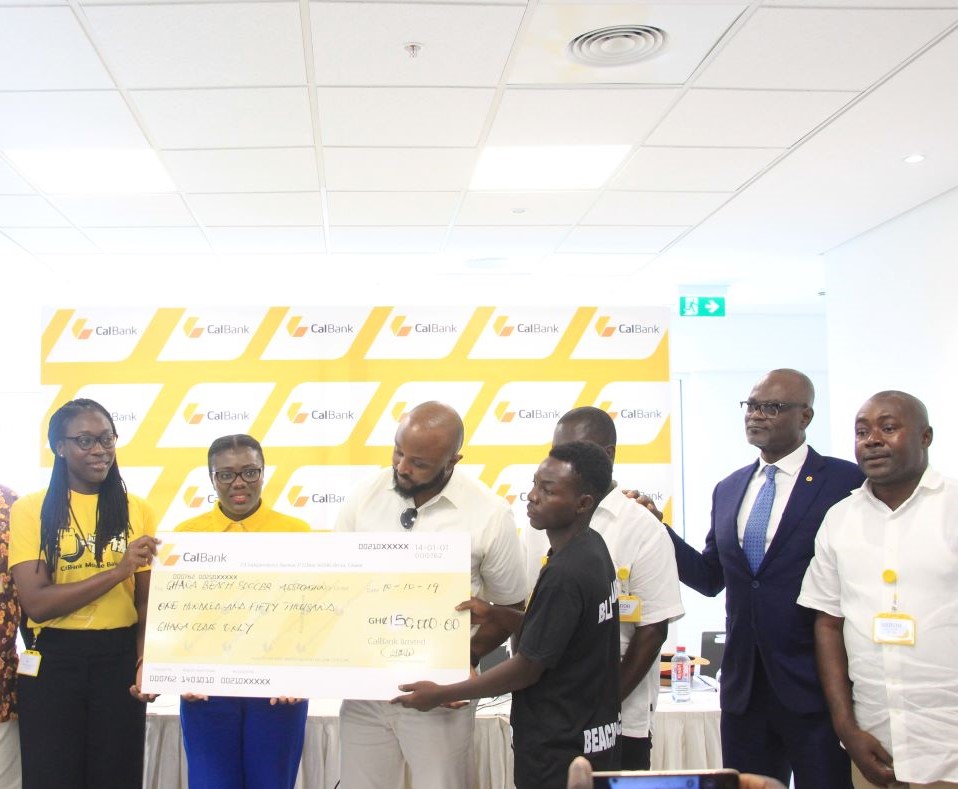 Speaking also at the event, the president of the Ghana Beach Soccer Association, Yaw Ampofo Ankrah narrated the long history of beach soccer development in Ghana and thanked Cal Bank for their support over the years.
The preliminary round of matches will begin on 19th and 20th October 2019 in Abuesi, Western Region.
Keta, La, Abuesi and Cape Coast will be the host venues for the 2019 Beach Soccer National League.