Nigeria and Angola both lost their final group stage games after earning qualification to the knockout phase of the U-17 World Cup 2019 in Brazil.
Brazil vs Angola
The hosts completed a clean sweep of Group A at the FIFA U-17 World Cup Brazil 2019™ on Friday night, defeating Angola 2-0 at the Estadio Olimpico in Goiania.
Brazil accessed a higher gear in the second half after a mostly methodical opening period, with attackers Talles Magno and Veron converting in the 68th and 77th minutes, respectively to seal the win.
Both sides had already clinched last-16 places prior to the match.
Brazil
Talles Magno's breakthrough was a result of a well-executed corner kick. Defender Henri headed down Diego's service into the path of Brazil's No11, who redirected the ball into the net.
Nine minutes later Veron made a spectacular, slaloming run from midfield and scored Brazil's second.
Angola
Angola goalkeeper Cambila made a sensational double save on Diego in the 29th minute, first denying his right-footed shot then the follow-up attempt with his head.
The Palaquinhas' formidable wingers were mostly kept in check, though Zito did break free and rip a shot into the side netting in the 55th minute.
Australia vs Nigeria
Australia edged Nigeria 2-1 in the teams' final Group B encounter at the FIFA U-17 World Cup Brazil 2019™ at the Estadio Bezerrão in Brasilia (Gama).
Noah Botic continued his fine form in the tournament by netting a brace, scoring a goal in each half in what was an intense match with both sides enterprising in their attacking play.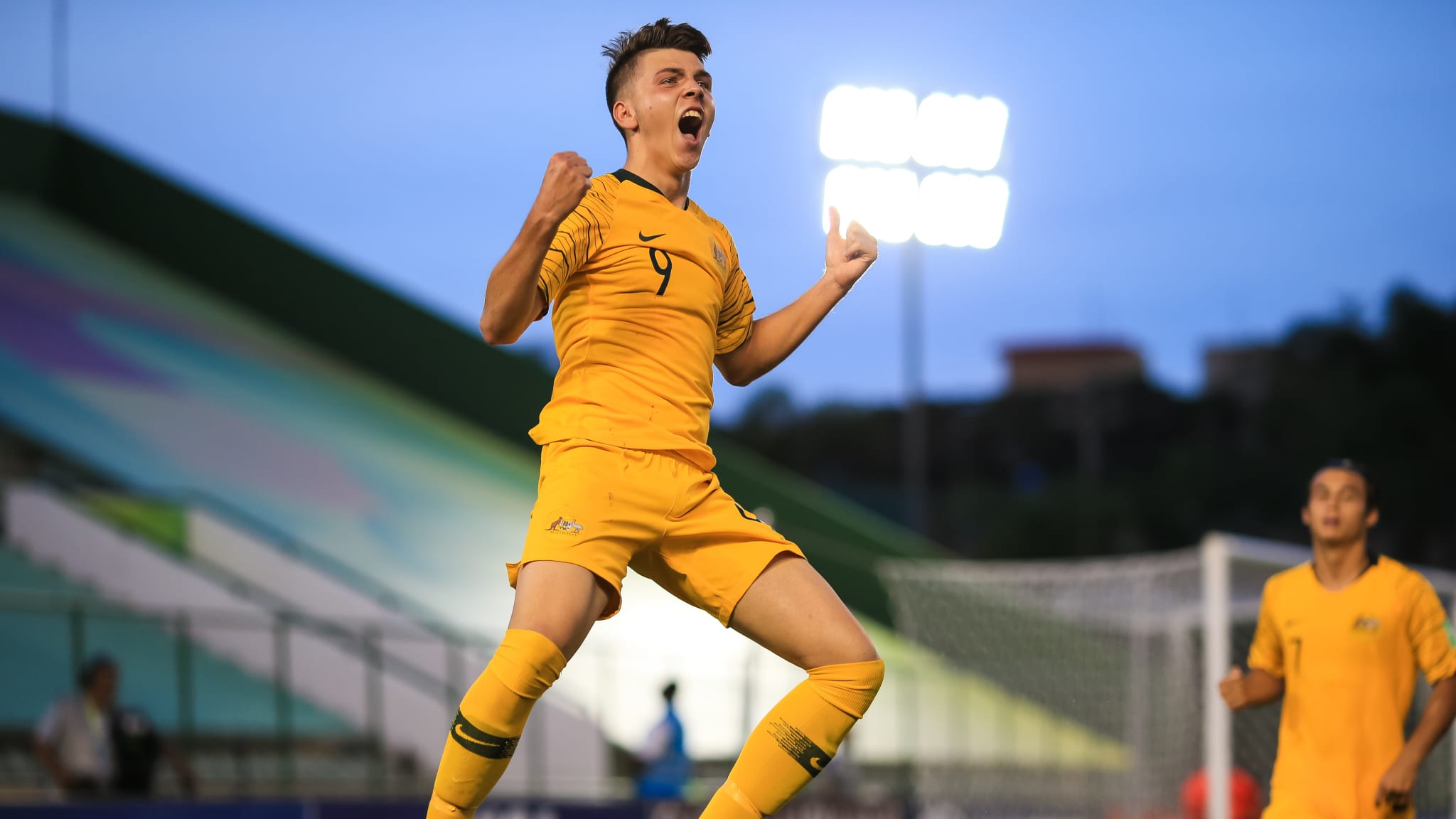 Australia
This was a significant result for the Joeys, not only for its immediate value in securing their qualification to the Round of 16 as one of the best third-placed sides but also for its historical value.
This was the first win for Australia against Nigeria at their seventh attempt in the U-17 world finals. Australia coach Trevor Morgan will be delighted by the form of Botic.
The forward has scored four of Australia's five goals in Brazil 2019 and he will be a player Morgan will know he can rely on to deliver in the knockout stage.
Nigeria
Already qualified for the last 16, Nigeria showed the quality and talent they have on their side despite the result. They were thwarted by an inspired Australian defense led by goalkeeper Adam Pavlesic, who made multiple saves on the evening.
Nigeria head coach Manu Garba will be pleased with his team's response after going down early when Peter Olawale, who was making his debut, equalized in the 21st minute with a terrific curled, left-footed shot from the edge of the box.
However, the Golden Eaglets are going to want to improve on their finishing in the knockout stage as they failed to be clinical in front of goal in a game when they registered 34 shots in total.