Ghana beach soccer team, Keta Sunset Sports have been crowned champions of the 2019 Copa Lagos Club Championship.
The Ghana Beach Soccer champions, Sunset Sports Keta, defeated Gidi Sharks by 5-3 to win the Copa Lagos 2019 Club challenge.
Keta Sunset Sports' Kini Ticor was named the man of the match.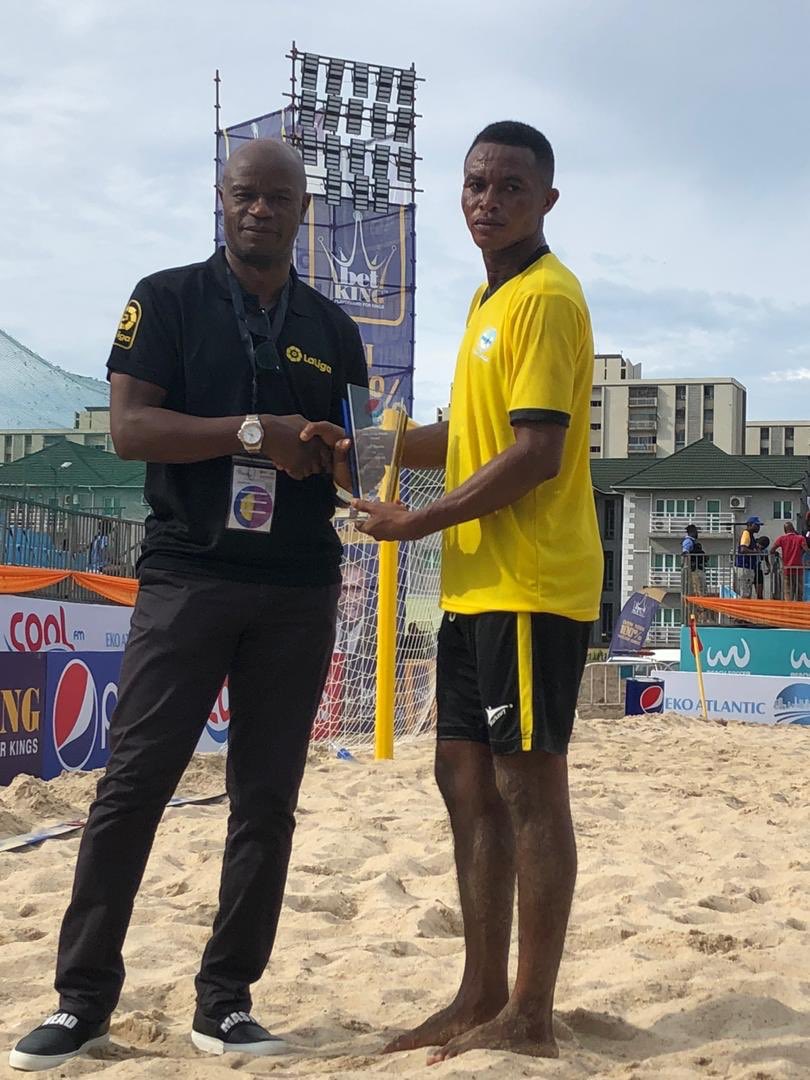 Keta Sunset Sports drew 4-4 after regulation time with Kebbi BSC and won the penalties by 3-1 to start the tournament on a good note.
The reigning Ghana Beach Soccer champions went ahead to whitewash Pepsi Academy 15-3 in the second round of the competition.
After the game, the captain of Keta Sunset, Michael Sema was named the MVP after he led his side to an emphatic 15-3 demolition against Pepsi Academy.