Olympic Games sprint double champion Elaine Thompson married Derron Herah on Saturday, 2 November 2019.
Thompson, who won the 100m and 200m at the Rio 2016 Olympics, married Derron Herah on Saturday, 2 November in Ochi Rios, Jamaica.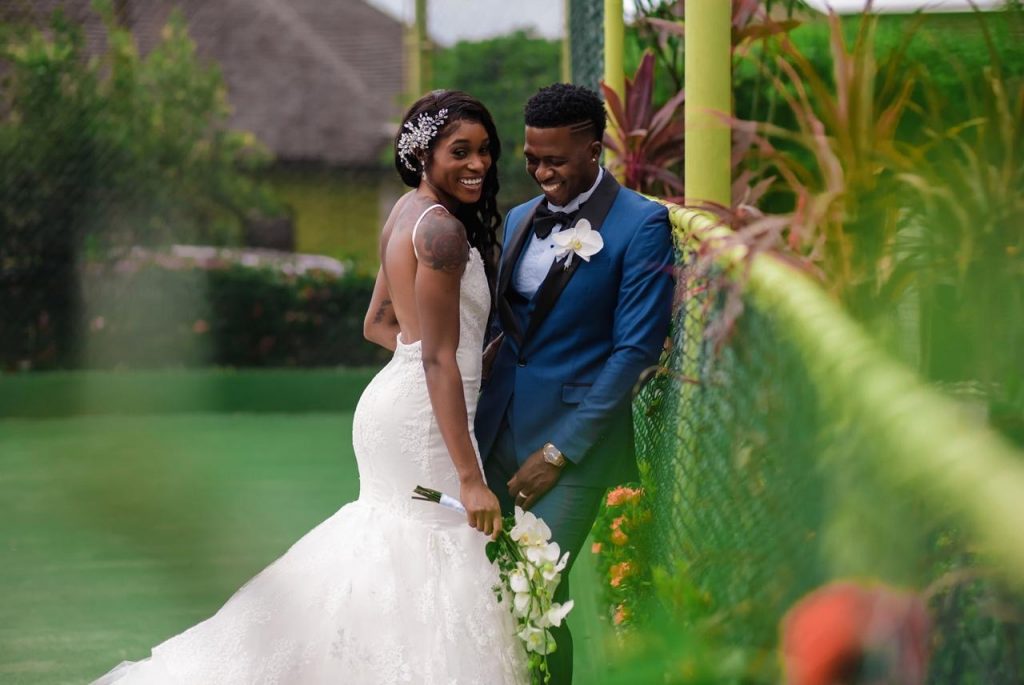 "I have a best friend as a husband, and he is my number one supporter," Thompson posted on her social media page.
"He's a family man, and he's always giving back to God. That is what makes him a beautiful man. We're not perfect by any means, but that makes us beautiful as well. We're not afraid to say we're not perfect. We have our disagreements, but that comes along with marriage. Nov 2 .19💍" her post ended.
In Rio 2016, Thompson became the second woman behind American Florence Griffith Joyner, who took the sprint double in Seoul 1988, to achieve the sprint double feat.
Thompson's times, 10.70, a joint Jamaican record with Shelly-Ann Fraser-Pryce, is the 4th fastest of all-time while the 21.66 is the fifth-best 200m.
At the Doha 2019 World Championships, Thompson finished fourth in the women's 100m. She pulled out of the 200m semi-finals with a recurring Achilles problem.
The 27-year-old sprinter husband, Herah, is a former St. Jago athlete. Herah also attended Southwest Christian Junior College and Texas Tech University.