With the Black Stars 2-0 up against South Africa, one over-zealous fan decided that he wanted a share of the spotlight at the Cape Coast Stadium.
Jumping over the railings from the stands, the fan sprinted onto the pitch and evaded a number of the security officers who were chasing him.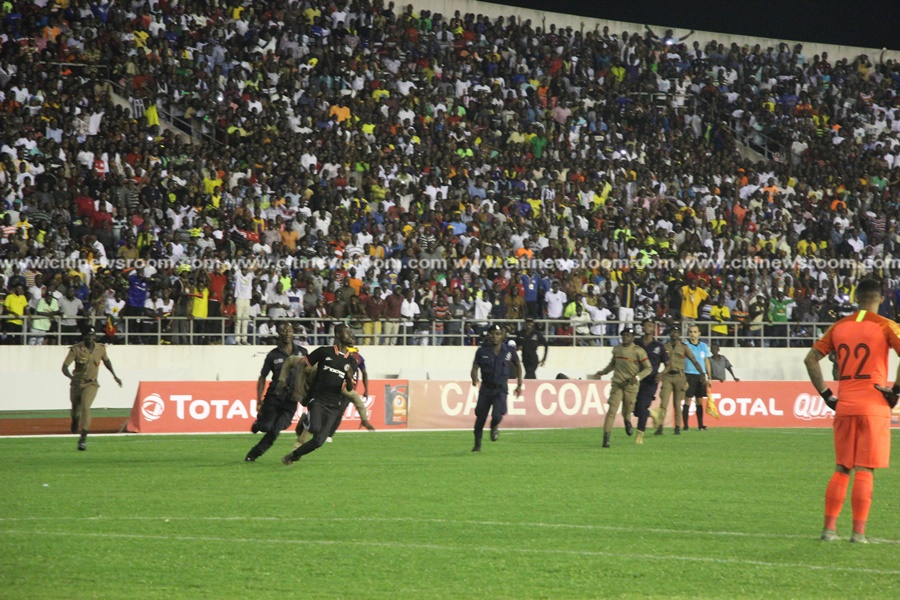 With one officer in hot pursuit, the fan showed a clean pair of heels, and left the officer literally on the floor.
Luck eventually ran out for the man wearing a jersey as he ran out of steam, stumbled and was tackled to the ground.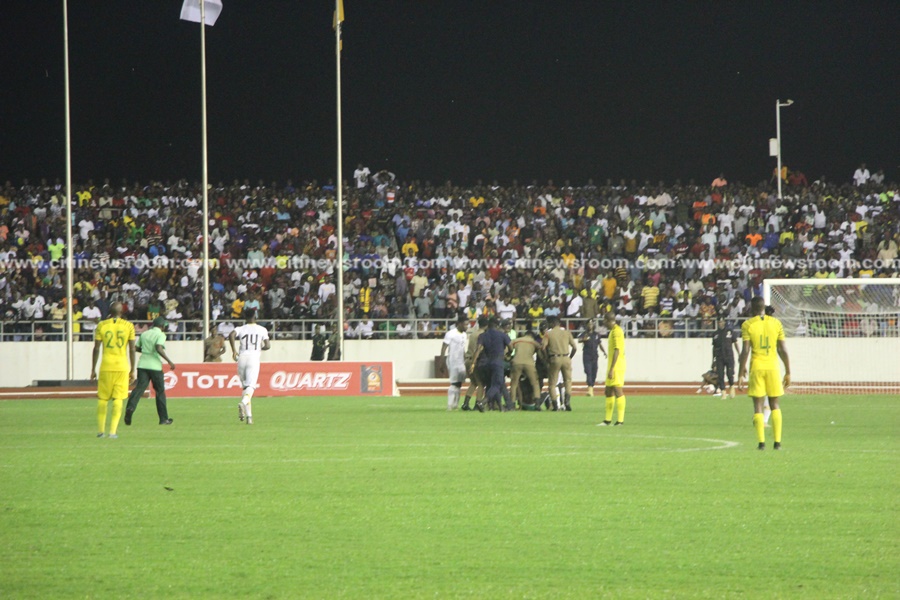 He was hauled off by the officers, clearly about to spend at least the night in jail.
This pitch invader is such an idiot.. Guy just stressed our Ghana 🇬🇭 Police for nothing😆😆😆😆😆😆😆😆😆

Only God knows the slaps he will receive tonight 😂😂😂😂😂😂😂💔#BlackStars
pic.twitter.com/QCo7orItSf

— KB 🎭🇬🇭♂️ (@kwamebenaiah) November 14, 2019
While the players stood around bemused, the fans in the stadium cheered as the pitch invader made his way around the pitch.
The whole incident caused play to be delayed for several minutes but the Black Stars players wouldn't have minded much as they were in a comfortable 2-0 lead.
This pitch invader 🔥🔥🔥🔥🔥🔥🔥🤣🤣🤣🤣🤣🤣#AFCON2021Q #citisports pic.twitter.com/b4L1BIJ8Vv

— Fentuo's new account. (@Fentuo_) November 14, 2019
Goals from Thomas Partey and Kudus Mohammed either side of the break gave Ghana a perfect start to their 2021 qualifier.