Gameweek 10 in the Ghana Premier League was certainly one of the more exciting rounds of matches we've seen so far.
The goals, action and controversy had fans glued to their radio and TV sets, or their phones as they followed the action keenly.
However, a few things might have slipped by even some of the most ardent observers.
Take a look at five things you might have missed amidst all the excitement.
The return of the 'Theatre of Snakes'
Liberty Professionals' home ground, the Carl Reindorf Park, endured national ridicule after providing a less than appropriate setting for the visit of Accra Hearts of Oak.
During the game against the Phobians, three snakes were apparently found and killed.
While their discovery was certainly a surprise, the weedy surroundings of Carl Reindorf didn't inspire much confidence beforehand.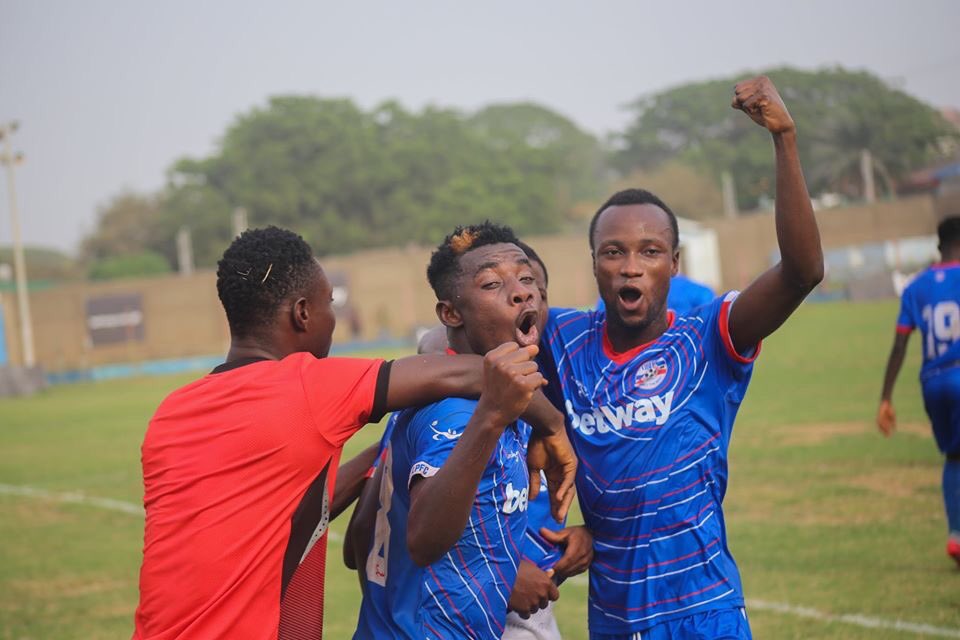 Having been forced to play away from home (at home) for the last few weeks, Liberty returned to their Carl Reindorf this weekend, and what a return it was.
A 5-2 thumping of Aduana Stars was more than their fans could have hoped for.
The Brazilian Nigerian
Victorien Adebayor, along with Yahaya Mohammed, is the Ghana Premier League's best marksman.
He has scored 10 goals this season and provided four assists.
That means he has been involved in 14 of Inter Allies' 17 goals this season. He was on target again this weekend, twice, as Allies beat Berekum Chelsea.
Both of his goals went viral for different reasons – the first was a seemingly straightforward freekick that went through the keeper's legs while the second was a fantastic finish.
However, it was a particularly brilliant piece of skill that was pushed aside as 'the other highlight' from a stellar game for the Nigerian.
Picking the ball out on the wing, Adebayor juggled the ball for a bit baiting the Chelsea defender into acting.
When the defender did, Adebayor calmly slipped it between his legs.
Football is an art form & Adebayor is Picasso #GHPL #CitiSports pic.twitter.com/93ksE2MNkG

— The Fundamentals (@KojoNketsia) February 15, 2020
A happy birthday?
Speaking of prolific goalscorers, Yahaya Mohammed also has 10 goals this season. Just like Adebayor, he bagged a brace this weekend but unlike his Nigerian counterpart, it was in a humbling loss at Liberty.
Yahaya was celebrating his 32nd birthday yesterday and with the two goals and the defeat, it was a bit of a mixed bag for him.
Wish myself happy birthday 🎂more blessings in life Happy birthday 🎁🎂 Yahaya Mohammed pic.twitter.com/uYdoOjUb72

— YAHAYA MOHAMMED (@yahayam67621025) February 17, 2020
The player though was keen to look on the bright side.
Weekend of braces
Elvis Kyei Baffour, Mubarak Alhassan, Kofi Kordzi, Victorien Adebayor and Yahaya Mohammed all scored braces this weekend.
It was the first time five players have scored two goals each in a single Gameweek this season.
Only Mohammed's brace came in a loss however as Baffour and Alhassan scored in Liberty's huge win over Aduana, Adebayor scored as Inter Allies beat Berekum Chelsea and Kordzi scored two in the win over Bechem United, including the winner.
Never say die
Hearts of Oak were so close to dropping two points on Sunday, at home against Bechem United.
With 93 minutes already played, all seemed lost. However, Kofi Kordzi who had already found the net in the game, turned up yet again to score for the Phobians.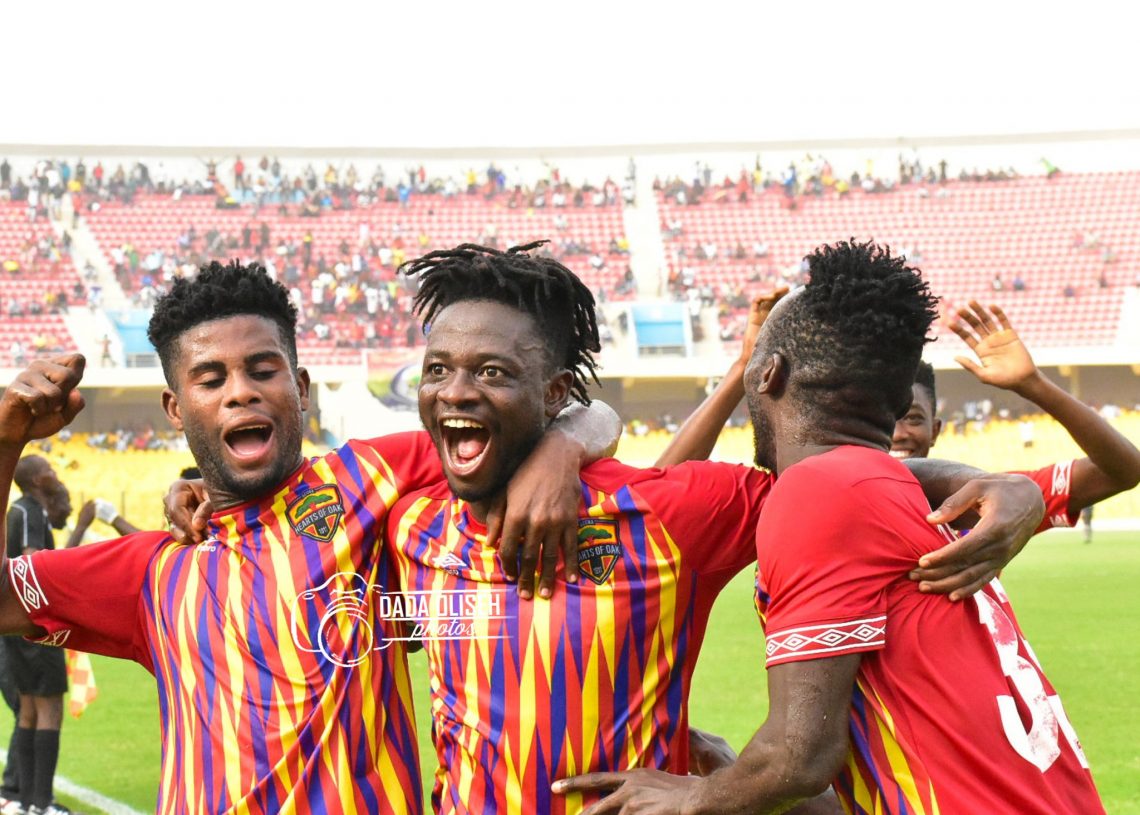 It was the latest winning goal that has been scored this season and sparked wild celebrations in the Stadium.
Hearts may end up not winning the league but this weekend showed that they are living up to their mantra 'Never Say Die'