Former Kumasi Asante Kotoko trainer, Isaac Boateng courted controversy over his comments on the reaction of black players to racist abuse.
Coach Opeele, as he is more commonly known, was reacting to Porto striker, Moussa Marega, walking off the pitch at the weekend after suffering racist abuse from fans of Vitoria de Guimaraes.
He tweeted that he felt black players were "over-reacting" to racist abuse and suggested that they leave the decisions to the referee, instead of walking off.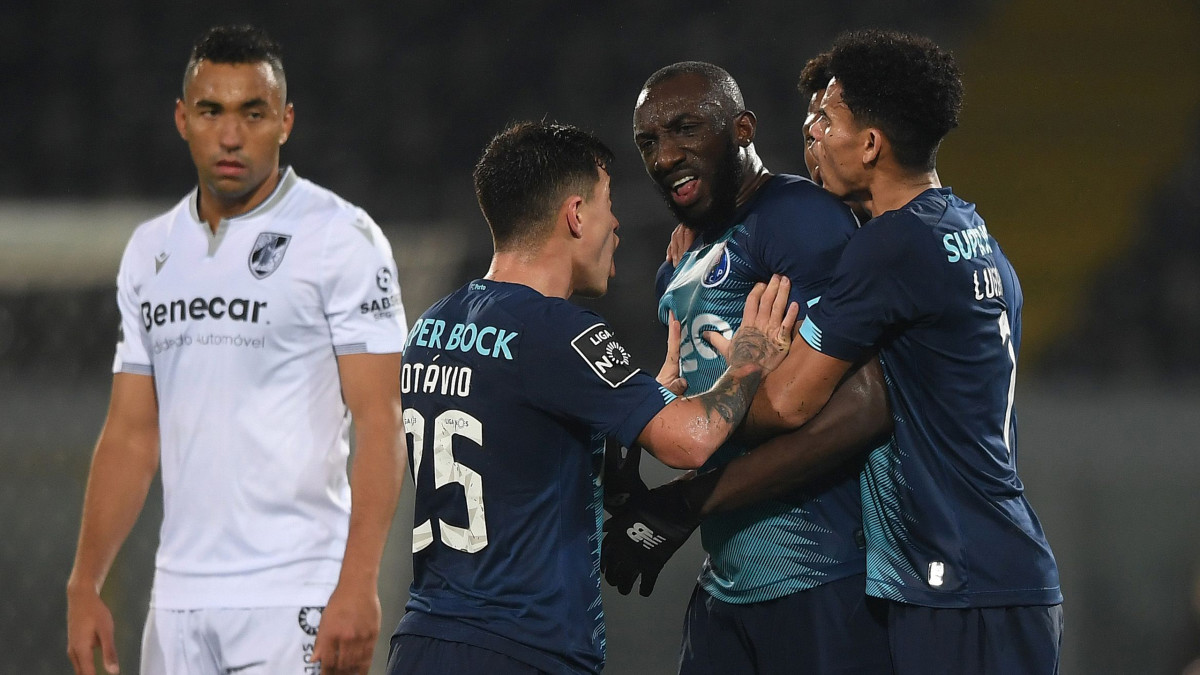 "I don't know how it feels but I am beginning to think black players overreact to this racist chants. we have to leave the decision to the ref or coach to discontinue a game with points deducted," he posted along with a photo of Marega.
His comments were widely criticised, with many people disappointed that he seemed to be understating the seriousness of racism.
My 'twin' brother walked off the field in a Porto game.

I don't know how it feels but I am begining to think black players over react to this racist chants. we have to leave the decision to the ref or coach to discontinue a game with points deducted. pic.twitter.com/8gLAMZR7YJ

— Isaac 'Opeele' Boateng (@CoachOpeele) February 17, 2020
No you didn't say that! Have you weigh the magnitude of racism. Remember" when people are frustrated they do stupid things."His over reaction is plausible. Our cowardice makes us circumb to tyranny.

— Heletsi George (@GeorgeHeletsi) February 17, 2020
You don't know what you are saying

— Mr DT (@DouglasAsi) February 17, 2020
To say they are overreacting is really really problematic…bcos we have tendencies to "overreact" when we face such situations and indeed we often think we are justified.
Can you imagine if people look down on you and mock you bcos of your height

How would you react?

— Government official 1 (@FirmedFeminist) February 17, 2020
Am shock with coach saying he overreact. Really

— wize 🇬🇭🇬🇭🇬🇭 (@wizi_wize) February 17, 2020
Overreacted in what sense!!!!!! Opeele pls it is not the duty of a blackman to educate a whiteman on the racism that he perpetuates.

— Don Shaggy (@akwasia33791508) February 17, 2020
Such nonsense and ignorance.

— AK (@akonfem1) February 17, 2020
Marega played on loan for Vitoria in 2016-17 and suffered abuse throughout the 60 minutes he played against them.
He then scored and celebrated by pointing to his skin.
Incensed, the Vitoria fans threw chairs and other objects at Marega.
Marega walked off the pitch at this point, pushing away teammates and opposing players who tried to convince him to stay on the pitch.
Take a look at the incident below
Racism has become a major issue in recent years with strikers Mario Balotelli and Inaki Williams being subjected to racist abuse this season.
Ghanaian defender, Leroy Kwadwo, who plays for German lower division side, Würzburger Kickers, was also racially abused by a fan over the weekend in a game against Preussen Munster.
However, in a brilliant gesture, fans in the stadium who noticed the man hurling racial slurs at the player in the stands, pointed him out to security.