Freelance sports journalist, Akosua Addai Amoo, pens her thoughts on the happenings of Week 6 of the National Women's League and this week, she focuses on the exploits of Faustina Kyeremeh, the teams that cannot just stop drawing and the woes of Fabulous Ladies.
Southern Zone
"Some things is made by destiny, yes, other things by hard work, but quality you don't learn. Quality you are born with."-Zlatan Ibrahimovic
That has been the story of Faustina Kyeremeh, popularly know as 'Arrested'. She is a veteran in the Women's Premier League after having played in every season since its start 8 years ago.
Her pace, flair and skills as a striker saw her poached by Immigration from Ladystrikers three seasons ago.
On match day 6, Kyeremeh scored twice as her team came from two goals down in the first half to secure a 3-3 draw with Halifax Ladies at home.
It definitely had to be a draw nation steeze in the Southern Zone with three out of the four matches resulting in a draw.
However, the undisputed crown for 'draw nation' goes to Police Ladies. It has been four consecutive draws this season commencing on match day three. Mary Berko's goal in the 2nd half for Police Ladies salvaged a point for them against Soccer Intellectuals.
Looking for options upfront Ladystrikers coach, Rashid Ididi converted goalie, Beatrice Nketsiah  to a number 9 in the match against Samaria Ladies which led to a 2-2 draw.
The four time Southern Zone Champions, Hasaacas, are back on the top of the league for the first time since season four of the Women's league. The 'Doo' Ladies made it a fourth win on the trot after they defeated Sea Lions 3-0 at home.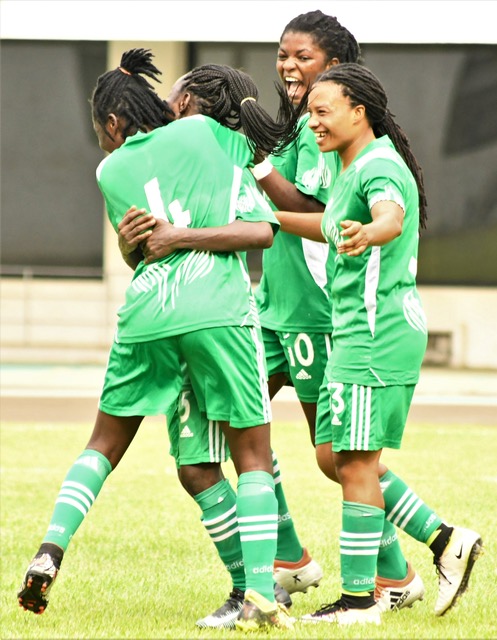 Northern Zone
Coach Joyce Boateng-Agyei and her Supreme Ladies faced the wrath of Northern Ladies in a 6-0 drubbing in Tamale. This means Supreme Ladies have only picked up a point in six games.
MEET: Joyce Boateng-Agyei, the only female coach in the Ghana Women's Premier League. She is the gaffer for Supreme Ladies in the Northern Zone and doubles as the U-15 female national team coach.
📷Supreme Ladies #Wpl #SheDidThat #BringBackTheLove pic.twitter.com/ratWxXRTUC

— Akosua Addai Amoo (@akosuaamoo) February 24, 2020
It hasn't been a fabulous season for the two time Northern Zone Champions, Fabulous Ladies, as they registered a successive defeat. Northern Zone leaders, Prison Ladies trashed Fabulous 4-1.
Coach of Fabulous Ladies, Augustine Nana Atuahene,  says his team is trying to merge old players and new players but he is hopeful things will improve.
In the Kumasi Derby, it was scoreless as Ashtown drew with Kumasi Sports Academy.
In a six-goal thriller, Pearl Pia Ladies drew 3-3 with Ampem Darkoa. Nana Mma Ladies missed the services of U-17 star, Ophelia Amponsah, who is currently in camp for national team duty
However, Tracy Twum stepped in to get one out of the three goals scored and a the woman-of-the-match award.
WEEK 6 RESULTS
Northern Zone
‪Northern Ladies 6-0 Supreme Ladies
Fabulous Ladies 1-4    Prisons Ladies
Ampem Darkoa Ladies 3-3 Pearl Pia Ladies
Ashtown  Ladies 0-0 Kumasi Sports Academy
Southern Zone
Ladystrikers  2-2 Samaria Ladies
Police Ladies 1-1 Soccer Intellectual
Hasaacas Ladies 3-0 Sea Lions Ladies
Immigration Ladies 3-3 Halifax Ladies
FORMAT
There are 16 teams in the National Women's league. The teams are divided into two zones, the Southern Zone and the Northern Zone. There will be 14 matches played in the respective zones.
There will be a play off between the champions of the two zones to determine the winner of the Women's Premier League.
Follow Akosua Addai Amoo on Twitter @akosuaamoo