Atletico Madrid face a massive fight to keep star Ghanaian midfielder Thomas Partey at the club this summer.
The player has earned lots of suitors across Europe with his performances, particularly this season, with speculation rife that he will leave the Wanda Metropolitano in the next transfer window.
Partey's current buyout clause stands at £47m, which is on quite the low-end for a world-class midfielder of the Ghanaian's ilk.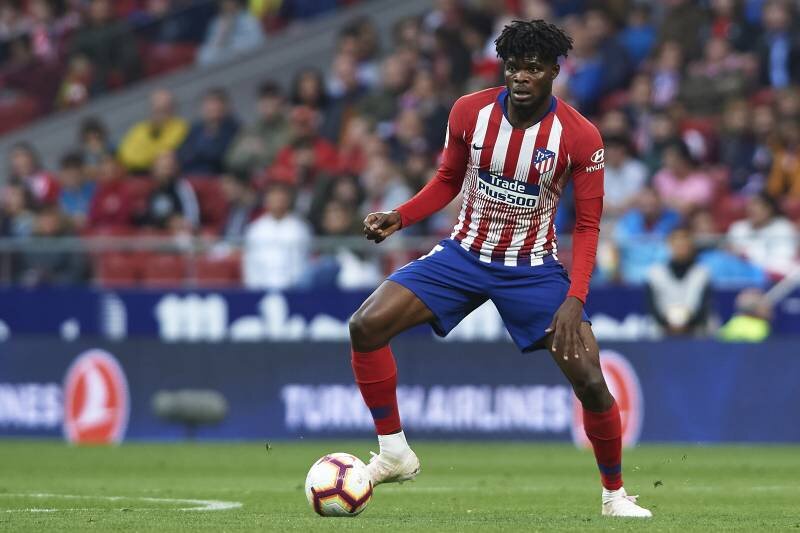 With the clubs certain to circle around the player, Atletico Madrid are looking to ward off interest or at least earn more for the player by getting him to sign a new deal.
The new deal, if agreed, would push his release clause reportedly £93million, and his wages to about £80,000 a week.
Atletico are cashing in on the downtime with football at a standstill due to the COVID-19 pandemic to negotiate the terms of the deal with Partey.
According to Goal, the deal will be ironed out in the next few weeks.
Partey has been in stunning form this season for Atletico with dominant performances in big games against Real Madrid and Barcelona, and both legs of his side's Round of 16 tie against Liverpool.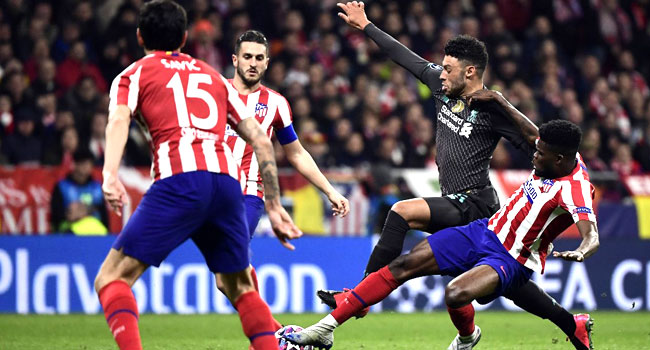 Fans of a number of the Premier League's top clubs have been begging their sides throughout the season to sign the Ghanaian, as they believe he's the difference between a potential title and disappointment at the end of the season.
Although Man United are seen as favourites for the player, given their long-standing interest in him, he has also been linked with a move to Arsenal, Chelsea, Barcelona and Real Madrid.
Here are a few of them:
Partey-Guendouzi-Willock needed at my club.

— LTArsenal™ (@ltarsenal) September 28, 2019
Arsenal 4 signings away from the title.

Partey
Zaha
Upamecano

Head Coach

— olu (@olumide_ot) September 28, 2019
Thomas Partey is quality. Armchair football analysts don't rate him because he doesn't get so many assists

— Juàn S. Pinto (@juanselatse) September 28, 2019
Thomas Partey collected the keys to the midfield and hid it in his dreads
I stan

— Tega🔥 (@ehte_) September 28, 2019
Just want Thomas Partey at United, is that too much to ask #MUFC pic.twitter.com/jkyV8atynI

— Maguire Madness (@maguiremadness) September 28, 2019
Partey has a €40m release clause and Juve, PSG, Bayern & the top 6 in England didn't try to get him.

How?

— MP (@elsaetarubia) September 28, 2019
Thomas Partey doing EVERYTHING Man United want from Pogba. But without the unnecessary tricks and flicks.

You love to see it.

— Edmund 💉 (@EdmundOris) September 28, 2019
We could have got Partey for £43.5m. Unfortunately our transfer policy is Brexit only.

— Slabdini (@Slabdini) September 28, 2019
Thomas Partey would've been a perfect Ander Herrera replacement but he doesn't have the DNA.

— Raul 🇳🇬 (@UtdDamola) September 28, 2019
I don't know why Thomas Partey hardly gets talked about amongst the world's best defensive midfielders. Even against Juve, he was doing everything so well, from winning numerous, balls to distributing really nicely.

— LTArsenal™ (@ltarsenal) September 28, 2019
Partey is someone Manchester United should have gone for. He is a solid defensive midfielder and can also operate in centre midfield. He is excellent in duels and wins multiple possessions per game.

He is an excellent player (mid to upper tier). https://t.co/cbEkJOQBME

— UtdArena. (@utdarena) September 28, 2019
If Chelsea will be looking to sign a DM then Thomas Partey should be the man.

The most versatile midfielder Ghana have produced since Essien and got all the qualities you'll need from a midfielder.

He has €40m release clause.

— Ali 🇬🇭 (@TheBeardedRauI) September 29, 2019