Hearts of Oak have signed a deal with GTV Sports + for the broadcaster to show exclusive content from the club.
The deal was announced on Tuesday by Hearts on Twitter, with the official deal-signing taking place on Thursday.
CEO Fred Moore headed the Hearts of Oak delegation while Prof Amin Alhassan the Director-General of GBC signed for the broadcaster.
Fred Moore said after the deal was signed that it was a very fitting partnership between what he says are the 'premier' brands in the various sectors.
"It's very simple. Accra Hearts of Oak is the premier club in Ghana, GTV in my view is the premier TV station 0in Ghana. So if you are going to look for somebody, you don't go to the bottom. It's a race to the top not a race to the bottom," he said.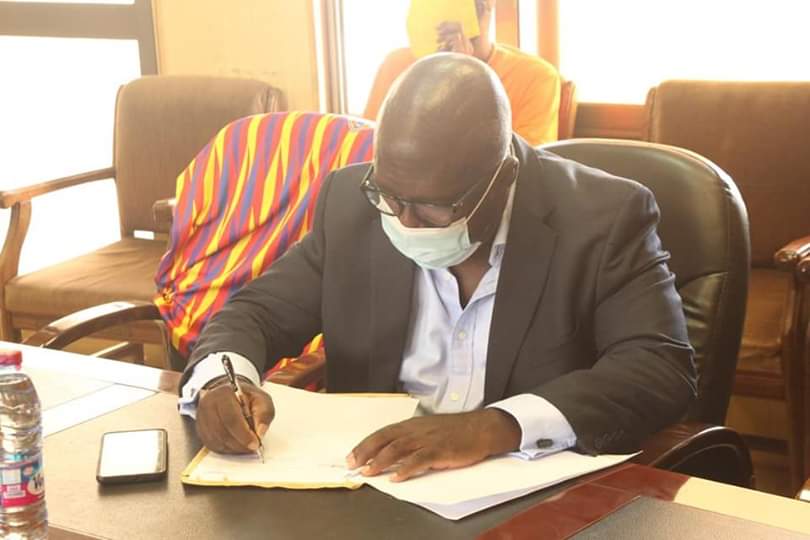 The station will show some delayed matches, footage of their training and other club-related content.
This is welcome news for fans of the club who have been starved of action involving the Rainbow Club since the suspension of the league back in March.
The local league has been on hiatus since the President, Nana Akufo-Addo placed a ban on all public gatherings, including for football activities as a result of the COVID-19 pandemic.
The President recently extended the ban by two weeks with over 1,500 cases confirmed with 11 deaths so far.
🎥 | Our CEO, Fred Moore and Commercial Manager, Charles Kwarteng welcome our partnership deal with GTV Sports+.

🔴💛🔵#AHOSC pic.twitter.com/xM9v3TcYqI

— Phobians (@HeartsOfOakGH) May 1, 2020