Lionel Messi grabbed all the headlines following Barcelona's 3-0 UCL semi-final first-leg win at the Camp Nou, against Bayern Munich in 2015.
Having grabbed a brace in the game, you would think that his goals were why Messi was dominating talk on social media following the game.
While that was certainly a part of it, it was a moment in the lead up to his second goal that has earned a place in Champions League history.
With Messi advancing on Bayern's goal, German defender Jerome Boateng faced up to the Argentine, backing away slowly as he approached.
To Boateng's huge embarrassment, however, a quick shimmy inside and out by Messi saw Boateng end up on his backside with the Barca star darting past him and dinking the ball over the goalkeeper.
It was a moment Jerome Boateng laughed off in an interview with ESPN.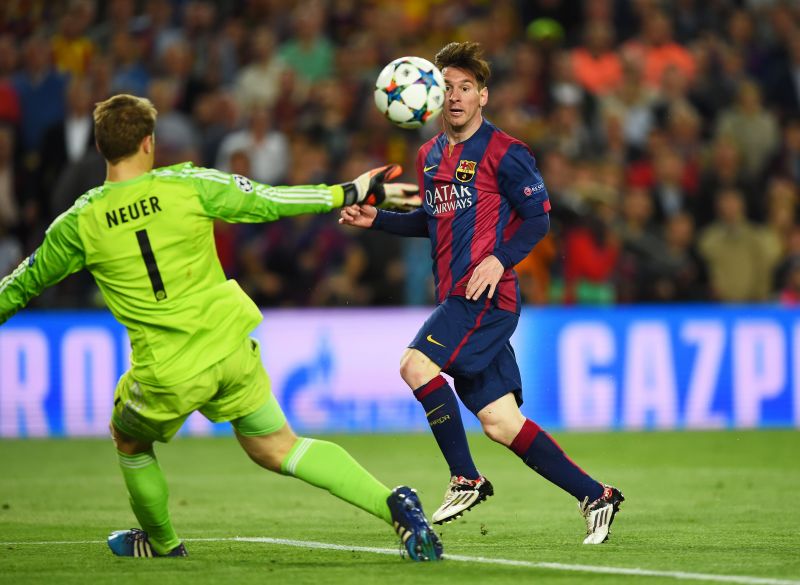 "That doesn't really affect me. I was laughing at myself. When you fall down or slip in a situation and somebody scores a goal, it's normal," he said.
"These things happen; it happens to me, it happens to other players, I don't care about these things. For me, he's the best player in the world. That's football. Sometimes you look bad or something happens. I'm a defender, that doesn't kill me or anything."
Take a look at the incident
🔵🔴 Messi masterclass, 5 years years ago today 🔥#UCL | #OTD | @FCBarcelona pic.twitter.com/kGr90VkujJ

— UEFA Champions League (@ChampionsLeague) May 6, 2020
Some of the memes that surfaced after that were brutal.
#MessiMagic Boateng after the match 😄 pic.twitter.com/oEHqqgXNZh

— PaNo™ (@PaNo_fcb) May 7, 2015
— Rotochop (@RotoChop_) May 6, 2015
Lo que realmente sucedio con #Boateng #Messi #Cadera #KO #CampNou #MetaBerlin #Semifinal #Genio pic.twitter.com/5IX1a2AEo9

— Andres Cruz P. (@ElAndrescruz) May 7, 2015
Messi Vs Boateng #ilaqosol #qosol #funny #dhulka #qaaqaanyasha #khakhanyasha #somalia #xalimo #khakhanyasha #somali… pic.twitter.com/QNukJ4lNaD

— Jiilka 3AAD (@QaaQaan) May 7, 2015
Five years after that night, fans are still mocking Boateng for his hilarious fall.
you can literally see the confusion between his brain and legs when he falls 😂😂

— Wayne heathwaite (@Wayneheathwaite) May 6, 2019
Literally ended his career, haven't heard from him since

— Sam H 🤟🏾 (@SamH9889) May 6, 2019
Imagine being a World Cup winner being made to look like a Sunday league player

— Stu McSherry (@SJMacca) May 6, 2019
Mans hasn't been the same since 😁

— Oyeledun Michael (@cmmoyeledun) May 6, 2019
He ruined Boateng

— ♚♔P C ♕♛ (@Pcruc25) May 6, 2019
Hoodwinked

— Kieran Melvin (@kieranmelvin) May 6, 2019
😂 Legend has it, that till this day, Jerome is still looking for his lost coin.

— analys!z… (@analysiz101) May 6, 2020