Olympique Marseille became the first French club in history to win the UEFA Champions League in 1993.
27 years on, they remain the only French side to have been successful in Europe's top club competition.
And they aren't letting anyone forget it.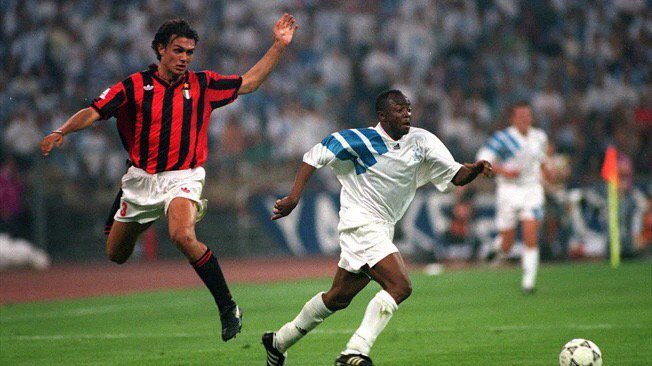 The club marked the almost three-decade anniversary of their famous triumph on social media on Tuesday.
Marseille beat Italian side AC Milan 1-0 at the Olympic Stadium in Munich with Basile Boli grabbing the winner  with a header.
For most Ghanaian football fans, and frankly most Marseille fans as well, it wasn't the goal that they would most remember from the game but the corner that led to it, taken by Abedi Ayew Pele.
His teammates would admit later that Abedi orchestrated the goal, talking his colleagues into attacking the near post.
They did and his great cross was headed in for Marseille – and France's – only European Cup.
To mark the anniversary, the club posted a video of the final's highlights, including missed chances for both sides, the wonderful corner and goal and the trophy-lifting celebrations that followed.
The moment has been etched into history and Ghana's Abedi Pele is a huge factor in that story.
Take a look at the video below:
𝟮𝟲/𝟬𝟱/𝟭𝟵𝟵𝟯 – #OnThisDay

France's 𝙛𝙞𝙧𝙨𝙩 wrote @ChampionsLeague history.#120ansDeLegende pic.twitter.com/kYLOdAxT36

— Olympique de Marseille (@OM_English) May 26, 2020