French striker, Karim Benzema has scored 246 goals and contributed 135 assists in 510 games at Real Madrid since he joined the Spanish club in 2009.
However, it could all have been so different, with Real's biggest rivals Barcelona having been favourites to sign Benzema a year earlier in 2008.
So how did Benzema end up in the Spanish capital instead?
Before the 2008/09 after Pep Guardiola was appointed manager, the Spaniard was keen to make changes to his squad.
His main focus was finding a striker, having deemed Cameroonian Samuel Eto'o surplus to requirements.
Barcelona's technical secretary at the time, Txiki Begiristain visited Benzema, who had been identified by the club as the perfect replacement for Eto'o, at his home to seal the deal with the forward.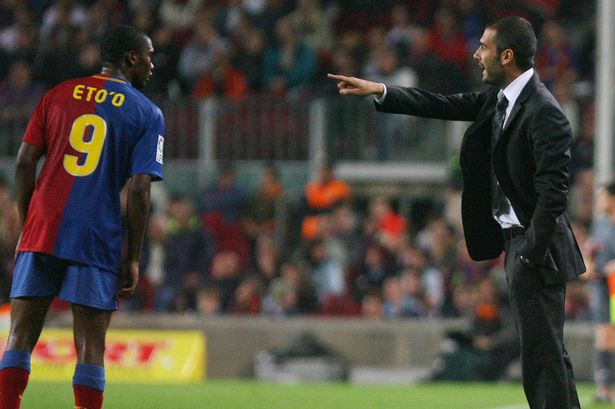 Begiristain, however, was put off signing Benzema after he "failed to make eye contact with him" during the meeting.
According to Marca, he was also dissuaded from ensuring the transfer went through because he didn't warm up to the people "around Benzema"
Begiristain felt there was a risk Benzema would "become problematic and his adaptation would not be easy."
While Benzema has indeed had his scandals, resulted in him being excommunicated from the French squad, he has still been a great striker for Real Madrid who signed him for €35m the following year.
Barcelona signed David Villa instead from Valencia who wasn't a bad alternative but one wonders how things would have gone if they had signed Benzema instead.