As one of the best players ever to have played football, Barcelona star, Lionel Messi has come across some of the world's best defenders in his career.
Lots of players, when they face the Argentine, see it as a chance to make a name for themselves, so they bring their A-game.
One would expect Messi to name the likes of John Terry, Sergio Ramos, Nemanja Vidic or Thiago Silva as the toughest opponents he has come across.
Fans are likely to be surprised by Messi's choice, however.
According to him, Spanish right-back Pablo Maffeo presented the most difficult challenge he has ever tackled on the pitch.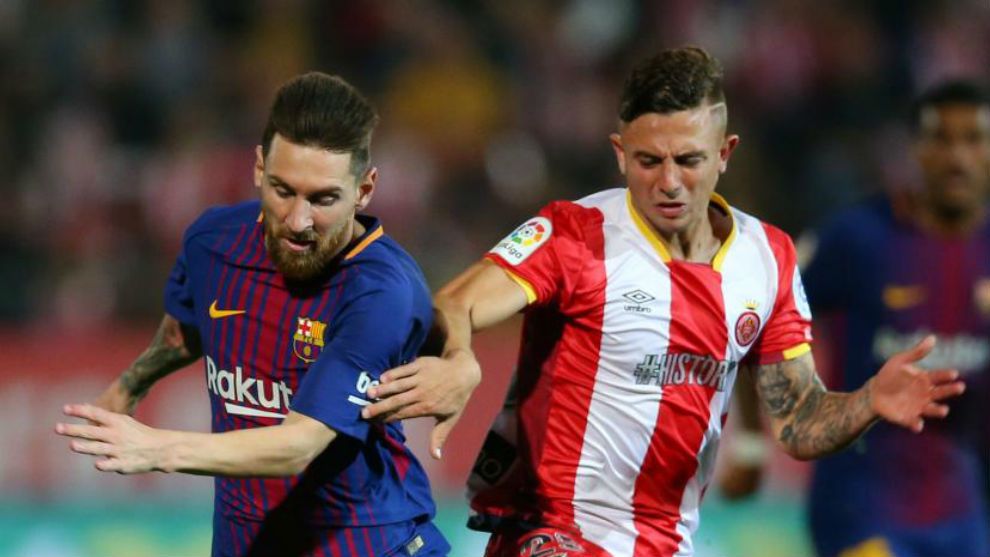 Maffeo was tasked to man-mark Messi in a match Barcelona and Girona, an encounter that the Argentine would never forget.
"Man-marking doesn't bother me. You know that there will be tough matches and it can be strange to always have someone around you," Messi said.
"Pablo Maffeo of Girona [was the toughest man-marker]. That was intense! I've never been one who complains. I think physical contact and kicks are part of the game. I get more annoyed when I play bad and I get a little angrier. But if I'm not [playing badly], it's not a problem, it's part of the game and I don't take it personally."
Following that match Maffeo revealed that Messi had asked how old he was.
"He [Messi] asked me a couple of things, like if I was loaned by City and how old I was," the defender explained.
"It was all good. I had to mark him and I had to be close to him and not watch the ball. It is difficult, not just from a football perspective, but also psychologically."
Messi's biggest rival on the pitch, Cristiano Ronaldo also revealed that Ashley Cole was his toughest ever opponent.
"Over the years I had some great battles with Ashley Cole, he does not give you a second to breathe," he said.
"He was such a tenacious player when he was at his peak, quick, tough in the tackle. You knew it would never be an easy game."