Despite his immense passing ability, Cesc Fabregas was always regarded as one of the slowest outfield players when he played at Chelsea.
Willian and Pedro, who are both wingers are known to be much quicker than the Spaniard, whose talents lie elsewhere.
So it must have seemed unfair when Fabregas had to face the pair in a speed test during training.
However, Fabregas proved that speed isn't the most important factor in an encounter using his smarts to beat Willian and Pedro.
The concept of the pace and agility test was 4 sets of coloured cones placed at different locations and distances away from the starting point.
The players were supposed to grab each of the cones in turn and return them to the starting point, with the first to gather all four cones first winning.
When the session started, one thing became apparent, Fabregas was always running to cones placed in the direction he was facing.
This way he exerted much less effort than the other two.
Willian and Pedro were moving a lot more erratically.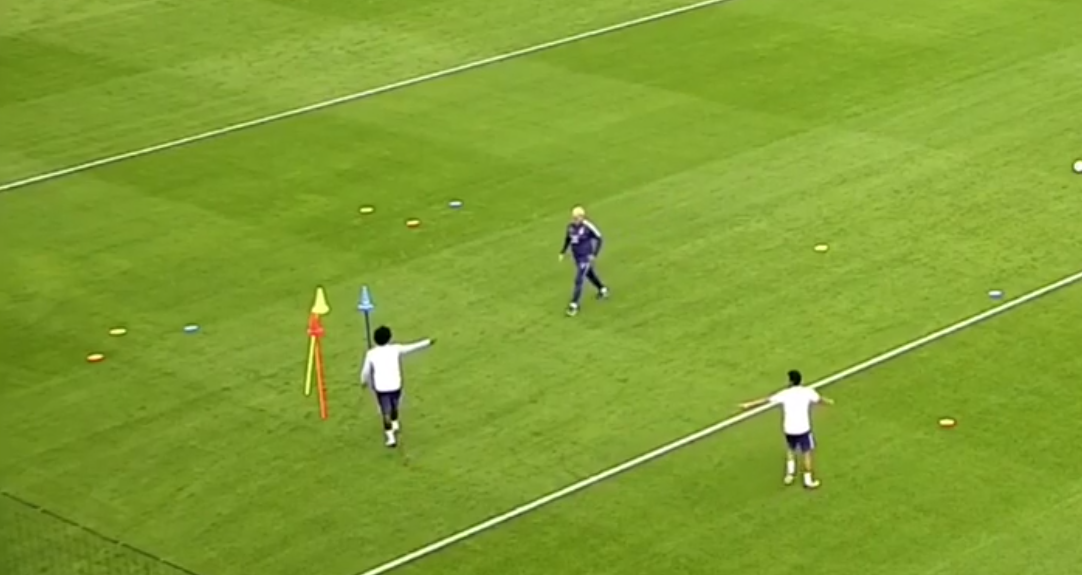 Eventually, Fabregas won the test and celebrated wildly, while the other two complained to the official, even suggesting that Fabregas might have had closer cones.
Take a look at the video below:
Take a look at the moment Cesc Fabregas beat Willian and Pedro in a speed and agility test at Chelsea.

📹[Cesc Fabregas] #CitiSports pic.twitter.com/bBkFqG56Q0

— Citi Sports (@CitiSportsGHA) July 28, 2020
Fabregas posted the video on Instagram with the caption, "Are they really quicker than me?"
He spent five years at Chelsea, playing over 100 games for the West London Club.
He also won two Premier League titles while at the club.