Manchester United's quite late announcement of their fans' player of the season for the 2010/20 campaign generated more buzz on social media than anyone probably expected.
The club announced on Twitter on Friday that January signing Bruno Fernandes had been voted the Sir Matt Busby Player of the Year by fans.
While a lot of people felt that Fernandes' eight goals and seven assists in half a season made him fully deserving of the award, others were not quite sure he was United's best player over the course of the whole campaign.
🥁 As voted for by you, the fans…

Our 2019/20 𝐒𝐢𝐫 𝐌𝐚𝐭𝐭 𝐁𝐮𝐬𝐛𝐲 𝐏𝐥𝐚𝐲𝐞𝐫 𝐨𝐟 𝐭𝐡𝐞 𝐘𝐞𝐚𝐫: @B_Fernandes8 ❤️#MUFC @adidasfootball pic.twitter.com/px3JzpFpvD

— Manchester United (@ManUtd) September 18, 2020
Fernandes' arrival certainly pushed Man Utd to their eventual Top 4 place but one of the main arguments raised against his award was the fact that other players had been consistent for the club throughout the campaign.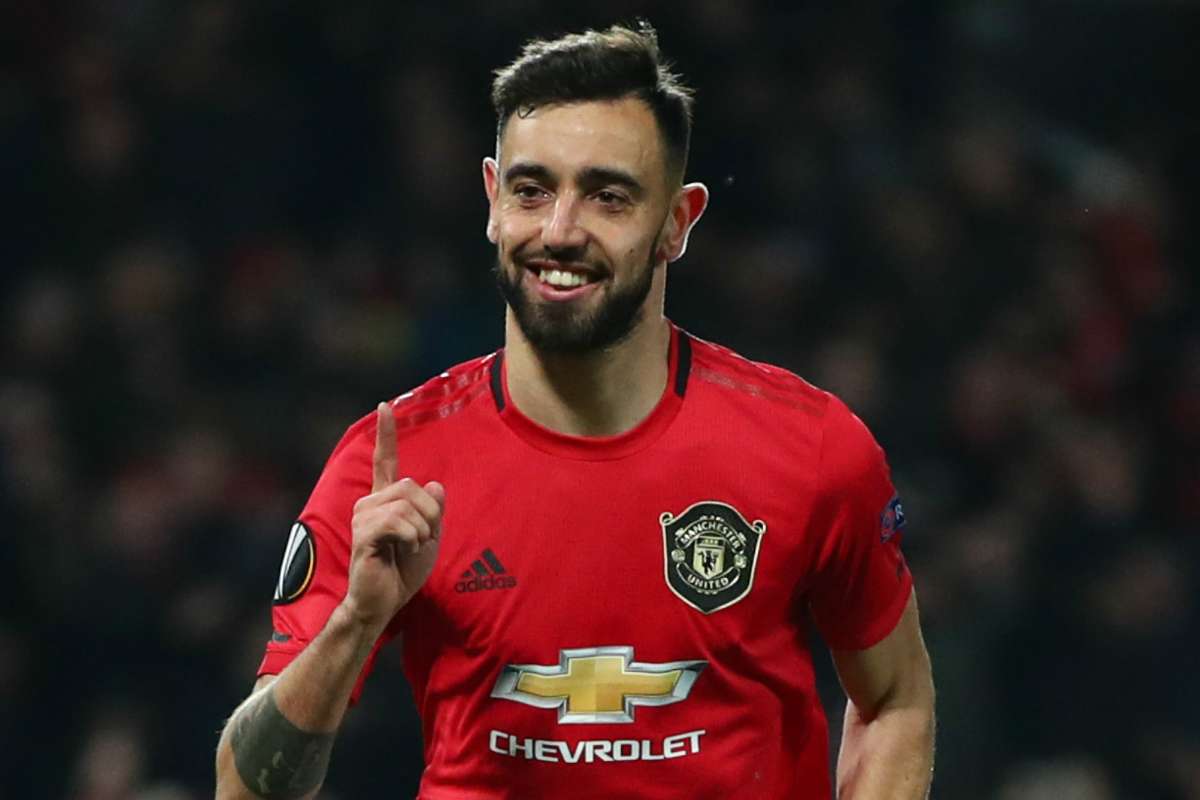 Two names have been mentioned more than most – forwards, Anthony Martial and Marcus Rashford.
Martial ended the season with 17 goals and six assists while Rashford also ended the season with 17 goals and contributed one more assist than the Frenchman.
So more than a few Red Devils fans were peeved when the Portuguese midfielder was named as the winner of the award, although they acknowledged his immense contribution.
Ice cold Martial in the mud again, His award has been given to the penalty merchant.😭

— Sharyf🦁 (@Sharyf__) September 18, 2020
I understand Bruno helped us to get into that top 4 but you're just disrespecting Anthony's entire season he was our top goal scorer and assister some people have said that half of his goals came from Bruno it works both ways half of his assists was because of Anthony Martial

— Tяυsτ №¹-Yahya™ (@RealistYahz) September 18, 2020
Bruno Fernandes had a phenomenal impact since January and without him we don't finish in the top 4 but over the course of the season Martial and Rashford scored loads of goals and got alot of assists and scored important goals in games we struggled.

They deserved it more pic.twitter.com/ziLJgimTHi

— Trey (@UTDTrey) September 18, 2020
Anthony Martial is our Sir Matt Busby Player of the Year 2019/20.

Fully deserved 👏🏼 what a season he had. pic.twitter.com/sz6uvOnhA8

— Bxseez🇮🇹 (@Bxseez) September 18, 2020
Martial should of won the POTY for United, I know Bruno made a huge impact but over the course of the season I think Martial deserved it more.

— TC. (@totalcristiano) September 18, 2020
Bruno I love you mate but you've robbed my boy Martial badly here

— Pøgba Senior (@TheSaItIsHere) September 18, 2020
Martial got the player's player of the year. It's at least a relief that the players can see sense.

— Rick The Red (@rickthereduk) September 18, 2020
How bruno won ahead of this martial I won't understand, 🙍
Its meant to be the "season's player of the year " not Player of "January to August" pic.twitter.com/4GnlJj3cQM

— איברהים (@Khaleeldimeji) September 18, 2020
Martial was robbed.

That is all we'll be saying at this time.

Signed, Martial FC. https://t.co/0HeC6d3BmH

— Adam McKola (@AdamMcKola) September 18, 2020