Last Saturday's embarrassing 3-1 loss at home to Crystal Palace agitated more than a few Manchester United fans.
The manner of the loss and the performances of several players in the team certainly upset Red Devils fans.
However, the frustrations were only magnified by the loss to Palace, as United fans have gradually been voicing their concerns about the current direction of the club.
High on their list of targets have been the club's American owners, the Glazers and their Executive Vice Chairman, Ed Woodward.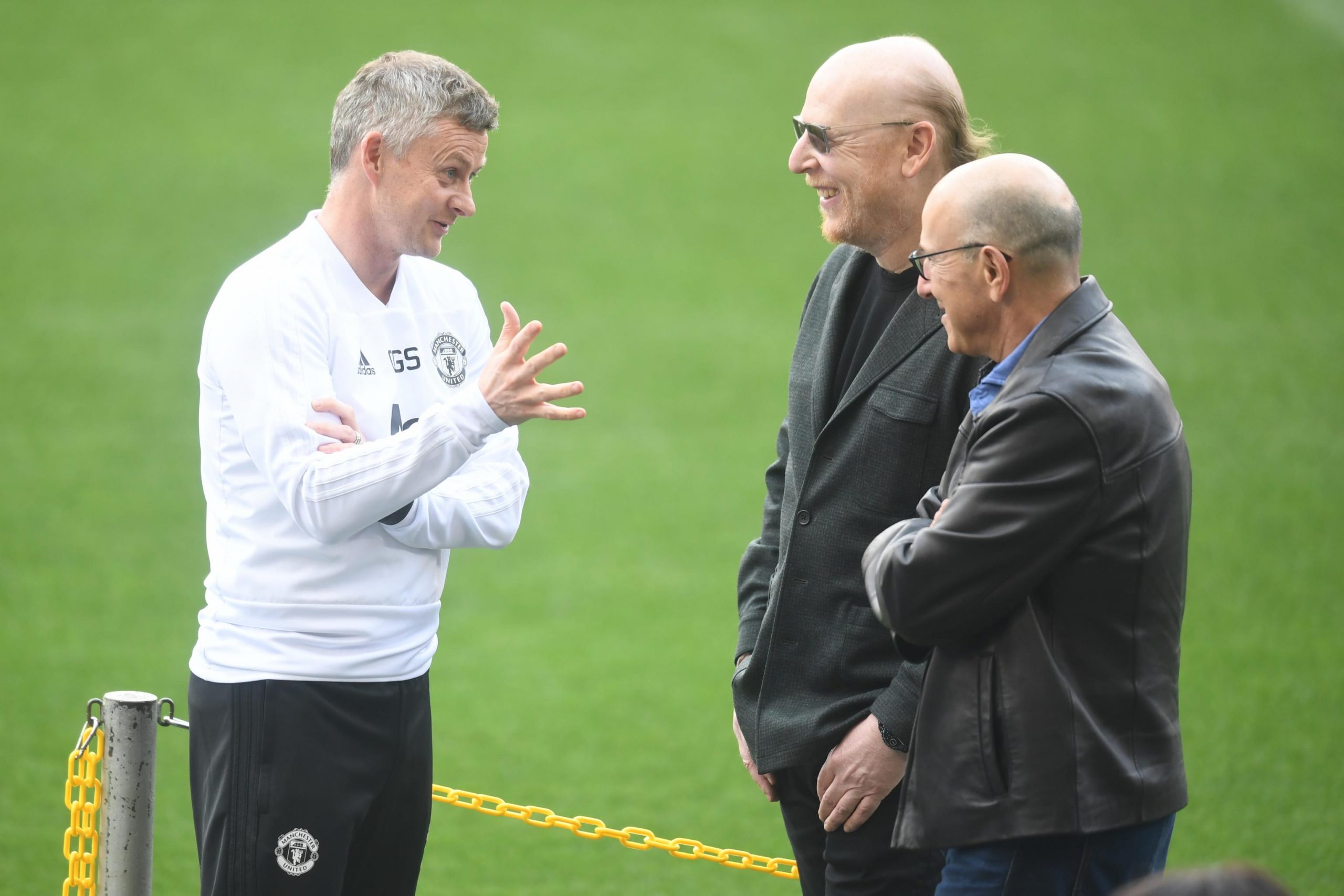 On Friday's edition of Sports Panorama, pundit Nathan Quao delivered a nearly 10-minute "sermon" on Man United's troubles which was almost universally praised.
He began by slamming the club's reported "frustration" over the coverage of their transfer activity this summer which was apparently creating a "cloud of negativity" ahead of their start of the season.
Nathan Quao, who said he has supported Man United since he was "nine years old" added that he had never seen "a team disintegrate right before my very eyes like this before", citing United's reduced influence in the transfer market as a major case in point.
United have been chasing Dortmund's Jadon Sancho all year in the hopes of signing the England youngster.
Several media outlets have been indicating all summer that the deal was all but done, with only a transfer fee yet to be agreed.
However, recent news about the proposed transfer hasn't been encouraging at all, with Dortmund's Sporting Director, Michael Zorc, claiming that Sancho would remain at the club.
The player himself has started the season with Dortmund already showing some of the quality United are desperate for.
"Man United are telling us that their hopes of future success are hanging on the legs of a 20-year-old English player at Dortmund. Of the millions of players in the world, is Jadon Sancho the only player United can scout? Are they telling me that Man Utd's right-wing problems can only be solved by Jadon Sancho?" he asked.
Nathan Quao also called out the Glazers and Man United manager, Ole Gunnar Solskjaer, whom he maintains is not good enough to take the club to a higher level.
"This team is going nowhere. The club is not serious and they have a manager who is equally unserious."
His rant was so explosive that within a few minutes "Nathan" was one of the top trending topics on Twitter in Ghana.
Listening to Nathan Quao tear Man U apart is an absolute Friday night barbeque. #SportsPanorama

— @Annor-Ansah (@AnnorAnsah3) September 18, 2020
"@nathan_quao spoke from his heart …. I felt the pain 🤣🤣 #SportsPanorama

— ARMANI🤴🏾BLACKWELL (@kinjorge) September 18, 2020
Herh Nathan charge o eiii
🤣🤣🤣🤣🤣🤣🤣🤣🤣#sportspanorama

— Brown Berry The Supernova (@BerrySupernova) September 18, 2020
"One day we will wake up and this team called Manchester United will be no where" Eiii 😂😂 #SportsPanorama

— Jude Duncan (@mensaduncan) September 18, 2020
@nathan_quao said all that's been on my mind in 5 minutes. Top guy ❤@Citi973#SportsPanorama

— dEXter 👽🥁 (@_perezdex) September 18, 2020
A manager, who wants to win a very serious game, sit in the stands & crosses his leg as if there is nothing at stake..
Like how? Old man Hodgson, even when he had his tails up, was standing on the touch line, issuing instructions..@nathan_quao is a prophet#SportsPanorama

— Eli Fearless (@Eli_Fearless1) September 19, 2020
I declare @nathan_quao as an associate pastor #SportsPanorama

— Regera (@regera70) September 18, 2020
What a sermon my @nathan_quao 🤣😂🔥🤣🔥😂🔥🤣😂🤣😂💉💉💉💉💉

Red Diva's and Red Devils.. 🤣😂🤣🤣🤣#SportsPanorama #SportsPanorama #SportsPanorama

Friday evening sermon
Title #DonkomiSermon
Preacher @nathan_quao
MC @KojoNketsia
keyboardist @Fentuo_
Hypeman @Dani77k

— Delalikplim (@julsdereal) September 18, 2020
Herh @nathan_quao 🤣😂🤣

Someone give Nathan a medal already…

What???🤣😂🤣#SportsPanorama

— Delalikplim (@julsdereal) September 18, 2020
Listen to Nathan's explosive take on Man United here: