Berekum Chelsea have distanced themselves from comments made by their Chief Executive Officer (CEO), Nana Oduro Sarfo, in response to critics of his side's home pitch.
The browning, sand-filled pitch of the Golden City Park was a major talking point of their 1-1 draw with Asante Kotoko on Sunday, with many expressing surprise that it was cleared to host Ghana Premier League games.
Not willing to accept the criticism of the pitch, Nana Oduro Sarfo lashed out in an interview on Angel FM, arguing that the players in the league were used to playing on grassless pitches.
"Those footballers who played on the pitch,  are they not the same ones who play on 'sakora' pitches? Do they not play on Monday special 'sakora' pitches?," he told interviewer, Saddick Adams.
Oduro Sarfo, who is also a member of the Ghana Football Association (GFA)'s Executive Council, was dismissive of the concerns, even suggesting that he had other things to focus on.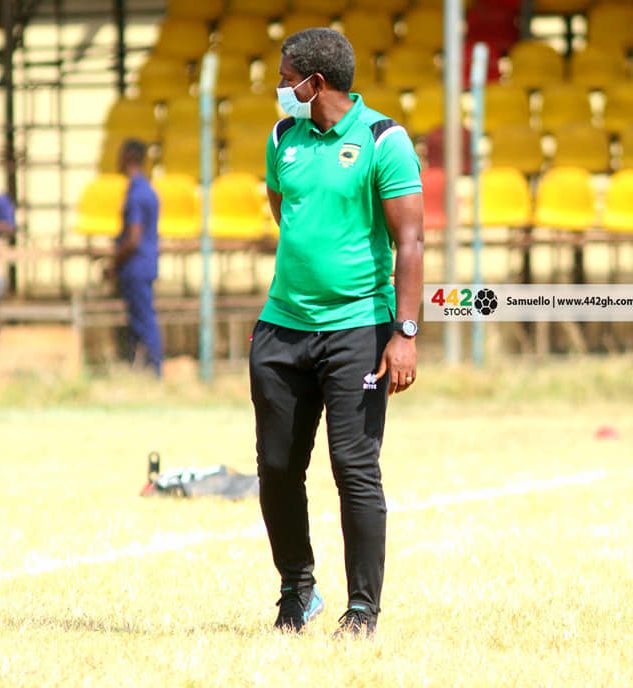 "I am an Ex-Co member and so what? You can say whatever you want to say, I don't care. I am watching a Nigerian movie now, that's precious to me. The game is over, if you have issues go and take the points," he added.
He also insisted that his club intends to keep using the pitch for their home matches, despite the complaints.
"Is football dead? Why don't you face the reality? The game is over. I did not take anybody's money before playing the game. I invested in my own game. That's it. Forget it.
"We have played the game on the pitch, if you're unhappy, we don't care. We shall continue to play on the pitch."
However Berekum Chelsea do not share these assertions and have issued a statement saying that Oduro Sarfo's views "do not, in any way, represent that of the club"
The club apologised and stated that steps are being taken to ensure the proper maintenance of the Golden City Park.
Listen to an excerpt of the exchanges  between Oduro Sarfo and Saddick Adams below:
Oduro Sarfo's (GFA exco member & B. Chelsea executive) reply to Saddick Adams Obama (Angel FM) on that state of Golden City Park

🤣😁😳😳 We've all these people leading our football.
Tweakai pic.twitter.com/UA7ByYbalH

— Ghana Bakayoko🏆 (@GhBakayoko) November 23, 2020
Fans who watched the match, however, were not happy with what they saw.
Some took to social media to express their disappointment.
The Golden City Park shouldnt be allowed to host a premier league game until that pitch is fixed. Terrible. 😣

— Kwame Baffoe (@kwameamin) November 22, 2020
The park doesn't befits the name "Golden City Park"

— sah patrick (@PatrckSah) November 21, 2020
To think that we still play games in Berekum is disheartening. New FA same old ways! To top it off this game will be shown live for the world to see. Such an eyesore. Where is the club licensing committee and what is their mandate?

— Kotoko's 1st Son (@JoelHammond_) November 22, 2020
All we need is a good pitch, this is 2020 how do we explain this to the world that premier league games are played at the golden city park

— Kotoko's 1st Son (@JoelHammond_) November 22, 2020
But seriously, the pitches some of the ghana premier leagues team are playing on is too bad….. I just saw, the berekum golden city park….. such pitches make viewing on t.v hard….

— kissi michael mawulii (@KMawulii) November 22, 2020
Below is the full statement from Berekum Chelsea: