A football match in Bulgaria had to be abandoned after the referee was attacked by some players and fans, forcing him to flee.
One player was so incensed by the referee's decision to award a free-kick to the opposition that he started shouting at the official and shoving him in the chest.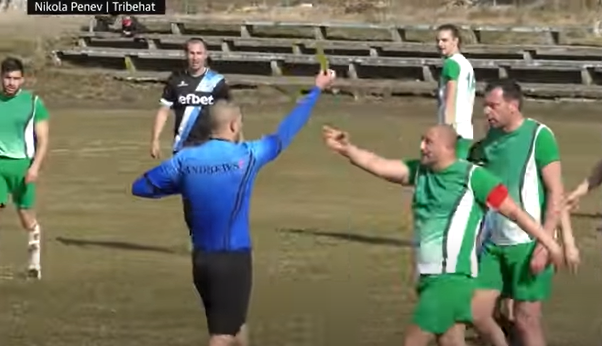 The referee then brandished a yellow card in his face, prompting the player's captain to attempt to slap the card out of the ref's hand.
The offending footballer used this distraction as an opportunity to aim a slap at the referee who just about dodged it before retreating in the realisation that he might be in danger.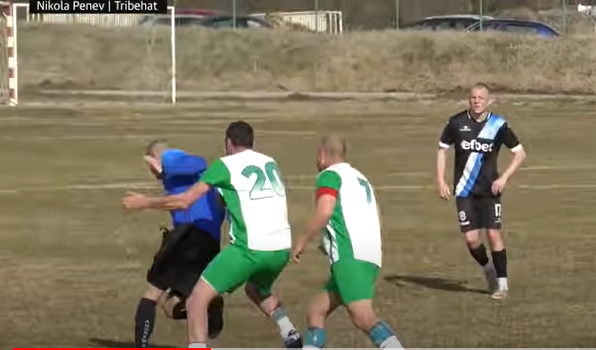 After initially jogging off the pitch while still being pursued and blowing the final whistle, he then broke into a sprint when a ball was kicked at him and when other people watching the match got involved.
Take a look at the incident below:
Football violence remains a big problem across the world, with officials targeted by fans and players when results don't go their way.
Recently, Ghanaian Division One club, Wamanafo Mighty Royals and two of its officials were charged after some referees were assaulted by fans of the home team after a scoreless draw with Bofoakwa Tano FC.
Just look at this nonsense. This almost looks like they are going to lynch him. All because of what?? Football is not a life and death situation. Why can't people understand that? Does beating the referee give you 3 points?? pic.twitter.com/2LSORL3X8E

— Fentuo Tahiru Fentuo (@Fentuo_) March 28, 2021