Arsenal starlet Bukayo Saka has had a great 2021.
Having turned out impressive performances for a subpar Gunners side last season, Saka was called into Gareth Southgate's 26-man squad for the Euros.
Saka was not expected to feature much at the tournament, being one of the younger members of the squad, but a starring role in the Three Lions' win against the Czech Republic in their final group game has sparked debates over whether he should start their next match.
While the various teams prepare for the Round of 16, some of their players are using the downtime to engage in some extra-curricular activities.
Some members of the English squad, including Saka and defender, Harry Maguire, tried their hands at golf.
However, given his rotten display on the golf simulator, Saka should be relieved he's so good at football.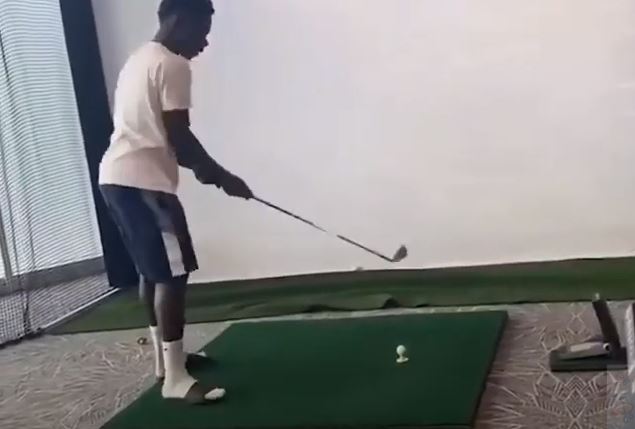 A video posted by Maguire showed Saka struggling to hit the stationary ball; it actually took him three tries and the third was so tentatively hit that it probably barely moved on-screen.
Take a look at the video below
Looks like Morata…

— Marcin (@luzmarcin) June 25, 2021
😂😂😂 how can he be so good at one sport and so bad at another

— Brynmor Henry Jones-Walters IV (@BrynmoW) June 25, 2021
Bale could teach him

— 𝐄𝐦𝐢𝐥𝐢𝐨 🇳🇱🇮🇹🧡🦁 (@LondonRossoneri) June 25, 2021
This is really bad 😂😂😂

— Carlton Cole (@CarltonCole1) June 25, 2021