President of the Ghana Sports Writers Association of Ghana, Kwabena Yeboah, has urged the Ghana Football Association to take Asamoah Gyan to the 2021 Africa Cup of Nations tournament in Cameroon next year.
Gyan, 38, has recently dismissed reports that he has retired from the national team and said he was not ruling out going to his 8th successive Africa Cup of Nations tournament next year.
And now, veteran broadcaster, Yeboah, believes Gyan should be part of the Black Stars team for the competition, even if he would not be given playing time.
"I would want to urge to FA to make Asamoah Gyan a part of Ghana's team for the Cup of Nations. If not to play he has a wealth of experience and has a lot of inspiration to give to the players. His presence alone can serve as great inspiration for the players so I want the FA to make him a part of team Ghana," he said on Joy FM.

"His expression of desire to play again for Ghana shows his level of passion and commitment to the national cause. I guess it's the reason he gets maligned castigated and lampooned for the least he does."

"Considering that he is Ghana's all-time top scorer and highest scoring African at the FIFA World Cup tells us that it is no easy achievement."

"As to whether he is ready to don the national jersey again is another conversation altogether," the SWAG. President added.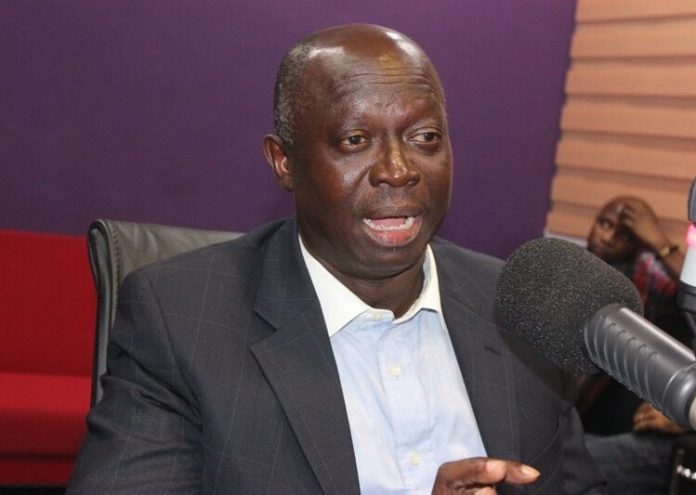 The former Sunderland has represented Ghana at seven Afcons and he is the country's leading goal scorer with 1 goals in 109 international games.
He was replaced as captain of the Black Stars in the lead up to the 2019 Africa Cup of Nations which forced him to quit the team before making a u-turn following the interference of President Akufo-Addo.
Yeboah said: "We do know that at the last Nation's Cup in Egypt, the then coach of the side Kwesi Appiah brought him on as a substitute in one or two games and we saw what impact he made"

"And whether he makes it to Cameroon or not, he should know that the people reserve a place of pride for what he has done for the nation. But as it is always said a prophet is not honoured in his own home."

"Even if there are one or two negative comments along the way, he should know that Ghanaians love and admire him for what he has done. Gyan has paid his dues to this country and we must respect him for that. We doff our hats to him and others for serving this nation diligently and consistently. What he has done for this country and will forever respect him for what he has done."