Former Chelsea defender Kurt Zouma proved to be a beast in the air last season as they finished fourth, reached the FA Cup final and won the Champions League.
The Frenchman is taking his aerial talents across London to West Ham after a €35.00m move from Stamford Bridge over the weekend on a four-year contract.
He might not constantly show it but Zouma has proven before that he can turn it up on the ground as well.
If only he could finish too.
With Chelsea 3-1 down against Ajax in the Champions League back in 2019, Stamford Bridge needed a hero, and up stepped Zouma.
The Frenchman channelled his inner Ronaldinho as he picked the ball and dribbled past about four Ajax players and beat another with what felt like 10-second stepovers.
After those five-star FIFA moves, his final finish left a lot to be desired – think Ahmed Barusso for the Black Stars against Cameroon in 2008, only somehow worse.
His finish got his teammates on and off the pitch, fans and some opposition players howling with laughter.
Even his manager at the time, Frank Lampard, couldn't resist chuckling.
This miss didn't cost the Blues who ended up drawing the match 4-4.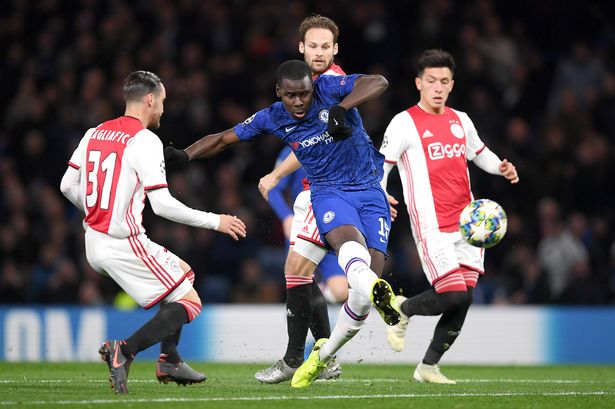 The video itself generated some pretty hilarious reactions.
One fan commented: "He ran 50 yards to clear the ball" while another said "He made sure to dribble the ball as far away from his team's goal before clearing it. What a dedicated defender"
Take a look at the video below