Having been humbled earlier in the day by Accra Hearts of Oak, Asante Kotoko fired savagely back at their biggest rivals.
Kotoko were clearly among those keenly observing the Phobians' launch of their new kits for the 2021/22 season at the World Trade Centre in Accra.
After catching a glimpse of Hearts rainbow-coloured home jersey, Kotoko's Twitter page went to work, posting a clip with the caption "Tie and dye," another not-so-subtle dig at the team that beat them to the league title earlier this year.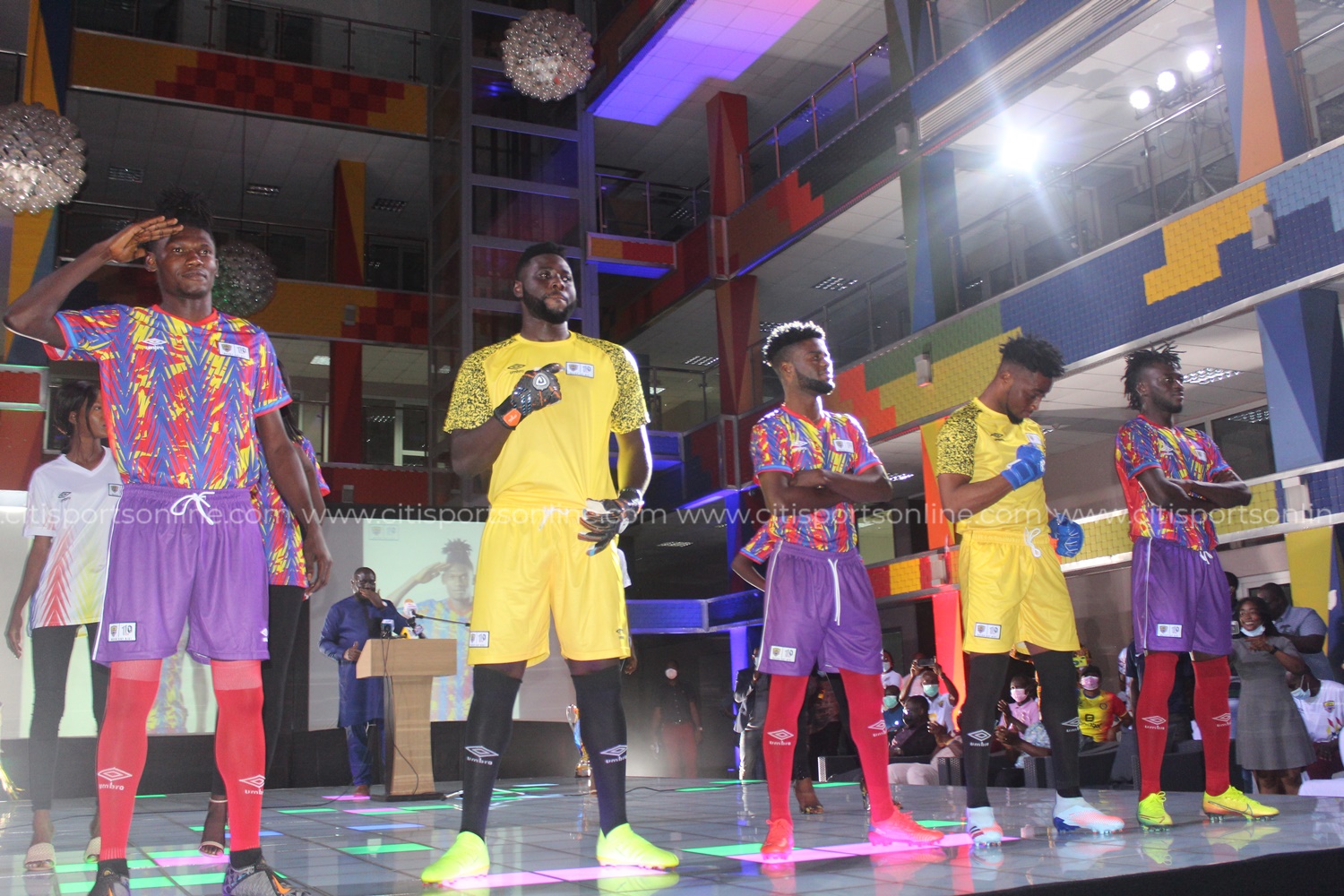 The tweet was clearly in response to a video posted by Hearts' Twitter account on Thursday morning which went viral.
The clip begins with a red cloth which is sliced up by a disembodied hand and attached to the end of a pole for a makeshift mop.
The video was posted with the caption "Properly crafted, very clean, we are ready!"
Kotoko didn't seem too pleased with Hearts' new threads for the new season which is already gearing up to be as competitive as the last.
Tie and dye

DJ……. pic.twitter.com/1wObdN0kjz

— Asante Kotoko SC (@AsanteKotoko_SC) September 16, 2021
Hearts of Oak fans, obviously, didn't take this dig lightly while Kotoko fans relished in their team's social media exploits.
KANTAMANTO UMBRO… Tie n dye business is dead, hearts trying to revive it..nice try

— SIAFO), NEGATIVITY NKOA (@DJGunshot1) September 16, 2021
Phobia🙌🙌😀😀 pic.twitter.com/mAdzy1r4fE

— Yesupapa (@BaffourJoseph2) September 16, 2021
You can never make a nice Jersey like this 😏 pic.twitter.com/T1UGGS462Q

— Don (@Opresii) September 16, 2021
Club of the century paa nni🤣🤣 pic.twitter.com/RCA6lwjCoZ

— RANDY QWABENA CHOKHO(Choco) (@RandyChokho9) September 16, 2021