Professional golfers have a chance to win GHS100,000 in prize money when they compete in the Accra Open later this month.
The tournament begins on Wednesday, November 17 and runs for five days until Sunday, November 21, 2021.
Pro golfers in the country were encouraged at the launch on Wednesday night to register for event, which is also open to golfers from outside the country.
Registration for the event is set to end on the 10th of November.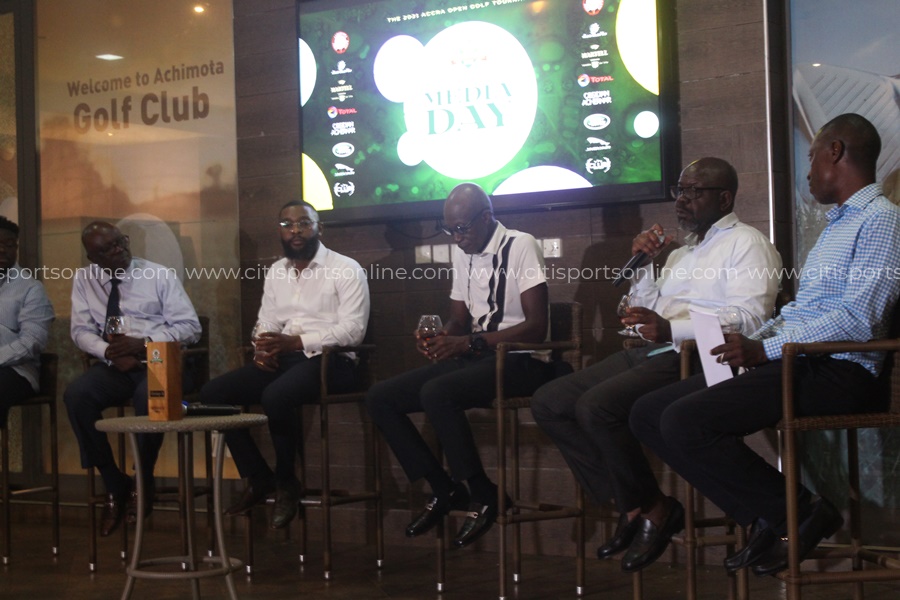 This is the 85th year since the competition's creation and although it's meant to be an annual one, lack of sponsorship and breaks enforced by unforeseen events such as the coronavirus pandemic have unfortunately led to some longer-than-intended gaps in between events.
"We've all felt like we've been locked up and we're coming out and we just want to see the world. This event is going to allow us to do that. We're all excited," the captain of the Achimota Golf club, Kwasi Amoafo-Yeboah said.
Unlike previous years, there will be a live scoreboard to ensure that the scores can be monitored in real-time for both professionals and amateurs.
Caddies will also not be allowed to move without their playing partners with offenders disqualified.
"We need to rejuvenate this event by organising something spectacular," Renee Kwame Gameli, the Chairman of the Organising Committee said at Wednesday's launch.
He also announced the GHS100,000 prize money for this year's event, adding that the amount could go up once more sponsors come on board.
"This should motivate our golfers. I believe that with this announcement, many more international [golfers] will show up," Mr. Gameli added.
This year's Accra Open is sponsored by Martell, Labadi Beach Hotel, Jaguar, Landrover, Obsidian Archernar and Total Ghana.
A representative from Club 19 said that they came up with the idea of Club 19 given "the prominence of the Achimota Golf Club and the Accra Open, it would be great to tie in an experience to sell golf out there."
He described Club 19 as a "fun after-party experience that people enjoy while the Accra Open is ongoing."  
The representative from cognac company, Martell expressed his excitement for the Accra Open and promised the participants "some great deals and discounts."
The other major sponsors for the event, Obsidian Archernar, Range Rover and Labadi Beach Hotel also expressed their pride at being part of such a monumental event on the golfing calender in Ghana.
Click here for more information on the Accra Open.