The referee who officiated the Ghana Premier League match between Kumasi Asante Kotoko and rivals King Faisal has been banned for four matchdays for an erroneous offside call.
Julian Nunoo and his assistant in that game, Roland Addy, were each handed four-game bans after the Ghana Football Association Match Review Panel finished its assessment of the game.
The panel found that the assistant referee's problematic positioning early in the game resulted in him incorrectly flagging a Kotoko forward offside.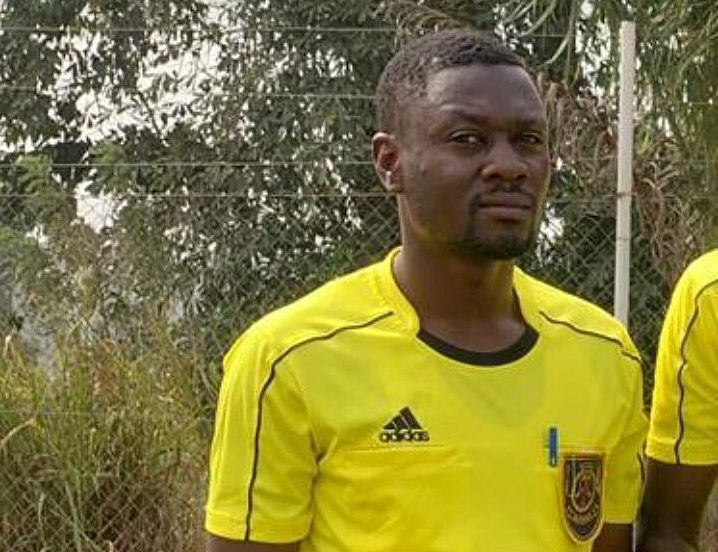 Referee Julian Nunoo also upheld his assistant's call and blew his whistle for offside which incensed the Kotoko players.
"Per the video watched the Panel observed that Asante Kotoko player No. 9 who was flagged offside was really not in an offside position at the time of the kick of the ball. The Assistant 2 Referee, Roland Addy's positioning was problematic which made him take a wrong decision in ruling the player offside. Both the referee and the assistant erred in the 11th-minute decision," the statement from the GFA said.
"The Referee Julian Nunoo is therefore given a four (4) match day ban effective the date of communication for the clear error committed in the 11th minute of the game. Assistant 2 (Referee Roland Addy) is also suspended for four (4) match days effective on the date of communication."
Another contentious decision during the game led to a confrontation between Kotoko fans and staff of broadcaster, StarTimes.
Kotoko fans accused the broadcaster of influencing a decision by the referee in their match against King Faisal.
Incensed by an overturned penalty, Porcupine Warriors fans took out their frustration on the StarTimes crew.
The GFA ruled that the referee took the right decision by overturning the penalty.
"The 37th-minute reversal of a penalty that was taken against King Faisal and in favour of Asante Kotoko was a very vital decision because even if the player handled the ball, the ball came from his own teammate and therefore the defender cannot be penalized for handball. The referee took the right decision in this respect," he said.
King Faisal beat Kotoko 1-0 in that game.