Ghana will take on Comoros in their final game of the group stage. Ghana have been disappointing managing only 1 point against Morocco and Gabon and are staring down the barrel of their first group stage exit since 2006.
The Ghanaians have never lost to the Comoros. In their previous two meetings in 2018 World Cup qualifications the Ghanaians escaped with a 0-0 draw after a controversially disallowed goal by the hosts. In the return fixture the Black Stars secured a 2-1 win. This means this will be their first meeting at the AFCON.
Ghana and Comoros have both failed to keep clean sheets in their two previous games. Comoros have conceded 3 goals to Ghana's 2. Ghana has managed 1 goal whilst Comoros have still not registered a goal in this year's edition.
Looking deeper Ghana and Comoros have a similar xG. The Comoros slightly edge it with 0.6 to 0.56. They also have a better average possession than Ghana with 52.1% to 45.3%. The main issue with Ghana's attack is their inability to create shots inside the box. Ghana have only managed 3 shots in the box in two games. Comoros who were expected to be the whipping boys of the group have managed 5, almost double what the Black Stars have managed.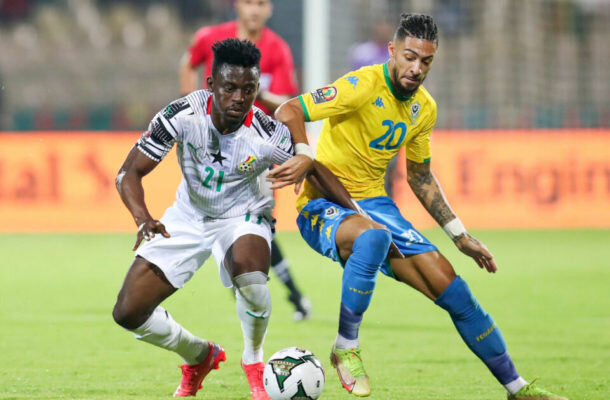 Where the Black Stars hold the advantage is in defence where they have conceded an xG of 1.85. Their opponents have conceded 4.16 with a incredible 3.94 coming against Morocco. Even though both teams have conceded a similar amount of shots in the box, 14 and 16, the disparity in xG hints at the Comoros possessing a very disorganized defence which gives up easy chances.
Based on the above information, this might be Ghana's breakout match in an attack sense. A team that gives up high quality chances might mean that the faulty attack of the Ghanaians can finally roar to life and get a much-needed win.
On the probability side, our friends at AfroStat have calculated Ghana's chances of winning at 61.1% with an expected score of 1.3. The Comoros win is a paltry 9.9% with an expected score of 0.3 showing they are unlikely to carry any serious threat.
#AFCON2021 AfroStat Match Probabilities

Group C: Matchday 3

🇬🇭 Ghana vs 🇰🇲 Comoros
🇬🇦 Gabon vs 🇲🇦 Morocco#CAN2021 #AfroStatAfcon #TeamMorocco #TeamGhana #TeamComoros #TeamGabon pic.twitter.com/yDZ6V8wCG9

— AfroStat (@_AfroStat) January 18, 2022