Ghana is on the hunt for a new Black Stars coach, the 5th in the last five years. Since Avram Grant left in late 2017, Ghana has gone back for two of their former coaches in Kwesi Appiah and Milovan Rajevac, while former captain CK Akonnor has also been given a bite at the explosive bullet that's become the Black Stars job.
If Appiah's return was a reluctant decision from the Ghana Football Association led by Kwesi Nyantakyi, Rajevac's comeback was certainly an eager one; one motivated by nostalgia of a golden stint from 11 years prior. The current GFA boss, Kurt Okraku claimed the Serbian's hiring was a departure from the era of "trial and error", an apparent dig at Milo's predecessor Akonnor.
He could not have been more wrong. Rajevac supervised the country's worst Africa Cup of Nations campaign in history when he failed to progress out of a group with Morocco, Gabon and Comoros, finishing bottom with just a solitary point and no win.
Beyond the poor results, the football itself was ponderous and insipid at times, almost exactly like a "trial and error" approach. Eggs on Okraku's face (ouch).
The Serbian ultimately paid the price and was ousted and now a new manager must be installed, and quickly too, as a date with West African rivals Nigeria awaits in March 2022 for a place at the FIFA World Cup in Qatar later this year.
Ordinarily, the Black Stars job attracts interest from several coaches around the world and a painstaking recruitment process is followed through in appointing the new boss.
But these are not normal times and already, we have an idea of a shortlist of candidates.
Rajevac's assistant and Borussia Dortmund assistant coach, Otto Addo, and former Brighton and Hove Albion boss Chris Hughton, are leading the pack, with the GFA apparently favoring the former and government (who pays the coach's salary) favoring the latter.
The approach to finding the next Black Stars coach is less than ideal; one likely to create difficult working conditions for whoever gets the job.
Ghana football is at a crossroads and thoughtful and collective decisions are required on many fronts to restore this country's football to its glory days. Crucially though, no matter what, the next Black Stars coach's appointment must not go wrong.
And for a country whose football is in desperate need of a rebuild, Hughton is just about the right man for the job and hiring the 63-year-old is a no-brainer.
The Experienced One
At age 63, Hughton has been manager for nearly half his life, starting out at Tottenham Hotspur in 1993 as U-23s coach. Since then, the Essex-born, former Republic of Ireland star has grown in leaps and bounds, with his biggest achievements coming when he led Newcastle United and Brighton and Hove Albion to promotion to the English Premier League.
The achievements may sound the same but the conditions for success were definitely different and required he showed different attributes. He took over Newcastle at a tumultuous time when owner Mike Ashley had put the club up for sale. He did not only steady the ship; he sailed it to the promised land.
At both clubs, Hughton sought promotion, which he delivered, but at his last job at Nottingham Forest, he delivered safety when the club needed a manager to help them survive relegation.
Hughton has managed top talents in his time too, with Andy Caroll, Hartem Ben Arfa, and Joey Barton all passing through his hands.
The divergent experiences and skill set make him a perfect fit to manage the Black Stars. He can deliver success when the team needs it, and steer it out of trouble when necessary.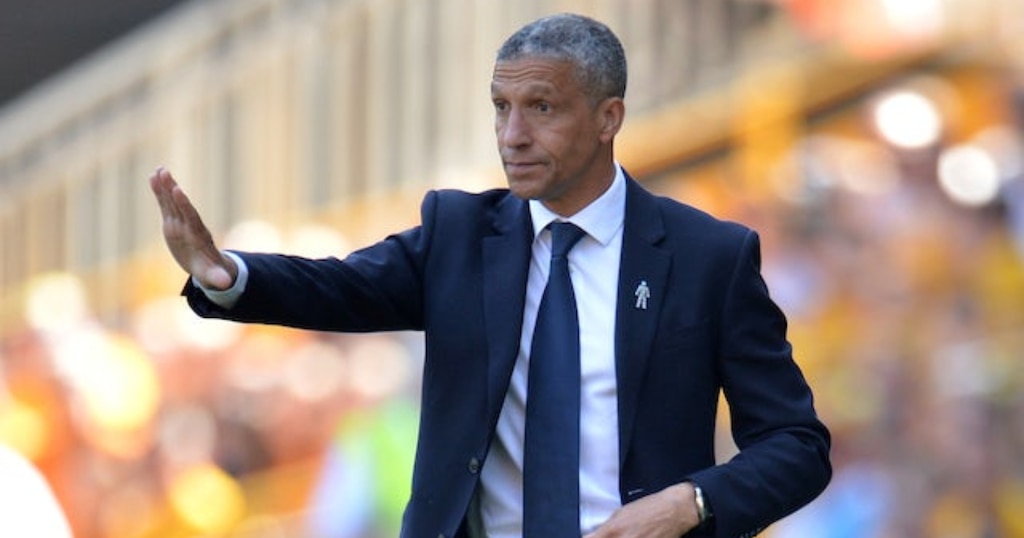 The Rebuilder 
One of Hughton's biggest attributes is patience to rebuild. The Black Stars at the moment, with the array of talent at their disposal, need a rebuild and Hughton can deliver it.
For a long time it was prescribed that Newcastle needed a big personality to absorb the inevitable tremors that came with managing a club constructed on football's equivalent of the San Andreas fault.
Instead, they found peace with an ego-less man whose values set him apart from anything the club had been used to. And he delivered them success.
When Brighton needed a manager to breathe life into repeatedly failing promotion bids, they called on Hughton.
When he took over in January 2015, the Seagulls were 21st in the Championship, one place above the relegation zone and their manager Sami Hyypia, had left following a run of only one win in 18 league games.
Hughton patiently built a squad and instigated an outstanding turnaround in the fortunes of the club, transforming them from relegation dog-fighters in the championship to Premier League promotion in just two years. 
The Uncontrollable One
The Black Stars job has been plagued with allegations of FA officials influencing squad selection. This phenomenon is occasioned by the perception that the last two Black Stars coaches were malleable to manipulation by GFA officials.
For an elite coach like Hughton, who is fully aware that results directly have a consequence of the talent pool available to you, he will not kowtow to the whims and caprices of football officials looking for favours.
He would know that the only way to succeed is to assemble your best players at all times.
With Hughton, we can finally have an end to all of the debate about whether or not some players are only in the national team because of which agency they belong to.
Hughton needs Ghana too
The Black Stars may be coming off their worst performance in AFCON history and their managerial attrition may be at an all time high, but the Ghana national team job remains one of the most attractive on the continent.
Most of its attraction lies in its potential; continually boasting an array of talented footballers playing at the highest levels across Europe. On top of that, Ghana has built an enormous pedigree over its last three World Cup appearances.
At 63, Hughton is at the age when most managers take up national team jobs and he knows the Ghana job will enhance his reputation if he succeeds.
Consequently, he needs the success as much as the country does. It will be his first national team job and he cannot afford to fail.
The Attractive One
Yes, Hughton is a good looking man, but that is not what I mean here.
He was seen in a meeting with Callum Hudson-Odoi's father at the Labadi Beach Hotel on Sunday in an apparent move to test the Chelsea star's availability to play for Ghana.
This is one of the advantages of hiring Hughton; a manager with connections to Ghanaian players abroad and can attract them to play for the country.
The Black Stars has faced an unprecedented number of rejections from eligible Ghanaian players, with many reportedly feeling apathetic towards representing Ghana.
Club Brugge's Kamal Sowah and Southampton's Mohammed Salisu have publicly turned down call ups while Odoi and Brighton's Tariq Lamptey have been reluctant to switch nationalities after representing England at youth level.
The GFA has never really had system in place to convince these boys and Hughton might help with that. With his experience in the Premier League, he understands the mentality of these players, who themselves might feel a bit more comfortable coming to play for a manager like him.
And yes, we do need every talent available and qualified to play for Ghana; even if they aren't Lionsl Messi or Cristiano Ronaldo.
Conclusion
Ultimately, succeeding as the Black Stars coach requires much more than just coaching abilities. One has to navigate a labyrinth of cultural and political nuances to find success.
He knows the world outside of football; an experience he garnered working a four-year apprenticeship in Lift and Escalator Servicing. Hughton is a survivor; principled but also pragmatic, the man who was always still standing when Tottenham guillotined managers in the 1990s. At Spurs, he served under 11 different managers in 14 years, eventually leaving when Martin Jol was fired in 2007.
So he has demonstrated an ability to survive torrid times. He will survive the Ghana job's politics.
There is not one of the candidates currently being pursued that has either the experience or the pedigree that Hughton comes with and if I were the GFA, I would hire him without thinking twice.
But will they?