It has been a busy weekend and midweek in the English Premier League, as teams settle their outstanding games, and the table takes its final form. In this week's edition, we will look at some of the games from the weekend and midweek. Starting from Bruno Guimarães' goal against Leicester and concluding with Bukayo Saka's late penalty.
The incident: Bruno Guimarães kicks the ball from between Kasper Schmeichel's legs to score Newcastle's opener
This incident is similar to one earlier in the season involving the same keeper but in that case, it was Jacob Ramsey who thought he had scored. The difference here is that the keeper has the ball between his feet which is not a protected zone as per law 12 section 2. Therefore, Bruno Guimarães' endeavour to challenge for the ball was justly rewarded with a goal.
The incident: Thomas Soucek scores a goal with his shoulder to equalize for West Ham against Burnley
This goal could have big implications for Burnley's Premier League future as it cost them two important points. It once again raises the question of where a handball starts and where it ends. It also highlights the inconsistency between leagues as Vinicius Junior had a goal disallowed for controlling the ball with the same part of his arm.
However, considering Craig Dawson had a goal given in the same manner a few weeks ago it was great to see the consistency we crave from our officials.
The incident: Saka and César Azpilicueta are involved in a grappling match, Arsenal are awarded a penalty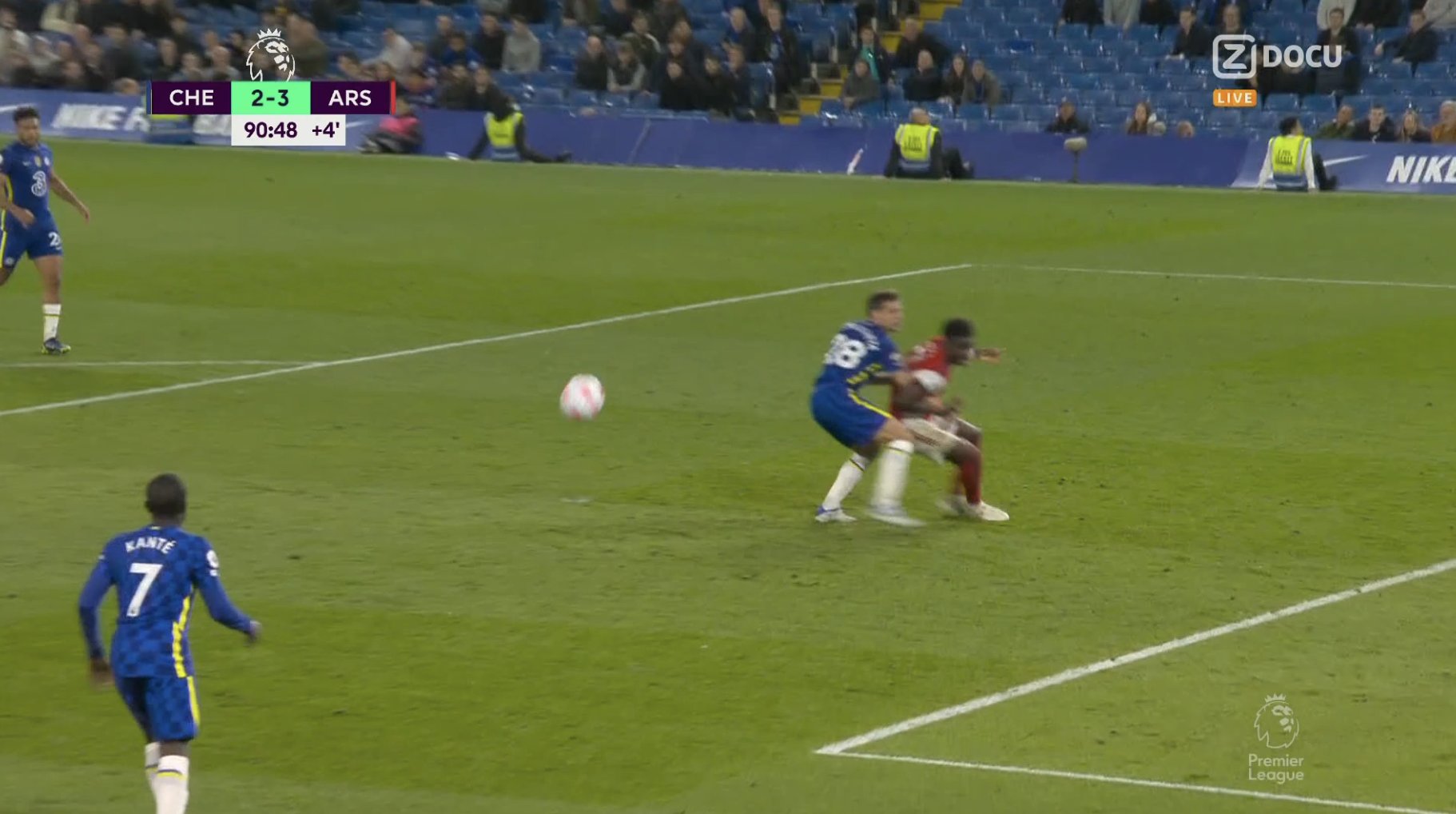 My view was this was not a penalty. Both players are grabbing and pushing each so a foul should have been given. However, I see this as one of those incidents that VAR would not intervene because both parties are at fault. It is important to remember that VAR tries to intervene as little as possible, so it is for game-changing decisions and clear and obvious errors.
With both players pushing each other, there is no clear and obvious decision for the referee to take, therefore, there was no way to correct what on the surface seems like a mistake. The easiest solution is for players to avoid grabbing and pulling opponents in their own penalty areas lest the referee penalizes them. However, there needs to be a more consistent approach to pushing and pulling in the box.