Staunch Hearts of Oak fan and Chief Executive Officer of the National Petroleum Authority, Dr. Mustapha Abdul-Hamid, on Tuesday, hosted muslim players of the club to an evening of food and merrymaking.
The dinner was organised on the occasion of the Eid-ul Fitr celebrations, which mark the end of the holy month of Ramadan.
The muslim players were led by the Phobian's captain, Fatawu Mohammed, with the likes of Larry Sumaila, Patrick Razak, Ibrahim Salifu, Daniel Afriyie Barnieh, Seidu Suraj and Salim Adams all in attendance.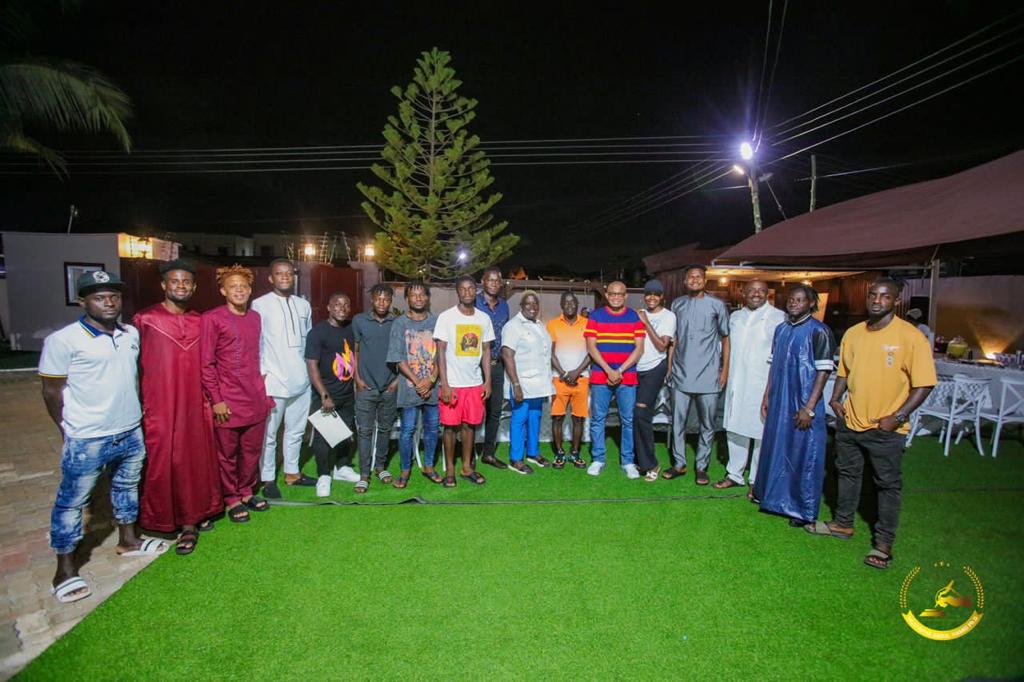 Dr. Abdul-Hamid said his motivation for the dinner was to show appreciation to the players' commitment to the club despite the challenges that came with fasting and playing football at the same time.
"It's not easy to be fasting and playing football at the same time, and these brothers sacrificed a lot to still be serving the club during the Ramadan, and for that, we needed to show appreciation," he said.
Since the start of Ramadan on April 2, 2022, the defending champions have picked up 10 points from the available 15, with three wins, one defeat and one draw.
That run has now propelled them to 3rd on the league log, 12 points behind leaders Asante Kotoko, with 7 games to the end of the season.
That last win came on Sunday, a 3-1 victory against Dreams FC with both Afriyie Barnieh and Seidu Suraj getting on the scoresheet, despite playing the game while fasting.
Their next game is at Bechem United on Saturday 7th May, 2022.