The wait is over, the English Premier League is back. We have new names, new faces and even some new referees with Mike Dean and Jon Moss retiring at the end of last season. That aside football is not without its controversy and the Citi Sports VAR corner will be here with you every week to break down the most contentious decisions of the last game week.
This year there have been no important changes to the game's laws. The International Football Association Board (IFAB) has tweaked the wording of certain rules to make them less vague and easier to understand. Aside from that procedurally it is the same laws we used last year that will inform our analysis.
The Incident: Aleksandar Mitrović dribbles Virgil van Dijk, the defender attempts to tackle and misses the ball. A penalty is given.
In this scenario, I felt that the penalty was soft. However, there was contact albeit slight and once the penalty was given there was no way VAR was going to overturn it because there was no clear and obvious error. Van Dijk completely missing the ball made it a very easy decision for the referee.
The incident: Wolves keeper José Sá attempts to punch the ball and misses, catching the player instead, no penalty is given.
This was an appalling decision in my opinion. The only conceivable reason a penalty was not given was that it was the keeper attempting to claim an aerial ball. If the ball had been on the ground the penalty would have been given making the decision even stranger. Leeds won in the end so are unlikely to feel too aggrieved but Wolves who gave away a league-high 10 penalties are lucky not to have given away another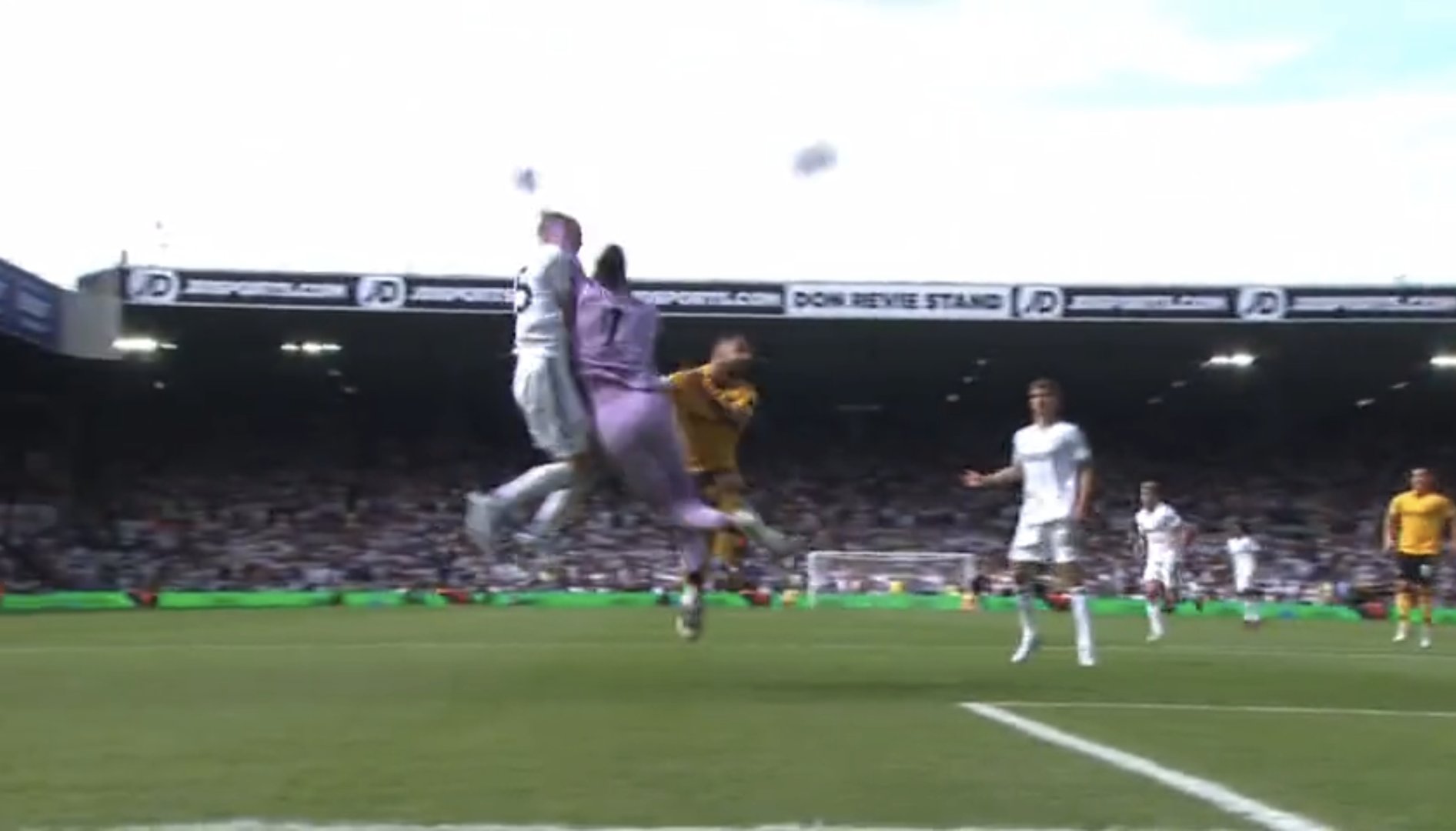 The incident: Manchester United defender Lisandro Martinez barges into the back of Danny Welbeck, and a penalty is not given.
This was another strange decision because Martinez makes no attempt to play the ball. He clearly fouls Welbeck but somehow the defender avoids punishment. What may have saved him was Welbeck attempted to shield the ball before he was knocked over but Martinez's lack of interest in the ball makes me feel like that should have been a penalty to Brighton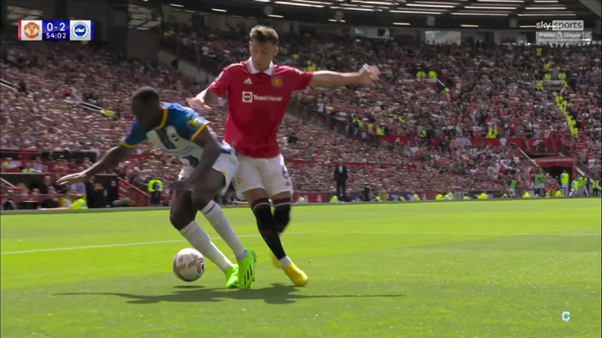 The incident: Scott McTominay loses control of the ball and in trying to recover it plants his studs in Moisés Caicedo's leg.
The Manchester United midfielder was very lucky not to receive a red card for that tackle. As per Law 12, his actions were at the very least reckless and careless if not dangerous and using excessive force. He was given the minimum acceptable punishment but I doubt a red card would have been overturned considering the fact he could have broken the Ecuadorian's leg