While boxing's Heavyweight Division looks sorted after Oleksandr Usyk's second win in a row over Anthony Joshua this past weekend, matters in the other divisions are quite the opposite.
Former Lightweight world champion, Teofimo Lopez, recently got back in the ring to claim a big knockout win over Pedro Campa after falling flat in his first title defence against George Kambosos last year.
Losing for the second time in a row would have dealt a massive blow to the career of one of Boxing's highest profile young talents. Lopez became an undisputed champion thanks to a shock win over Vasiliy Lomachenko but lost it all after falling to Kambosos.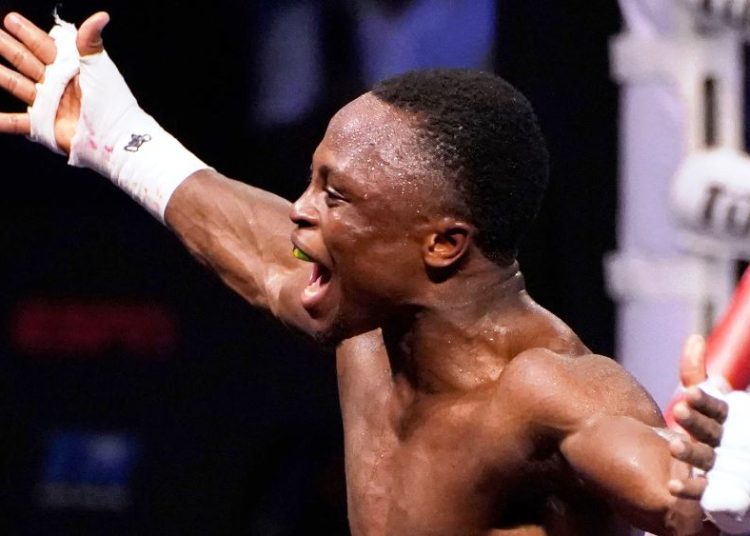 His latest win didn't come in the Lightweight Division but at 140 Pounds in the Junior Welterweight Division. Judging by the natural feel to his game at that weight and subsequent comments in the post-fight interview, the vaunted Lightweight Division's collection of talent is sure to be a man short. Like Lopez, Ghana's Isaac Dogboe has needed to win all four fights post-Emmanuel Navarrete to get back in contention for a second title shot.
Dogboe did acknowledge after getting a close win over Joet Gonzalez recently that he would like to fight for a title in his next bout.
A second bout this year is likely to come late in November or December and getting the title fight in the first place is a tricky prospect considering the possible array of fighters involved and the simple fact that this is BOXING.
A lot of varied schedules and plans for fighters across different stables who are aligned to different promoters and television networks make it very difficult to get the fights fans really want to see. In this spirit, fans of The Royal Storm shouldn't be surprised that his dream title fight in his still young career will come a bit later in 2023.
For starters, the close and entertaining win over Gonzalez could get a rematch made in an attempt to create "real" separation between the two junior featherweights.
Dogboe scored a split decision win over Gonzalez after taking several body shots thrown from close quarters in the final rounds of the fight.
One judge scored the bout 96-94 for Dogboe, another scored the bout 96-94 for Gonzalez while the third Judge scored the fight 96-94 in favour of Dogboe.
Had the bout been a boring and dull event, chances of a rematch would have been slim but an entertaining 10-rounder isn't hard to arrange even if the fighters are in different promotion stables. Dogboe is with Top Rank while Gonzalez is with Golden Boy Promotions and as long the money is right, another fight between the two to see out the year can't be ruled out.
Another factor that is likely to hold off a title bout till next year is the availability or otherwise of the title belt holders, Navarrete and Josh Warrington. Navarrete has two dominant wins over Dogboe and holds the WBO title while Warrington holds the IBF title belt.
Navarrete survived a top level performance from Eduardo Baez on Saturday, August 20 to score a knockout win in the sixth round via a well-timed body shot but the Mexican has extensive plans to vacate the title to take on Oscar Valdez.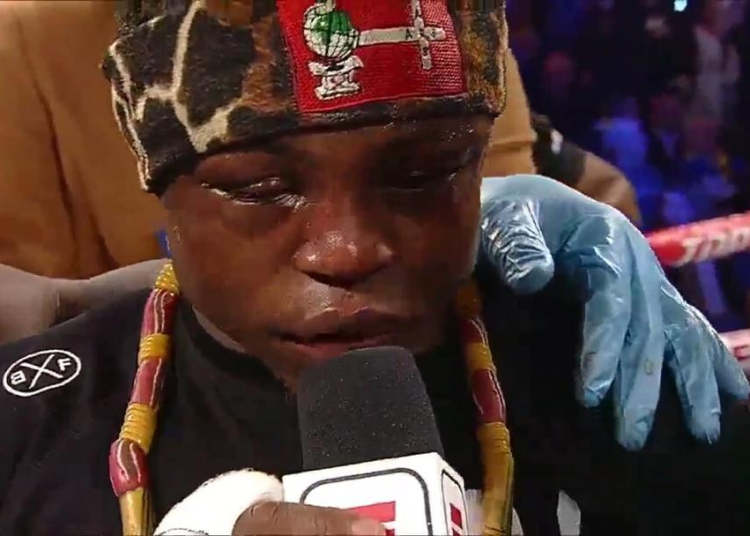 The vacant title would have Dogboe as a prime candidate if he had a dominant win over Gonzalez considering there is still doubt about Dogboe's title credentials looking back at how bad he looked against Navarrete. Despite winning all four bouts after back-to-back losses to Navarrete, Dogboe's defense still needs work. Bagging a win over Gonzalez in a rematch or another opponent puts him in the driver's seat to land that spot for the likely vacant title belt.
On the other hand, Warrington is looking to fight Leo Santa Cruz next after bagging a knockout win over veteran Spaniard Kiko Gonzalez in March.
Beyond avid boxing fans, casual fans are quite familiar with Santa Cruz thanks to the brutal knockout he suffered at the hands of Gervonta Davis that went viral in 2020.
Gary Russell Jr. is another option for Warrington even if the bout won't have much buzz as Russell lost his last bout against Mark Magsayo. On top of that, he is viewed as a boxer who rarely fights frequently to generate much interest for a possible title shot.
While he represents Ghana, Dogboe has a strong connection to British fans due to deep ties to the base and fighting fellow Brit, Warrington, is sure to sell out the venue. Though not at the level of an Anthony Joshua Heavyweight fight at the O2 even on the back of his second loss to Usyk and post-fight meltdown, having Warrington fight Dogboe gives the latter a great chance to land his first big money fight.
Dogboe's former Promoter Alex Ntiamoah Boakye in an interview, believes it is time for Dogboe to cash in on his career that is undergoing a fine rebuild and fighting Warrington in England will get him the financial windfall Boakye points to.
However, due to boxing's historically frustrating resistance to give fans the fights they want, Dogboe's close win over Joet Gonzalez and potentially the biggest pay day of his career to date, Isaac Dogboe is likely to get that second title shot in 2023.