Citi FM once again hosted the biggest sports roadshow in the country as Erik ten Hag's Manchester United overpowered Liverpool at Old Trafford on Monday night.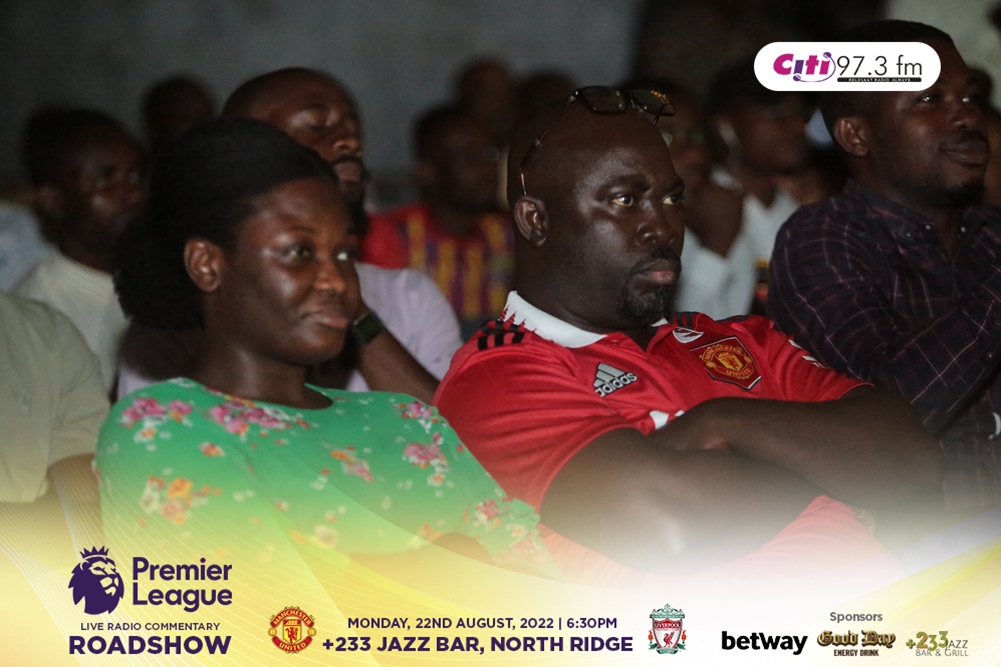 The stage was set – the fiercest rivals in the Premier League; Manchester United and Liverpool; who are separated by just a Premier League trophy.
The +233 Jazz Bar and Grill at North Ridge hosted Premier League enthusiasts with Liverpool and Manchester United fans alike sitting on a Monday night to enjoy what was an epic show from the Red Devils.
The game delivered, not for Liverpool fans but for the Manchester United faithful who thoroughly enjoyed their 2-1 win over Jürgen Klopp's men at Old Trafford.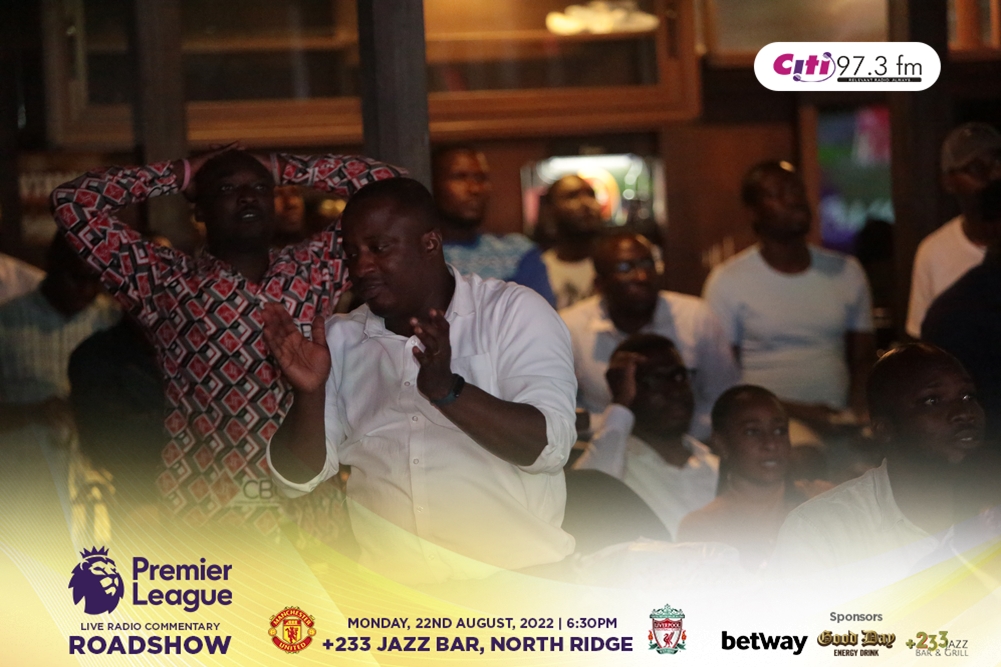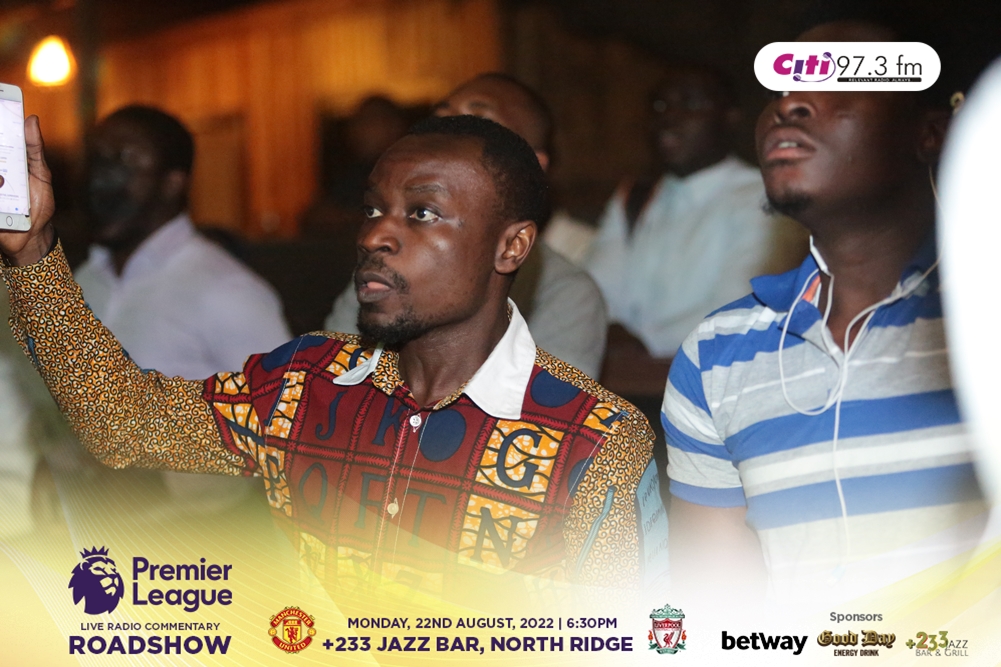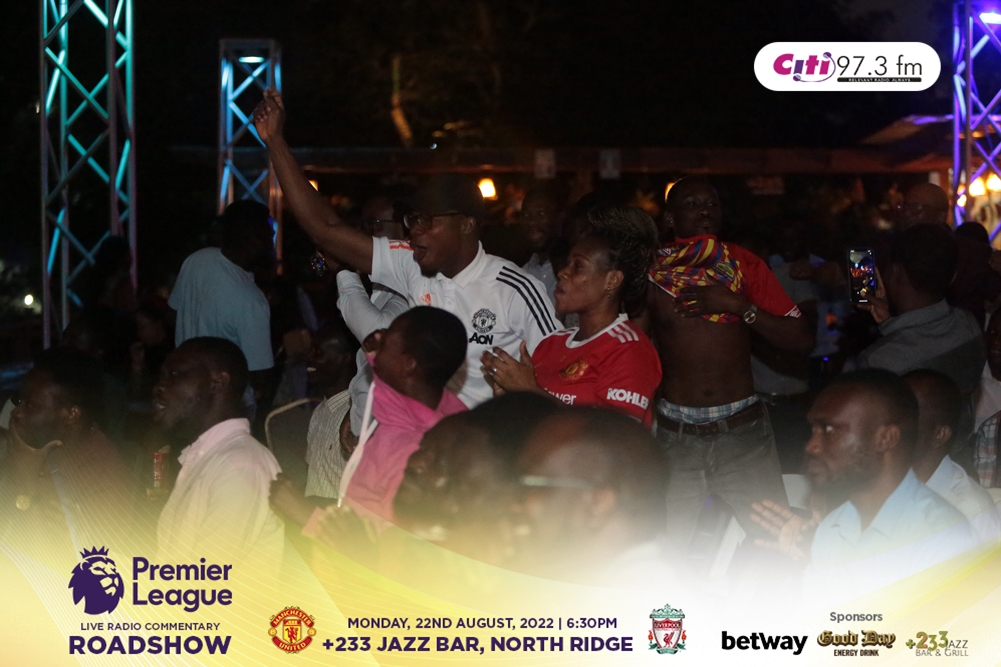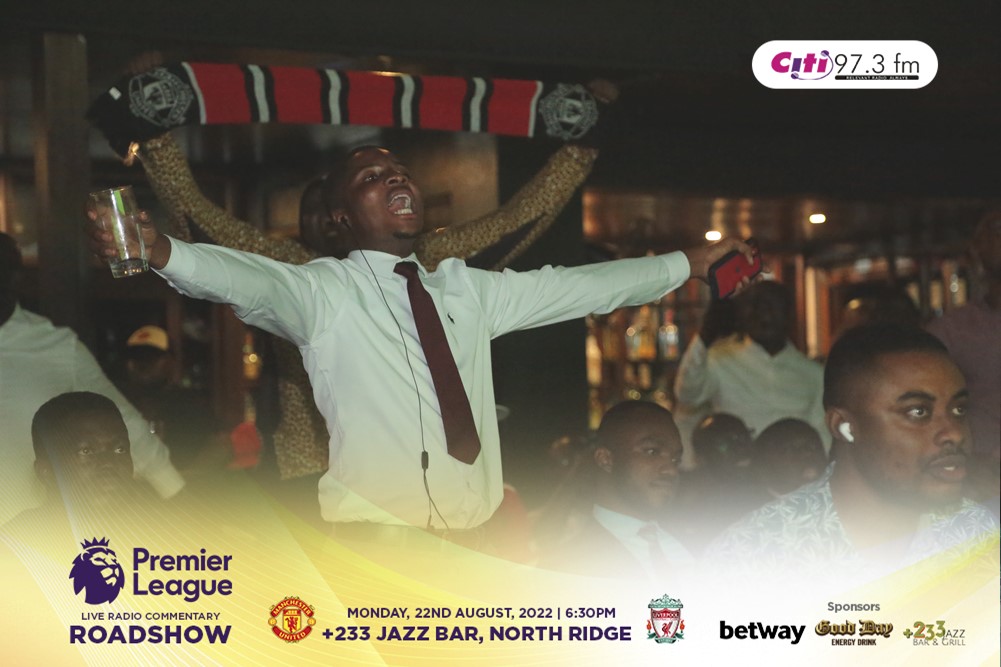 Just as Old Trafford was buzzing with chants and bants and shouts, from our small corner at North Ridge, the atmosphere was close to perfect as both fans engaged in banter, dancing and good analysis from the Citi Sports crew.
Interviews with the attendees by the Citi Sports team, led by Editor, Benjamin Nketsia, and Nathan Quao at the break were almost as animated as the match itself, with the different divides trying to out-banter each other.
The final whistle eventually came at the Old Trafford bringing an end to an amazing match but back at The +233 Jazz Bar and Grill at North Ridge, the love affair with Citi FM's very-much-missed Premier League Roadshow had been reignited with a lot more to follow throughout the season.
Watch out for where next the Citi Sports crew will be.
See more selected pictures here: