Local Organizing Committee (LOC) Chairman of the 2023 African Games Dr. Kwaku Ofosu-Asare has stated the upcoming multisport competition isn't a partisan project but a national one.
He said this in his address earlier today at the maiden National Fitness Day at the Accra Sports Stadium that had Ghana Vice President Dr. Mahamudu Bawumia, Youth and Sports Minister Mustapha Ussif, King Tackie Tsuru II present.
"We are getting ready to host the African Games and there a few doubting Thomases but I want to assure you that our President His Excellency Nana Addo Dankwa Akufo-Addo and his government are extremely committed to thisroject. It's a national project, it is not a partisan project…we are going to lift Accra to the highest level globally" he stated.
Ghana's capital Accra will host the 13th edition of the African Games in August next year with an indoor arena  under construction at Borteyman while the University of Ghana's main stadium is under renovation for the Games.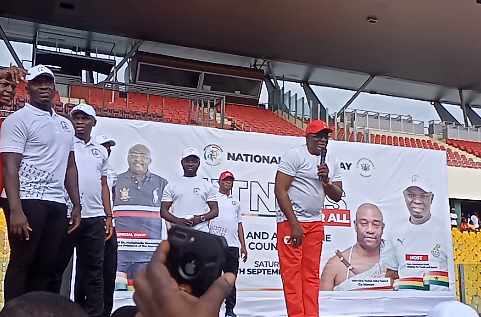 Dr. Ofosu-Asare last month stated $140 million had been agreed by Ghana's parliament to stage the African Games next year.