One of the main things that stood out amidst the raucous celebratory mood Manchester United fans were in after bagging a 3-1 win over Arsenal was Thomas Partey. New Boy Antony endeared himself to United supporters by grabbing a goal on his debut to get his side the game's lead and that is and has been the biggest takeaway from the game.
Since bagging that debut goal, Antony's play has been underwhelming against Real Sociedad and Sheriff Tiraspol in the Europa League. Winning a penalty was the only highlight moment the Brazilian had against Ghana fullback Patrick Kpozo in Moldova.
On his debut however, Antony went on to show enough promise he would play his way to match the $100 million transfer fee from Ajax. Ghanaian midfielder Thomas Partey didn't play any part in the loss as he nurses a tight right thigh injury but his name trended on social media.
A section of Arsenal fans lamented his absence and the effect it had on the outcome of the game and a five game winning streak with Partey at the heart of the streak is prime evidence of his importance. Another significant section of fans however was less emotionally subtle towards Partey's latest bout with injury.
They bashed him over his inability to stay healthy for long stretches over a football season and threw Head Coach Mikel Arteta and Technical Director Edu into the mix by blaming them for failing to sign a replacement.
Perhaps Edu and Team Director Josh Kroenke believed Arsenal had spent quite a lot in the transfer window already to fork out extra cash for an unsettled but quality midfielder like Youri Tielemans or Douglas Luis. It could be management and perhaps some members of the technical team were confident youngster Sambi Lokonga would step up to the challenge and get the job done prompting them not to commit more resources to get the above mentioned more established pair.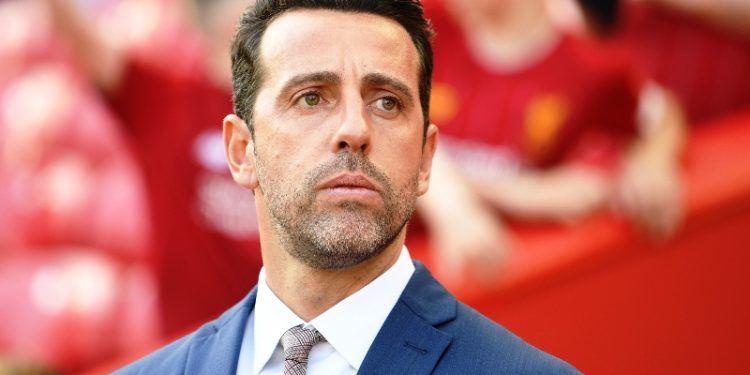 In the loss to Man United, Lokonga was bright as his talent would always get him to be at the very least but he largely struggled in the fine details that dictated the game's result. Lokonga was slow to close down Christian Eriksen and prevent the Dane from splitting the Arsenal side open to launch an attack that United finished off to score the game's opener. The young Belgian also lost the ball that United directly scored from via another quick transitional play before getting subbed off in the 74th minute.
Chances are high, Thomas Partey's presence in the game would have changed the outcome for Arsenal but here is the kicker; he wasn't there and looking at his injury riddled run at Arsenal so far, what do the Gunners have lined up to fix his absence problems. After breaking through the Atletico Madrid starting unit, Partey played 33, 32 and 35 out of 38 games respectively in three La Liga seasons in a row while playing extensive minutes in other competitions.
At Arsenal, he has played 24 games apiece in two Premier League seasons though it should be noted he missed out on a handful of games in his first season as he engineered his Spanish exit. For a man of his stature, availability for team selection is essential and that is a challenge Partey has yet to surmount.
Fans frustration with Partey is understandable especially in an age where science and technology improvement has elevated the performance of top athletes, extended athletes careers and aided athletes withstand hits and knocks that would ordinarily lead to absences such as the one Partey is dealing with. His inability to stay fit and perform at his best for 10 straight games is a reason he was flagged as one of the players under the most pressure to excel heading into this season.
It is for these reasons, Arsenal would get forced to sign another established midfielder as early as the January transfer window or wait for Luiz and Tielemans to become free agents and move in to scoop them up or get someone completely new in the main transfer window once the league season closes. A handful of disturbing events reportedly surrounding Partey's behaviour in the offseason means there is some extra incentive to move on from the Ghanaian.
Lokonga at this point, looks like a prime candidate to get loaned out as many young Arsenal players in recent years have gone through. William Saliba, Nuno Tavares, Emile Smith-Rowe have all gone through this process and with the likely influx of talent in the midfield department, Lokonga is on the outside looking in.
While Partey's absence showed his importance in Arsenal's setup that highlights his immense football abilities, his absences give the Gunners more ammo to shoot for another top midfielder and that potentially reduces Partey's presence in the team moving forward. Consistent injuries have created this double edged sword effect and time is running out for Thomas Partey and Arsenal to stick to a side.