The value of the Ghana cedi might change for the worse by the time you are done reading this piece but what won't change is the subject of this fairly long-worded op-ed and that is Black Stars Assistant Coach George Boateng's acceptance to work as a pundit during the 2022 FIFA World Cup in Qatar is poorly timed and bad for the optics of Ghana's upcoming campaign at the Mundial.
A statement on beIN Sports site confirming the former Aston Villa player's acceptance to work as a pundit during the World Cup in the Asian country has made the headlines.
On a day that had the British Prime Minister Liz Truss announcing her resignation and Cristiano Ronaldo getting banished from Manchester United's team for this weekend's crunch tie against Chelsea, upstaging such news items shows how important Boateng's move means to Ghana's fanatic football sect.
While his involvement as a pundit for beIN Sports will come in the aftermath of Ghana's near inevitable early exit from the tournament, it is still a bad look for the Black Stars considering the team is already dealing with similar issues.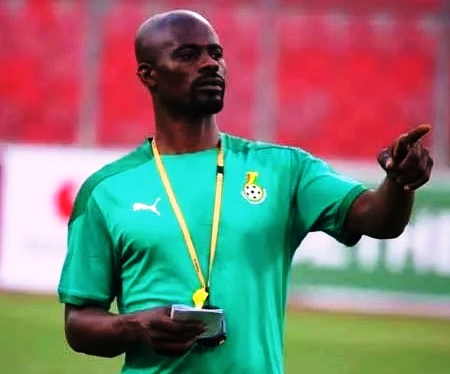 None of the qualified nations to this year's World Cup has a prominent technical member of its entourage contracted by beIN Sports. The media outlet's rich punditry roster is made up of personalities who are former players or are coaches whose nations won't play at the World Cup including Alessandro Del Piero, Arsene Wenger, David Villa and Ruud Gullitt.
Head coach, Otto Addo, operates on a part time basis since he works extensively with Bundesliga side Borussia Dortmund as a Trainer Scout/ Talent Coach. One of two Black Stars Assistant coaches Mas-ud Didi Dramani also operates on a part time basis since he works extensively with Nordsjaelland in the Danish League.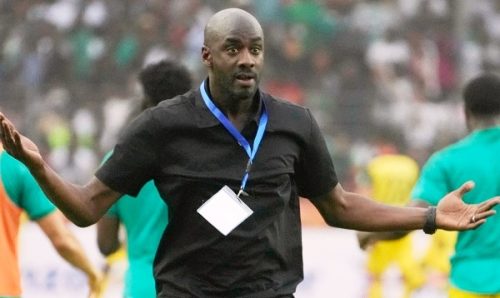 Having a third member of the four man technical team also pick up a moonlighting gig known in Ghanaian parlance as "Galamsey" is flat out wrong.
As the least ranked nation in the FIFA rankings among qualified nations to compete in the World Cup, Ghana needs all the heads of its handlers screwed on tight while plotting to overcome the great odds facing the Black Stars. Facing a gauntlet of robust nations that have quality in Portugal, Uruguay and South Korea in Group H requires intense preparation for the Black Stars.
Clearly, Ghana isn't serious about making its mark in the World Cup because which nation that is serious about making its mark at a prominent competition like the World Cup has its coaches running all over the place mere weeks before the tournament starts?
In another realm, the scattered work profile of the Black Stars Coaches wouldn't be too much of an issue heading to the World Cup if the playing unit had the markings of "a team" and not a collection of talented players. For many close observers of the Black Stars, the World Cup in Qatar has come too early for this young group of players that competes without a distinct identity in attack and in midfield.
Defensively, Otto Addo's three-man defence system looks to be the preferred model for the team but matters in midfield regarding how to optimally use Thomas Partey and in attack regarding finding the right position for Kudus Mohammed is under probe.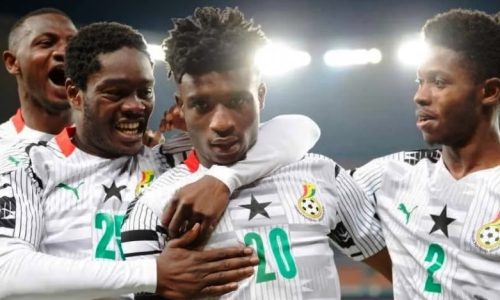 There are just too many distractions and too many hidden agendas surrounding this team to avoid a repeat of the 2014 Brazil catastrophe.
Illegal mining has grown to become a cancer spreading rapidly through the vitals (water bodies and arable land) of Ghana's hinterlands. Ghana's government has waged a war against illegal mining also known in Ghanaian parlance as "Galamsey" in its attempt to stomp it out.
While reports, actions and pictures of affected water bodies clearly show the government is struggling with the fight against Galamsey, prominent members of the ruling party in government have deep rooted interests in illegal mining and have brazenly showed this publicly. Such actions directly contradict initiatives and actions made to halt this cancer from spreading even further.
Beyond that, such actions indirectly encourage would-be Galamsey operators to dive head first into the destructive act of mining without fear. The same rule of perception runs through George Boateng's arranged deal with beIN Sports as a pundit covering a World Cup the team he is attached to will feature in.
As professional a coach Boateng can operate as, his human instincts will inevitably kick in and force him to keep an eye out to find the right posture, words and mentality to be a standout pundit.
Boateng has spent a lot of time in Ghana since his playing days ended and he is definitely aware of the value of the American Dollar in these turbulent economic times in Ghana.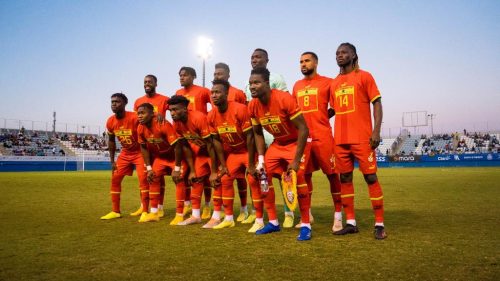 Surely, that beIN Sports World Cup money must be really good to get Boateng to drop his ethical standards. Boateng doesn't operate in a vacuum and seeing how lax the GFA has been with Otto Addo and Didi Dramani's toe-tapping jobs definitely emboldened him to go in for the punditry job.
The GFA has allowed this unprofessional behavior to fester and Boateng has taken advantage to improve his net worth but it is disappointing his ethics as a coach has been compromised instead of doing the ethical thing by flat out rejecting the beIN Sports deal or resigning from the Black Stars Assistant coaching role to be a full-time pundit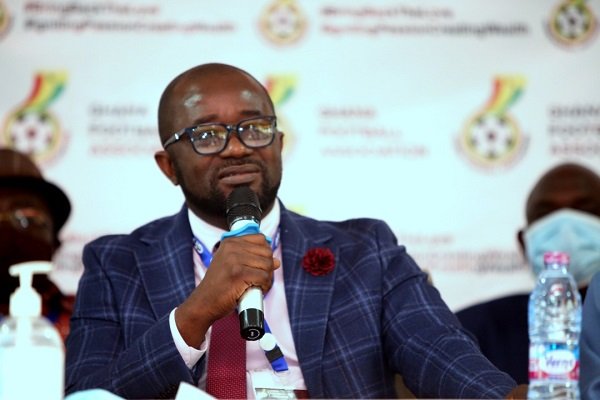 The sad thing is that this distasteful practice goes beyond the Kurt Okraku administration as Avram Grant did punditry work during his time as Black Stars head coach under the previous administration led by Kwesi Nyantakyi.
Galamsey is destroying Ghana's environment and depleting its mineral resources but who ever thought Galamsey would end dimming the hopes of the one source of joy in these bleak times-the Black Stars?