After missing out on three rounds, fans get to see their favourite betPawa Ghana Premier League (GPL) back in action.
Ashanti Gold Sporting Club's interlocutory injunction slapped on the league was recently dismissed via a court ruling clearing the way for league fixtures to be honoured later this weekend albeit on delayed timelines.
The fates of 18 league clubs are different due to several factors ranging from coaching to finances and player quality. Even in the face of the league's return, the effects on the teams vary. Here are a handful of teams that stand to immediately benefit or lose from the league's return on Saturday, October 29.
Immediate beneficiaries of break
Kumasi Asante Kotoko
Kotoko had a rocky start to life in the 2022-2023 season as the club's turbulent off-season dealings with since departed head coach Dr. Prosper Ogum seeped into the club's affairs once the season kicked off. Life didn't get any easier after crashing out of the CAF Champions League preliminary stage in shocking fashion before recording a 1-1 draw in a must win game against arch rival Accra Hearts of Oak.
The break has given new coach Seydou Zerbo three solid weeks to work his system into his still new charges and the experienced Burkinabe trainer pointed out marked improvement in his side. The under-fire playing unit especially headline signing Steven Mukwala really needed this break and getting some respite might just be the remedy to his woes. (Click highlighted text to read story)
Kumasi King Faisal
The coaching carousel at King Faisal continues unabated with the Kumasi based club swapping out Serbian duo Branko Bozovic and Ivica Cvetanovski for Ghanaian duo Jimmy Cobblah and Godwin Ablordey. The change happened just before the break took effect giving the Cobblah-Ablordey coaching combo a truly fresh start without the immediate pressure to deliver while working their system into the team.
Interestingly, Kotoko and King Faisal face off at the Baba Yara Stadium in the upcoming round and the match-up presents a big opportunity for either team to show what it has been up to all this while.
FC Samartex 1996
The betPawa GPL debutant has delivered a flat performance three games into its first ever run out in the elite division. Samartex has three draws in as many games and have had opportunities in such games to register at least a win. Woeful finishing is a problem and Coach Annor Walker gets more time to work his magic with his new group of forwards.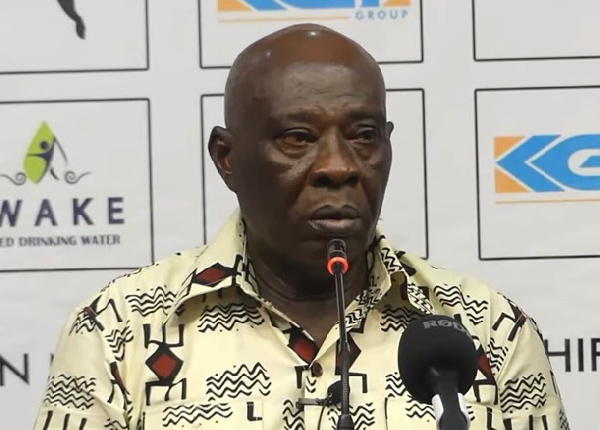 Speaking of Annor Walker, his busy schedule handling Ghana's Black Galaxies aside the Samartex job has meant divided attention this whole time. However, with the CHAN qualifiers all wrapped up and the break kicking in, look to Annor Walker to give his side a big boost in production.
Immediate non beneficiaries of break
Accra Hearts of Oak
Had Samuel Boadu been maintained as head coach, the injunction forced league break would have been great for Hearts to climb out of the winless hole it dug itself into. However, Boadu isn't the head coach any more as he has been replaced with Serbian trainer Slavko Matic.
The former player turned coach has talked big stating "football is a simple game for smart people" and he has also stated his intention to play offensive football and get a team that has failed to score more than a goal in five outings this season. Offensive principles are harder to implement than defensive schemes and for Matic, who was appointed little over a week ago, the league action has returned too soon to expect a quick turnaround of fortunes.
Real Tamale United
Real Tamale United (RTU) is in a league on its own and is unique in this setting considering the team struggled before the league break and is bound to struggle after the league break due to its chronic financial situation.
The team has serious financial issues and those challenges mean players and coaches lack the motivation to register enough wins to avoid a return to Division I unless a major injection of cash comes into play.
Later this weekend, RTU plays city rival Tamale City Football Club with both teams in dire need of a win. For RTU, the wins are likely to be hard to come by should money continue to be a problem.