Ghana Football Association (GFA) President Kurt Okraku has described qualification for the FIFA World Cup as being comparable to going to heaven.
He made the bold statement in his address at the National Team Day 'Walk with the Legends' event held earlier today, which had big football personalities walk from Ayi Mensah to Aburi Hilltop to raise awareness about the Black Stars' campaign at the 2022 FIFA World Cup in Qatar.
Ghana will compete at the World Cup for the fourth time and will be in Group H with Portugal, Uruguay and South Korea. This year's World Cup commences on November 20 with 32 nations set to compete.
Highlighting the gravity of Ghana making it to the grand competition for the fourth time in the past five editions, GFA President Kurt Okraku stated:
"A lot of us, don't really understand what we have achieved or what we achieved in 2006, 2010, 2014 and in 2022. To be one of the countries at the World Cup, it's like going to heaven…with the unity of purpose, our dear country is one of the 32″.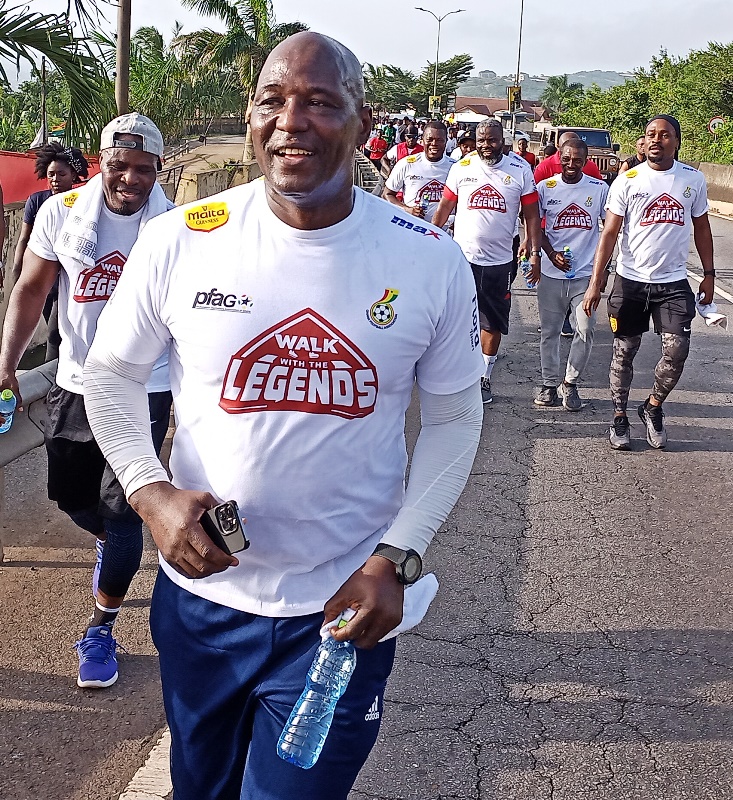 Ghana's Minister of Youth and Sports, Mustapha Ussif, GFA Vice President, Mark Addo, the Professional Association of Ghana's Secretary General, Anthony Baffoe and former Black Stars players participated in the walk with football enthusiasts.