It was the penultimate weekend of the Premier League and with one of the biggest Sundays of the year, there was no shortage of controversy. Manchester City and Arsenal were at the centre of it as the two title challengers eked out narrow wins in their respective games.
The incident: João Cancelo barges into Harry Wilson and is sent off whilst giving away a penalty.
Cancelo was rightly sent off per Law 12:
Where a player commits an offence against an opponent within their own penalty area which denies an opponent an obvious goal-scoring opportunity and the referee awards a penalty kick, the offender is cautioned if the offence was an attempt to play the ball; in all other circumstances (e.g. holding, pulling, pushing, no possibility to play the ball etc.) the offending player must be sent off.
Cancelo's push on Wilson was deemed cynical and Wilson was clean through on goal.
This incident would not have been controversial if not for the fact that Trent Alexander-Arnold was guilty of something similar in his side's clash with Tottenham Hotspur.
Alexander-Arnold barged into Ryan Sessegnon in the box, and whilst the angle meant he was unlikely to be judged as denying a clear goal-scoring opportunity, a foul was also not given. The actions themselves were almost identical but the angles and positions in the box were different.
My theory in regard to this was the angle of the push/pull makes a lot of difference in these situations. In Cancelo's case, he was clearly behind Wilson whilst Alexander-Arnold came from the side. This is the only possible explanation I can think of as to why Alexander-Arnold escaped punishment in that situation.
The incident: Antonee Robinson clips Kevin de Bruyne's ankle, and a penalty is awarded
This was another controversial moment, as it was very late in the game and was undoubtedly quite soft but once there is contact there is almost no way VAR would overturn this decision.
If the referee does not give the penalty, I suspect VAR would have let it go because the contact was minimal but in the case where the penalty was awarded, it would not be overturned because there was contact.
The incident: The ball strikes Marc Cucurella's arm but a penalty is not given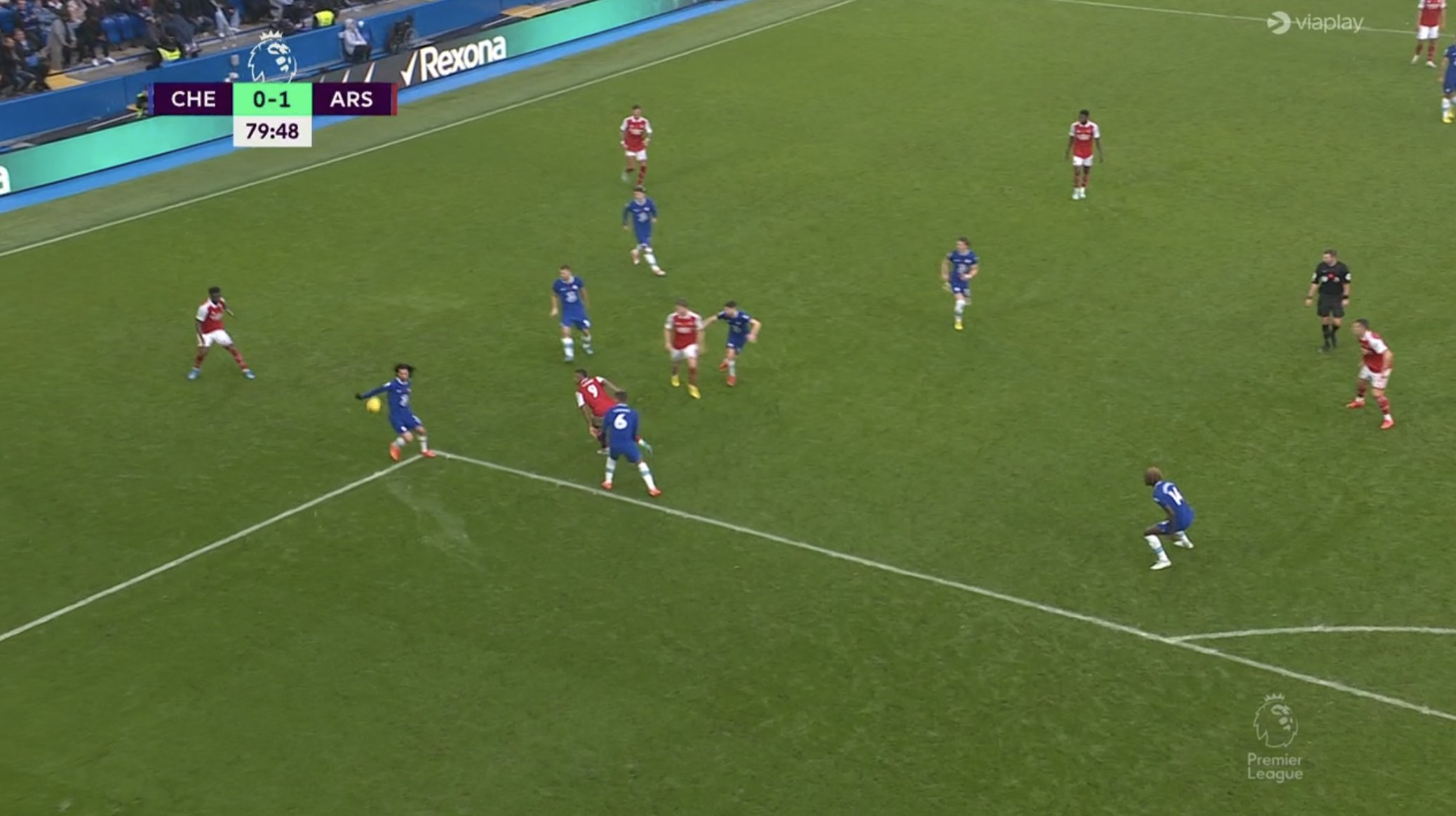 Though the ball clearly hit Cucurella's arm, there was no way a penalty would have been given because the handball occurred outside the area. VAR was also unable to intervene as VAR is for game-defining moments, goals, penalties, red cards and cases of mistaken identity.
Therefore, unless the referee awards the freekick himself VAR was unable to get involved. Cucurella was lucky not to give away a dangerous freekick but there was no chance of a penalty.