Is it really a World Cup year if there's no drama over player selection in Ghana?
The 2022 Qatar World Cup is fast approaching and there has been so much chaos in Ghana about which players may or may not make the final squad.
The hangover of ill will towards the Black Stars stemming from the happenings at the 2014 World Cup have not been completely lifted. Ghana's task was already going to be a tough one, but being paired in a group containing, Portugal, Uruguay and South Korea, has made the task much weightier.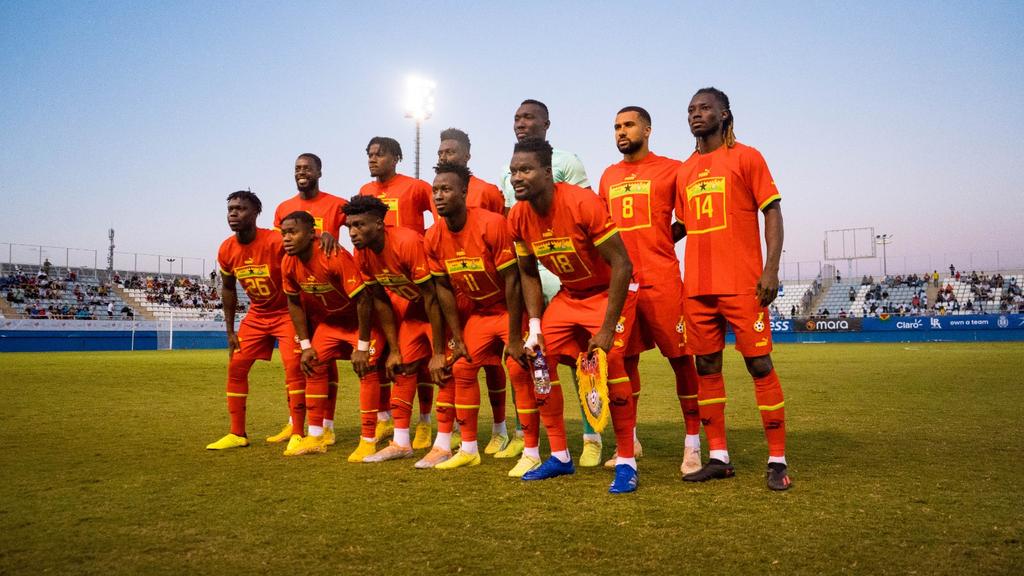 Winning just three out of the eight matches under current Head Coach, Otto Addo, has also not helped in imbibing positivity among the fan base. An area that could help raise the hopes and rally support is the squad selection.
However the media is awash with leaks and backstories of players who have not made the final list and in some instances backstories of why they were dropped.
Its been a circus that could completely have been avoided had communication on who has been and selected and who hasn't been done more strategically.
The Black Stars technical team must not compromise on quality heading into the competition.
However, I believe the handlers of the team, should be given the space to make their own selections based on their own metrics and criteria.
Ghanaians who follow their national teams know that Black Stars player selections for major tournaments are not entirely based on an individual's performance for their respective clubs.
The painful case of Laryea Kingston immediately comes to mind.
He was an integral part of Ghana's qualifiers for both the 2006 and 2010 World Cups, but missed out on both tournaments.
Kingston missed out on the 2006 World Cup because he was suspended after picking up a red card at the 2006 AFCON and was dropped by then Head Coach, Milovan Rajevac, from the final squad list for the tournament in South Africa, despite making the provisional squad for the 2010 World Cup.
What point am I driving at? Other factors can influence player selection, from the team system to coaching preference and even the level of influence a player has.
There are a lot of interested parties when it comes to tournaments like the World Cup and thus, player selections can become political. The strength of your 'constituency', as many sports journalists term it, plays a huge role in whether a player makes the final squad list or not.
Let's use Joseph Paintsil as another instance, the 24-year-old who plays for Genk in the Belgian league and has been directly involved in 11 goals from 13 appearances this season.
Now if we are going purely by club form, Painstil should be heading to Qatar with the Black Stars for the World Cup, however, several reports in the Ghana Sports media suggest head coach Otto Addo has dropped the youngster from his final 26-man squad list and told him others were 'better' than him.
This latest information, coupled with news about Crystal Palace's Jeffrey Schlupp and Majeed Ashimeru, among others being dropped, has thrown social media into a frenzy in the last 24 hours, with many expressing their displeasure about the exclusion of these players.
Now you may be wondering, where is she going with this? Hold on, don't get lost.
My point is, Ghanaians need to understand that, player selections will never ever satisfy everybody. This is because everyone has that one player they believe deserves to have a place in the national team.
However, the truth is that, some players perform extremely well for their various clubs but struggle to translate those performances to the national team. Sometimes that may also depend on the different systems being used at the club and national team.
So yes, a player might deserve to play in the national team based on club performances but the coach also looks out for what works best for the system and style of play he wants to use and, as a result, may not select a player based on that.
Now I am in no way trying to defend the decisions of the Black Stars technical team heading into the World Cup but we will soon hear from Black Stars head coach, Otto Addo when he finally releases his 26-man squad list and explains the decisions behind dropping some players.
His reasons will not be accepted by many, that's certain but regardless, I believe Ghanaians must just throw their weight behind the national team and support them, because they will need every bit of positive energy they can get.
The Black Stars will play Switzerland in one last friendly match on November 17, before heading to Qatar to prepare for their first game against Portugal on November 24.
I personally don't expect much from that game because it's only a few days to the main competition and players will not want to risk getting injured just before the tournament begins.
Ghana can do well at the World Cup if we plan well and our coaches and players put in a lot of hard work and make the right tactical decisions.
We have a good crop of players, who when played in their best positions and are given the necessary support, can go toe to toe with the best the world has to offer.
But for now, we wait patiently for the official squad list and explanations from Otto Addo and his technical team.