Haaland, 22, has had a prolific start to his Manchester City career, scoring 27 Premier League goals since moving from Borussia Dortmund.
But his boss Pep Guardiola has previously had to deny reports that the striker's contract contains a release clause for him to join Real in 2024.
"There's the Premier League and then there's also Madrid," said agent Rafaela Pimenta.
"They have something of their own that is also the dream for the players.
"Madrid keeps this magic going. They don't have the weekly competitions, but they have the Champions League."
Spanish giants Madrid have lifted the Champions League trophy – a competition City have yet to win – five times since 2014 and knocked the Premier League champions out of the tournament at the semi-final stage last year.
Brazilian lawyer Pimenta was the business partner of super agent Mino Raiola and has taken over the sole running of the agency since he died in April last year.
Speaking at the FT Business of Football Summit in London, she said Norwegian forward Haaland wanted to sign for City due to the opportunity to work with Guardiola, the attractiveness of the Premier League and the fact his father Alfie also played for the club.
Pimenta added she and her players always "try to make a plan" about how they want their careers to pan out.
"We have to make a plan, we need to have a goal," she said. "Maybe we won't achieve it, but if we don't know where we're going, then for sure we don't get there.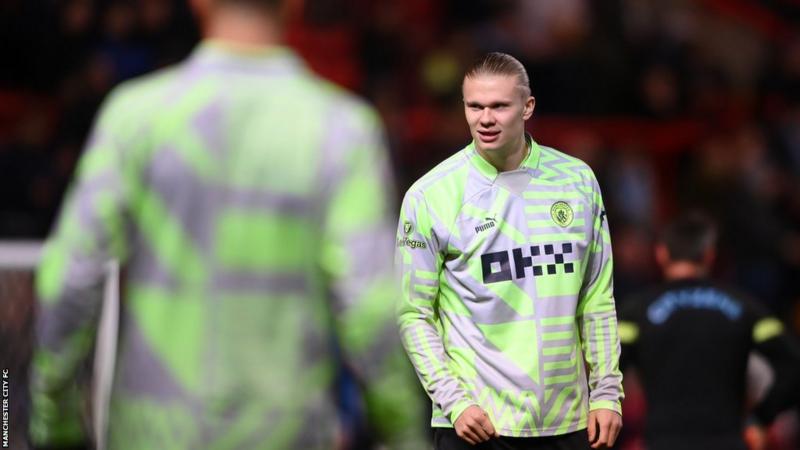 "We make plans, yes, we make plans even if they are a 15-year-old. We cannot be sitting down and waiting."
Pimenta has also been surprised by how many players are now targeting moves to the Premier League.
"When I started in this business, if I tell them [a player], 'you move to England', they would ask me, 'what did I do wrong?'," she added.
"Now when we talk to players, and ask them what is their goal, they say the Premier League. They don't say a team, City, Chelsea, Arsenal, they say the Premier League.
"This is the first time in 25 years that I hear so many players say I want to go to a league, not to a club. This is the place to be for an agent.
"An agent needs to be where a player wants to be. It's a fantastic league. It's so competitive, every game is a challenge, everyone wants to watch it."