Frank Lampard is Chelsea's all-time top goal scorer and his legendary status at the club, in the English Premier League and world football is unquestioned.
While his coaching career has been on the downturn since his bright start with Derby County and his first run out with Chelsea, what he did on the pitch was flat out awesome.
While Chelsea has had a poor season, Lampard's team still has a crucial role to play in determining the final outcomes of the 2022-2023 season. With games lined up against Nottingham Forest, Man City, Man United and Newcastle United to close out the season, The Blues can indirectly determine Man U and Newcastle's Champions League fates.
At the other end of the EPL spectrum, Chelsea could have a hand in determining whether Nottingham Forest stays up in the league.
From one English man to another and from one club all-time top scorer to another, Harry Kane is having a top level campaign for the down trending Tottenham Hotspurs even after breaking the club's scoring record.
Had it not been for Erling Haaland's remarkable debut campaign in the EPL, Kane's 26 goal mark would have generated far more buzz than it has. For the record, last season's top goal scorers in the EPL, Heung-Min Son and Mohammed Salah, scored 23 goals in 35 games while Spurs have three games left to play.
For suitors of Kane, perhaps the somewhat muted coverage of Kane's exploits amid Spurs chaotic campaign and Haaland's insane goal scoring rate, helps to keep a lid on his financial valuation.
The football market operates just like the stock exchange market; the louder the noise, speculation and coverage on a commodity, the higher the stock price climbs and vice versa.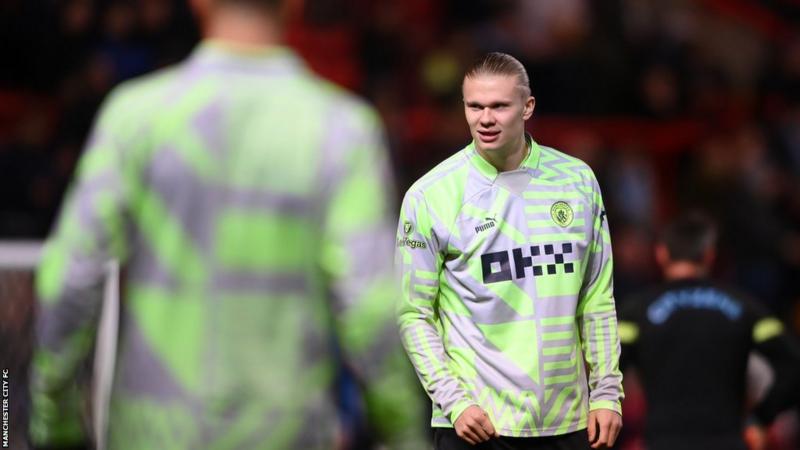 Manchester United remain strong suitors for Harry Kane and the Red Devils mid table firepower is driving its interest in getting his signature this off season.
Man United has scored the least number of goals among the top ranked seven teams in the Premier League (49) and that is a huge problem considering the remaining members of this elite group have scored at least 61 goals.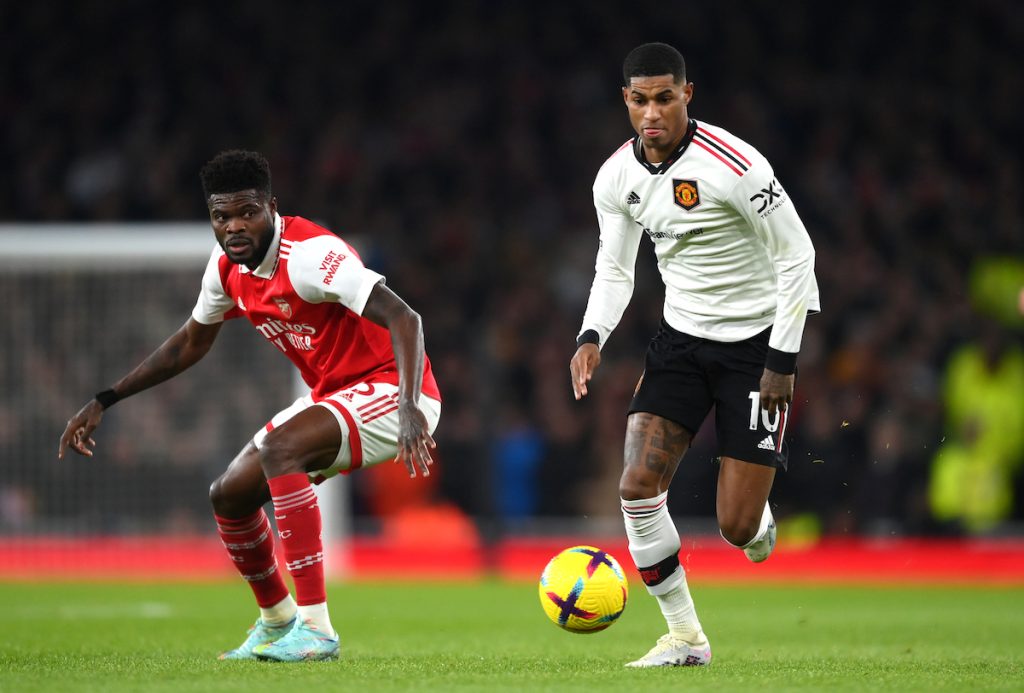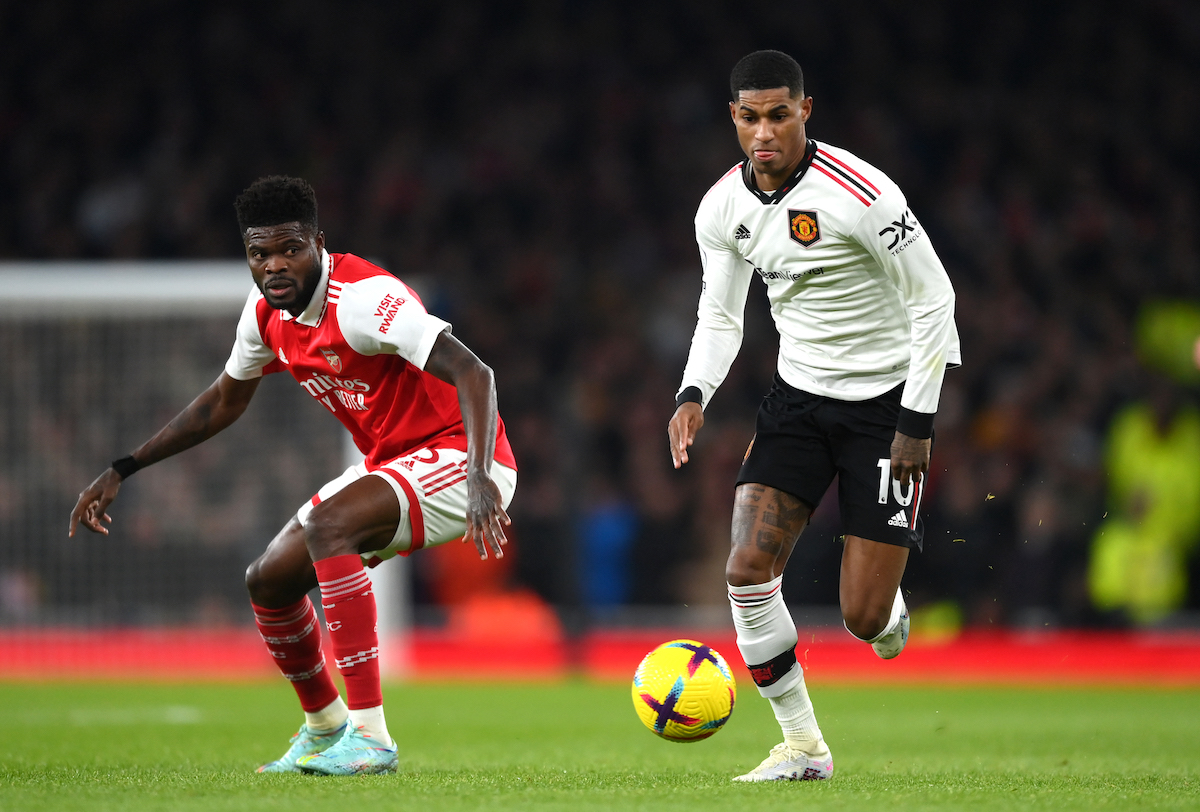 For comparison, Man City and Arsenal, the top two ranked teams in the division, have scored 89 and 83 goals respectively which are almost twice the mark of United's tally. With numbers like these, Man United should be desperate to sign the soon to be 30 year old.
However, Erik Ten hag's outfit needn't overpay to acquire Kane from Tottenham Hotspurs and here is why.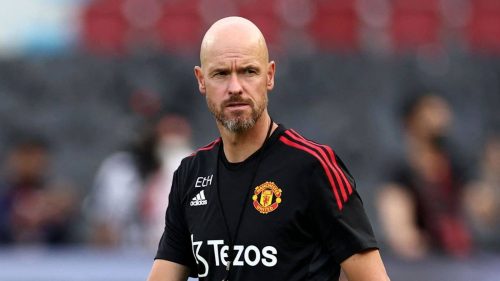 Dearth of really interested suitors aside Man United
Bayern Munich, Chelsea, Real Madrid, PSG, Barcelona, Liverpool, Man City and Newcastle have surfaced as top destinations for Harry Kane and should give Man United a tough run for its money. Conversely, a quick dive beneath these juicy spots reveals a dearth of suitors that are truly interested to get Kane due to varied reasons.
Bayern's replacement for Robert Lewandowski is bound to be a player younger than Kane so he sticks around for a longer time than Kane realistically would and thanks to Daniel Levy's hard nose negotiations, Kane won't come cheap and pushes Bayern out of the sweepstakes. Seeing Bayern Munich steal a stud from a Bundesliga side like they do always- Frankfurt's Kolo Muani- is a very huge possibility.
Chelsea and Arsenal don't figure as Kane destinations either considering the strong rivalry between Spurs and those other London teams. Liverpool is pretty much set with its frontline for the next five years even without Mohammed Salah since The Reds have Darwin Nunez, Cody Gakpo, Luiz Diaz, Diogo Jota and Fabio Carvalho.
Kane's age doesn't fall within the timeline of Real Madrid's future team but a guy like Haaland or Kylian Mbappe does while Barca has a veteran striker in Lewandowski and isn't game for another. The ship for Kane at Man City set sail after a reported 150 million Euros bid was rejected by Levy two seasons ago and Newcastle is more interested in splash signings like Neymar to further state their intent to become one of England's "Big Boys".
A few seasons back, this principle would have applied to PSG but in the wake of mercenary fueled fan revolts against the likes of Lionel Messi and Neymar, the Parisien club is set to take a different direction as the era of "Bling Bling" continues to wind down leaving Man United as the only suitable destination with a high sense of interest and financial muscle to get Kane.
Kane's Contract
Kane has just a year left on his present deal beyond this season and having a key player on a contract quickly running out puts Tottenham Hotspurs and Daniel Levy in a desperate spot. Let Kane play out the final year on his deal and become a free agent with a high probability to leave (more on that later) or sell him now and reduce the financial toll a non-Champions League campaign will have on a club still paying the loans it used to build the ultramodern Tottenham Hotspur Stadium.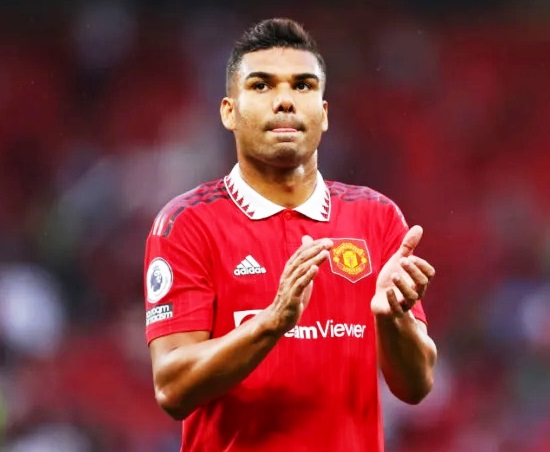 Man United paid £60million to Real Madrid to sign Casemiro with £10m in add-ons that is sure to be paid considering the Brazilian's impressive form. Casemiro's contract was running down like Kane but Real Madrid still fetched a huge sum from his sale and Levy should expect a sum in the range of £70m-£80m from United for Kane.
A 30 year old with just a year left to play on his contract should give Man United confidence of signing Kane within this range and not the purported  £100m price tag which is an overpay.
Kane's Level Of Interest
Harry Kane's relationship with Levy has had its fair share of turbulence mainly stemming from that failed move to Man City and the questionable move to sack Jose Mourinho mere days before the EFL Cup final. The latter move effectively took Spurs out of the equation as a proper contender for the title in the final game further hampering Kane's chance of winning a trophy with Spurs.
Looking at the continued turmoil in the team, Spurs are far from competing for a title anytime and a Champions League spot for next season is bleak at this point and invariably boosts United's chances of getting him.
On the softer side, Harry Kane is reportedly not interested in a move abroad since he wants to break Alan Shearer's EPL record. While breaking that record would be brilliant while playing in Spurs colours, doing so for the greatest Premier League team ever isn't a bad option at all.