The Local Organizing Committee of African Para Games organized a media tour of the facilities for the games on May 16 2023.
Members of the media fraternity converged at the premises of the African Paralympics Committee Secretariat at North ridge before being transported to the different venue's that will host the games.
The tour started at the Accra Sports Stadium which will host Sitting Volleyball and Amputee Football.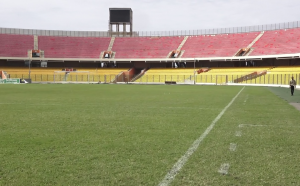 Trust Sports Emporium in Bukom was the next stop on the tour. The facility is earmarked to host sitting volley ball and amputee powerlifting Para Volleyball – Para Powerlifting
Eden Heights was the next facility on the tour.
The new ultra-modern facility is equipped with playing fields, outdoor and indoor courts, swimming pools, athletic tracks, sports halls, accommodation of athletes, and a football pitch that will host wheelchair tennis and wheelchair basketball.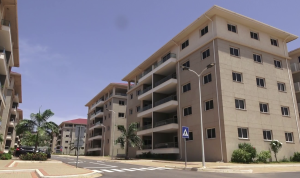 The University of Ghana sports stadium was the final stop on the media tour. Construction is still on-going however authorities are confident the facility will be ready by September.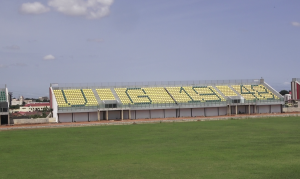 It is important to note that existing facilities will undergo some renovations before the 2023 Africa Para games commence later in the year.
At the Eden Heights Sports Complex the president of the African Paralympic Committee (APC) Samson Deen was confident of Ghana's readiness to host the games and asked the media for their support to create awareness for the games

"This facility is ready made. If we are to host the Africa Para Games tomorrow I can tell you that we are ever ready.

"We have the International Wheelchair Basketball Federation officials visit this facility and they gave it a hundred percent thumbs up that it is a ready-made facility"

"So we will want to urge you that try as much as you can from today give us the needed support in terms of good PR" he said
He also went to on to add that Ghana will try its best to host a successful Para games for the African continent.
"We are not going to organize the best of African Para games that I have been saying to my African brothers. But we will do what the African people, the athletes will call a success" he added
The first ever Africa Para games dubbed "Accra 2023" will be hosted from September 3rd to 12th and will serve as a pathway for the 2024 Paralympic Games qualifiers.