Ghanaian Center, Amida Brimah was one of the best performers in JL Bourg's 99-105 loss to Monaco Basket in Game 2 of their playoff series in the French Pro A.
The 6 foot 10 inch defender registered 16 points, eight rebounds, two assists, a steal and three blocks in 24:42 minutes in the loss. Bourg lost 79-96 to Monaco in Game One and needs to win Game 3 on Saturday, June 3. (Click highlighted text to watch game highlights)
Former Indiana Pacers player, Brimah, converted six of seven two-point shot attempts while scoring four of five free throw shot attempts. He ranked third in scoring for Bourg while leading all players in rebounds and blocks.
One of those three blocks was an impressive display of Brimah's length and athleticism to deny Chima Moneke's layup attempt.
Ghana-born French international, Yakuba Ouattara played 13 minutes for Monaco, registering four points and three rebounds, and added a steal.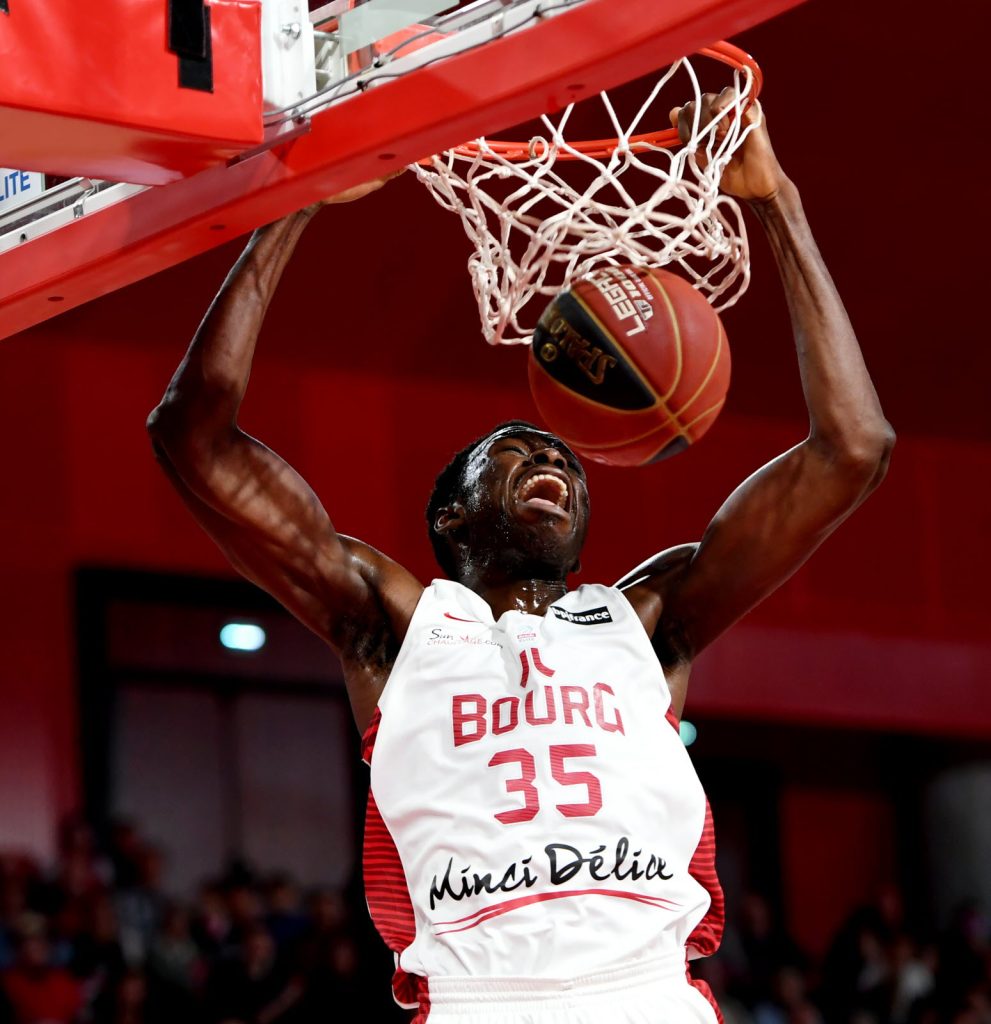 Bourg needs to win Game 3 to avoid getting swept in the series in Brimah's debut playoff campaign in France.
Amida, what did you say ?? ⛔️ pic.twitter.com/oGTRJzGLPH

— JL Bourg Basket (@JLBourgBasket) May 31, 2023