Wendy Tuck has become the first female skipper to win the round-the-world yacht race.
Thousands watched her team return to Liverpool, nearly a year after 12 yachts set out from the city.
The Australian told the Telegraph: "I hate banging on about women. I just do what I do but I am very proud."
British skipper Nikki Henderson, 25, came second with her team in the 40,000-mile race, in which professional sailors captain teams of amateurs.
The event, which was first held in 1996, involved 712 sailors travelling in difficult conditions to destinations including Uruguay, South Africa, China and Northern Ireland.
Nearly half of the crews, who come from 41 countries, had no previous sailing experience before signing up.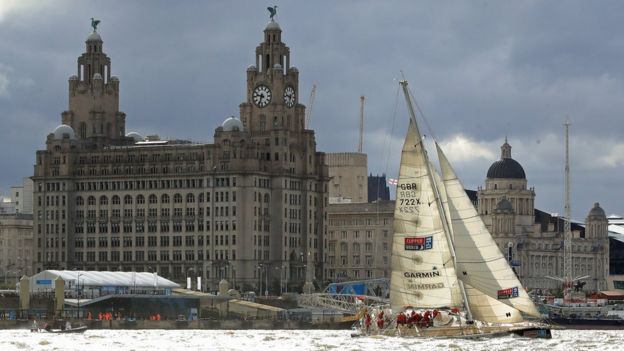 Race co-founder Sir Robin Knox-Johnston, who was the first person to sail solo nonstop around the world, said: "If you realise that more people have climbed Mount Everest than have sailed around the world, you realise just what these people have done.
"There has never been a round-the-world sailing race where the leading skippers are women," he added.
"To have men and women competing together in sport on a level playing field is very special.
He said the success of Tuck and Henderson "cannot be overestimated".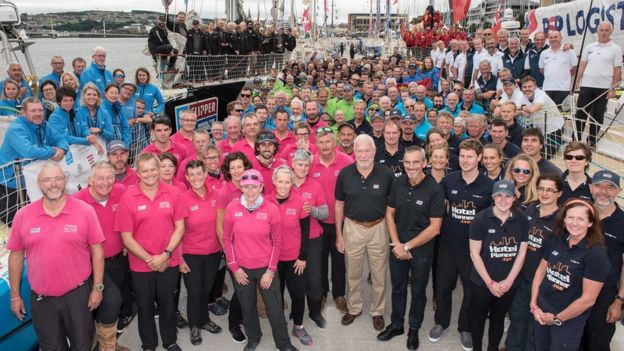 Tuck, 53, said she was experiencing "a bit of shock, disbelief, joy, sadness – you name that emotion, I'm probably feeling it right now."
Henderson said: "We didn't get the win but I am so proud of how my team dug deep and kept fighting right until the end."
Nottinghamshire firefighter Rebecca Sims, who sailed in Henderson's team during one leg of the race, said: "To have a female one-two is probably the best outcome, really, so it's fantastic for women in sport.
"The women have dominated, they've done fantastic and I'm really pleased."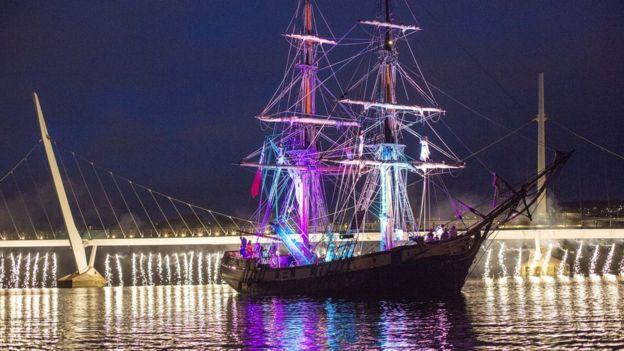 Sports Minister Tracey Crouch said she had been "watching it quite obsessively", especially as Henderson is the daughter of her Conservative colleague, Guildford MP Anne Milton.
"It is really nice to be here at the end and to celebrate some remarkable achievements for two amazing female skippers."
More than 220,000 people watched the sailors set out from Liverpool last August.
In November, Bristol sailor Simon Speirs, 60, died after being swept overboard during gale force winds.
An investigation is under way into why his tether failed to keep him attached to the boat.
–
Source: BBC