The funeral of the Leicester City owner who died in a helicopter crash is to begin in Thailand on Saturday.
Vichai Srivaddhanaprabha died along with two members of his staff, the pilot and a passenger when the aircraft came down in a car park moments after taking off from the King Power Stadium.
Details announced in Thailand said the ceremony would begin in the evening with Buddhist bathing rituals.
Crash investigations are still taking place at the football ground.
Nusara Suknamai, Kaveporn Punpare, pilot Eric Swaffer and his partner Izabela Roza Lechowicz also died in the crash on Saturday.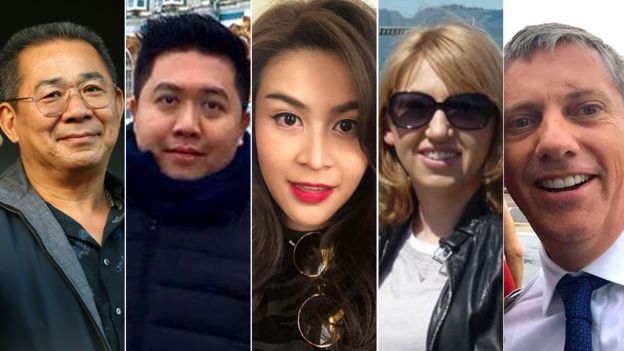 Police have now formally identified four of the victims and coroners are still to formally identify the fifth.
The funeral details, issued to Thai media, said a bathing ceremony would start at a temple in Bangkok on 3 November.
This will be followed by recitation ceremonies over seven days. The date of a cremation ceremony has not been set yet.
Because of Mr Vichai's contributions to various charities, the funeral has been described as "royal sponsored".
The BBC understands a funeral ceremony would take place with or without the 60-year-old's body.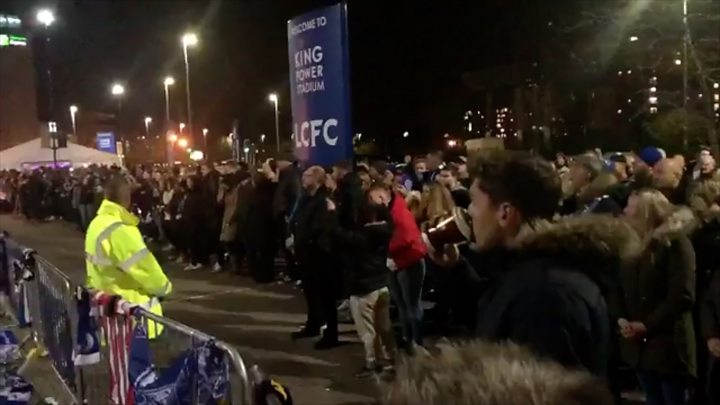 As investigators work to find the cause of the crash, aviation experts analysing video footage said it suggests there was a problem with the tail rotor before the helicopter started spinning.
Earlier this week, Mr Vichai's son, Aiyawatt Srivaddhanaprabha – known as Top – said he would now try carry on his father's "big vision and dreams" for Leicester City.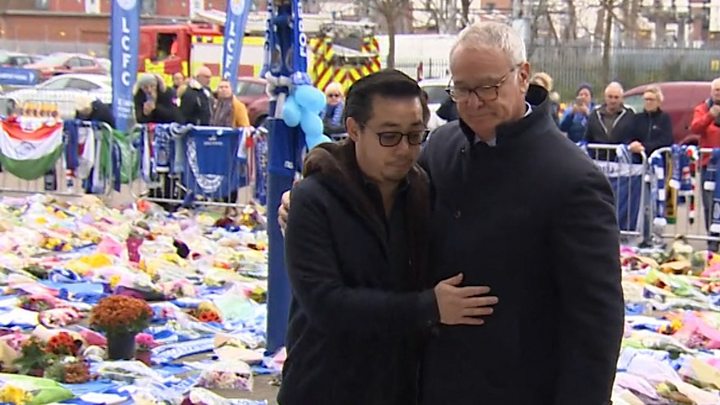 A huge display of floral and footballing tributes has been left outside the stadium and a steady stream of people have been signing a book of condolence at the ground since it opened on Tuesday.
Families of those who died, players and members of the wider Leicester community have also been visiting the memorial, and club staff and players have been offered counselling.
Former manager Claudio Ranieri visited the site on Thursday with Mr Vichai's family to lay his own wreath.
Ranieri, 67, was appointed manager of the Foxes in 2015, guiding them to the Premier League title a year later in what many called "a fairytale" for the club.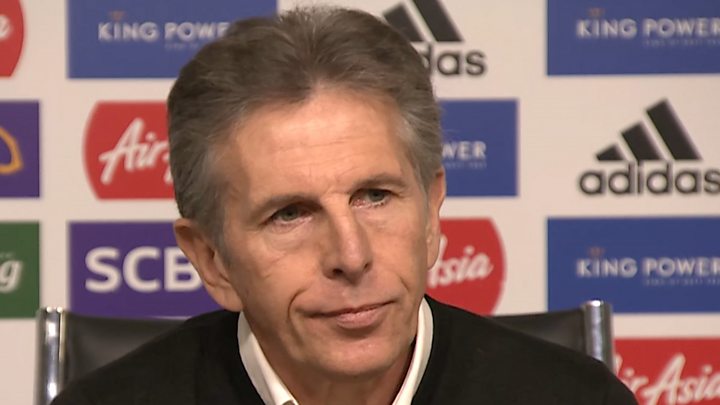 Current manager Claude Puel said his players made the decision to go ahead with the Premier League match at Cardiff City on Saturday.
The club's Carabao Cup match with Southampton, originally scheduled for 30 October, was postponed following the crash, and Mr Puel said the result of Saturday's game is "not important".
Speaking in a press conference on Thursday, Puel added: "Playing football has not been at front of our minds this week."
"But for this weekend, and all the matches thereafter, we play to honour a man who did so much for our club," he said.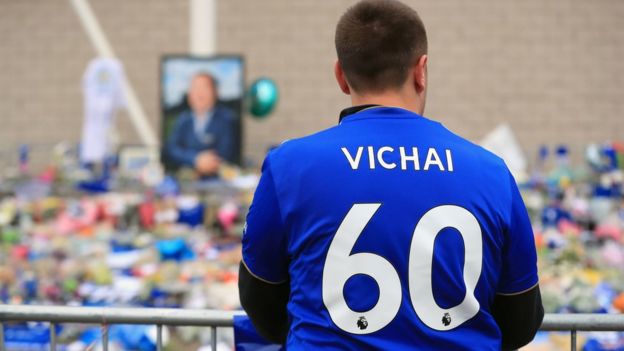 In Leicester, two sisters are planning a memorial walk from the city centre to the King Power Stadium on 10 November, with thousands of people expected to attend.
Pupils at a Leicester school were allowed to wear Leicester City shirts or something blue with their uniform on Thursday in recognition of the club chairman.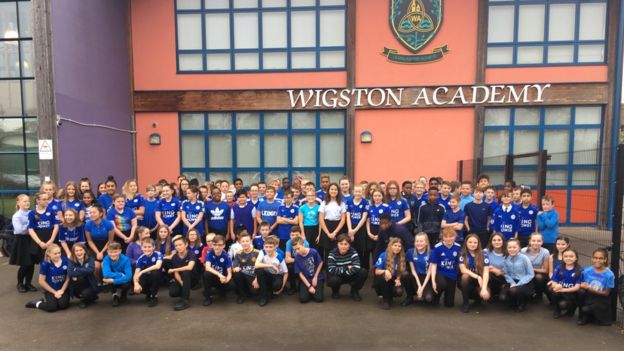 And Leicester Cathedral said it would be ringing its bells for an hour on Friday evening in memory of all those who died.
Leicester City have confirmed they will travel by road to their game at Cardiff on Saturday rather than fly, as it was felt insensitive to go by plane given the circumstances of Mr Vichai's death.
–
Source: BBC